Under, over, left, and right.
Surround yourself with storage when space is at a premium.
When inches matter, custom bedroom cabinetry is the answer. Stylish, customized solutions add style and practical storage to leave you with a calm, restful place to sleep. Forget about multiple dressers and under-sized bedside tables, they just add to the clutter. Instead, surround yourself with built-ins that suit your style.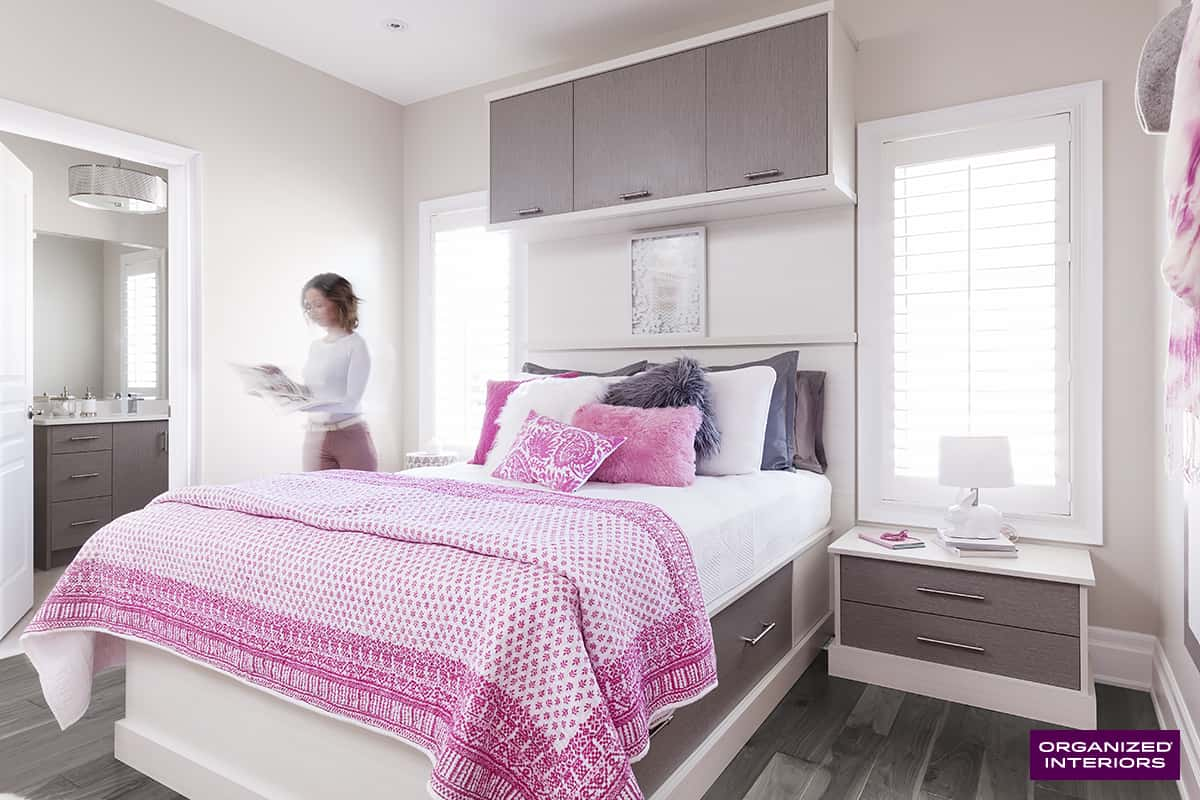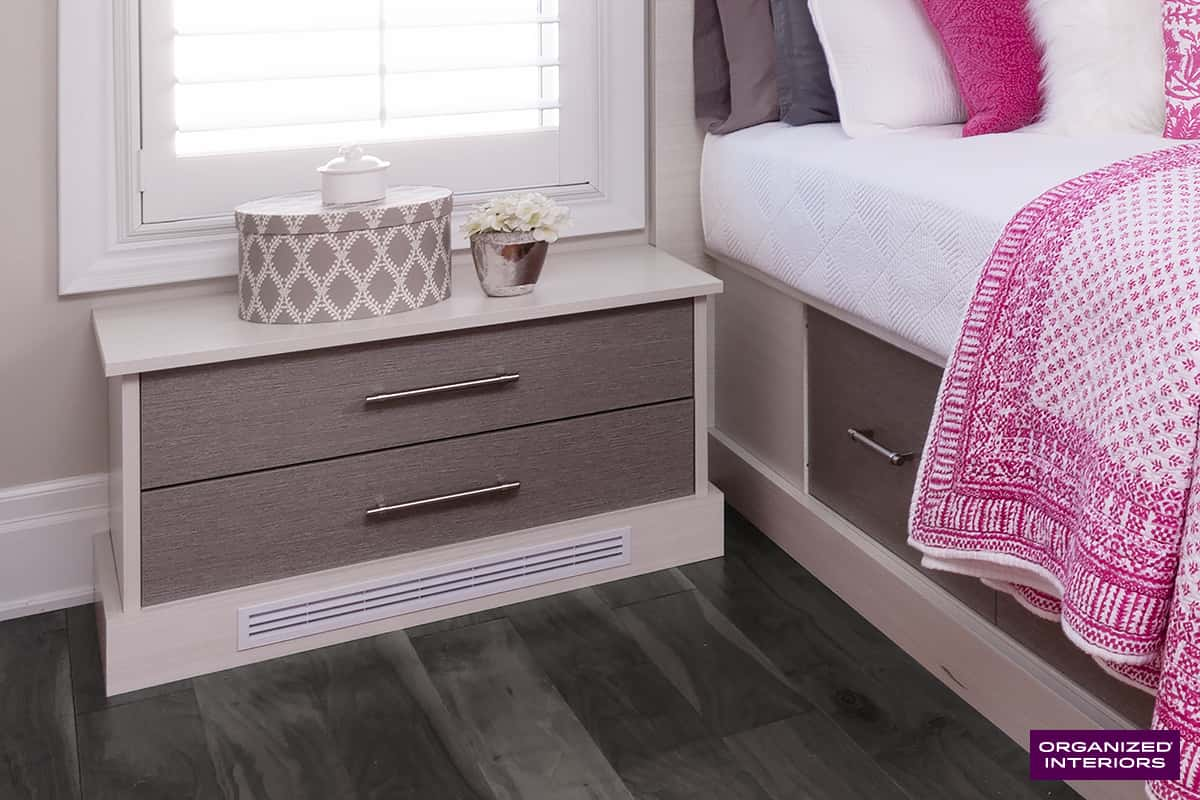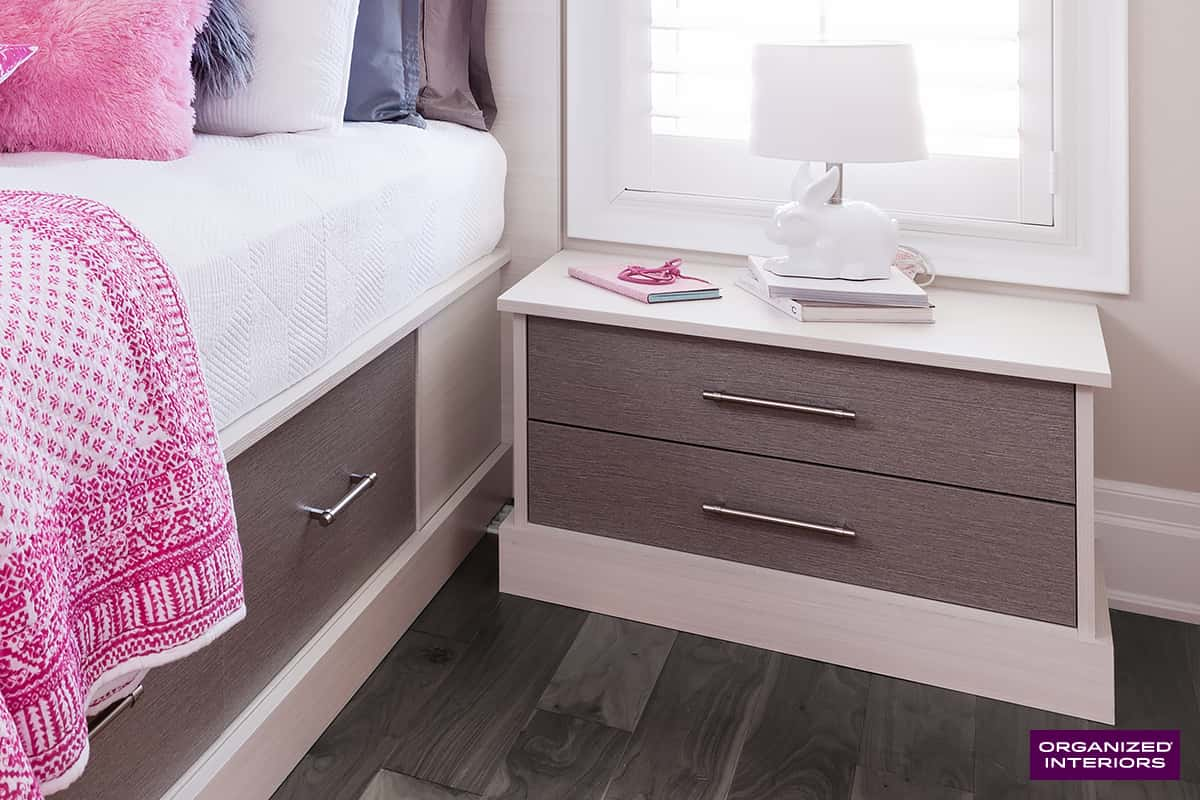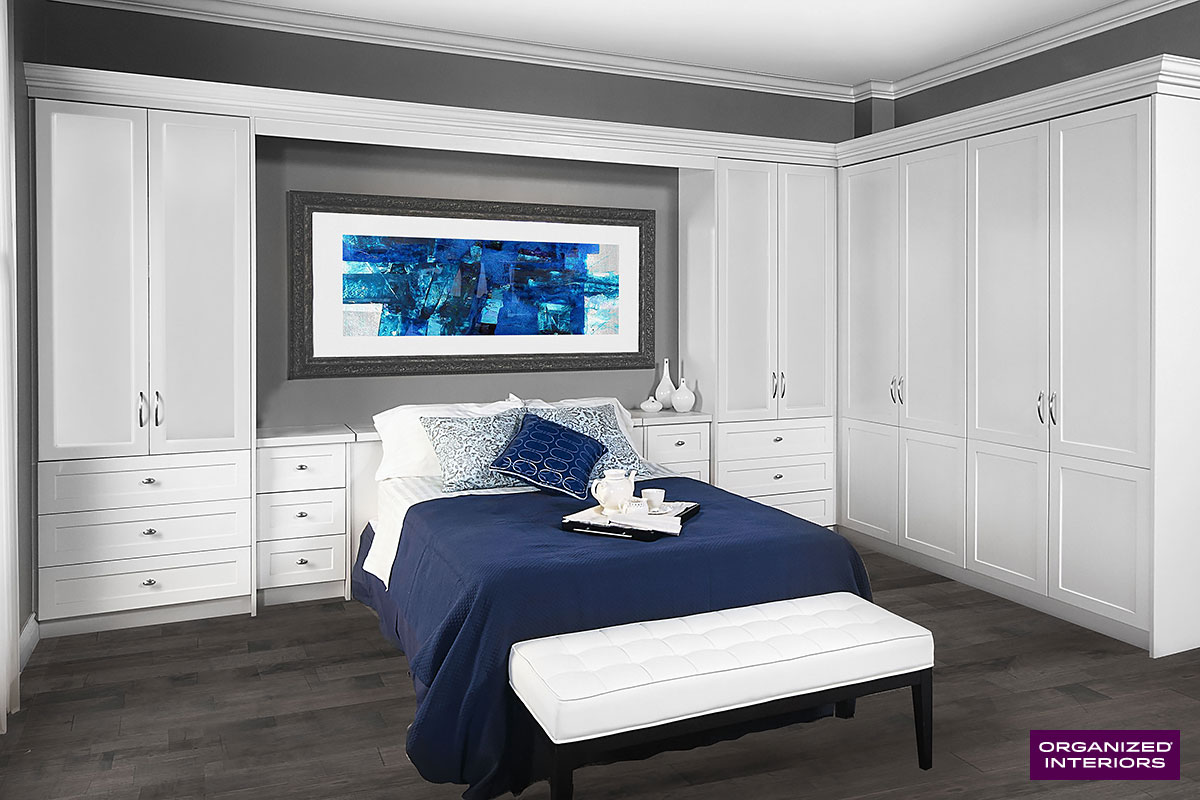 "Love what they did! From the first phone call to the install, this company was amazing. Brian the installer was knowledgeable and polite. Totally recommend this company!"

Julie Thurgood
"I highly recommend Organized Interiors for the quality of their product and their prompt scheduling for delivery and installation."

Andre Jubinville
"We went to Organized Interiors to have custom cabinets/closet desk combo designed and installed for us. Met our expectations 100%. The cabinets are gorgeous. Would use them again."
A. Daniels
"I can't say enough about the company. Outstanding customer service and a wonderful final product in less than two weeks. I will recommend to anyone who needs this type of work done."

Steve Kee
"Professional and exceptional right from the design phase to the finished product! I now have tons of space and storage in my condo and I love it!"
Linda Smith