Frequently asked questions.
What is the average price on a closet installation?
Closets range in price. Cost depends on the size and specifications of your closet. If you require more shelving and drawer space the price varies. We start installations of installed closets as low as $599.00 plus HST.
---
Does Organized Interiors install the product?
Yes. We create, design, manufacture and install our products. Our products are also backed up with a guarantee to be free from defects in workmanship or material for a period of 10 years.
---
Does Organized Interiors charge for in-home design consultations?
From closets to offices to wall beds, Organized Interiors offers complimentary in-home consultations to customers in the greater Toronto area.
---
What is the typical production/turnaround time?
From the time you place your order with our design consultant until the product is installed in your home varies depending on the product you are ordering. Closet organizers can be anywhere from 2–4 weeks, custom units are 4–7 weeks, and painted units are 9–12 weeks.
---
What other products do we offer?
Organized Interiors can create custom fitted cabinetry, wardrobe units, entertainment centers, and home offices. You will not only gain more storage but a beautiful crafted piece of furniture that can be created to suit any décor.
---
What materials do Organized Interiors provide?
We use laminates, thermal laminates, painted products and wood veneers. All in which come in a wide choice of finishes and colors.
---
How long has Organized Interiors been in the business?
From its inception in 1974, Organized Interiors has been a leader in product, quality design and after sales services.
---
How does Organized Interiors compare with the competition?
There are select few quality companies in our industry. None with a track record such as ours. We are the designer, the manufacturer and the installer with a 10,000 square foot showroom of products and ideas. We have built personal relationships and trust over the years, with our many customers.
---
Does Organized Interiors provide in-home services?
Organized Interiors provide a free in-home consultation with one of our design consultants. We will create a design that suits your needs and your budget.
---
What problems do we solve?
Organized Interiors has incredible innovation in space utilization, and functional solutions that will maximize space and do away with clutter.
Still need help?
Send us an with your question or call us toll-free at 1-866-266-5678 and we'll do our best to help you right away.
Free Idea Book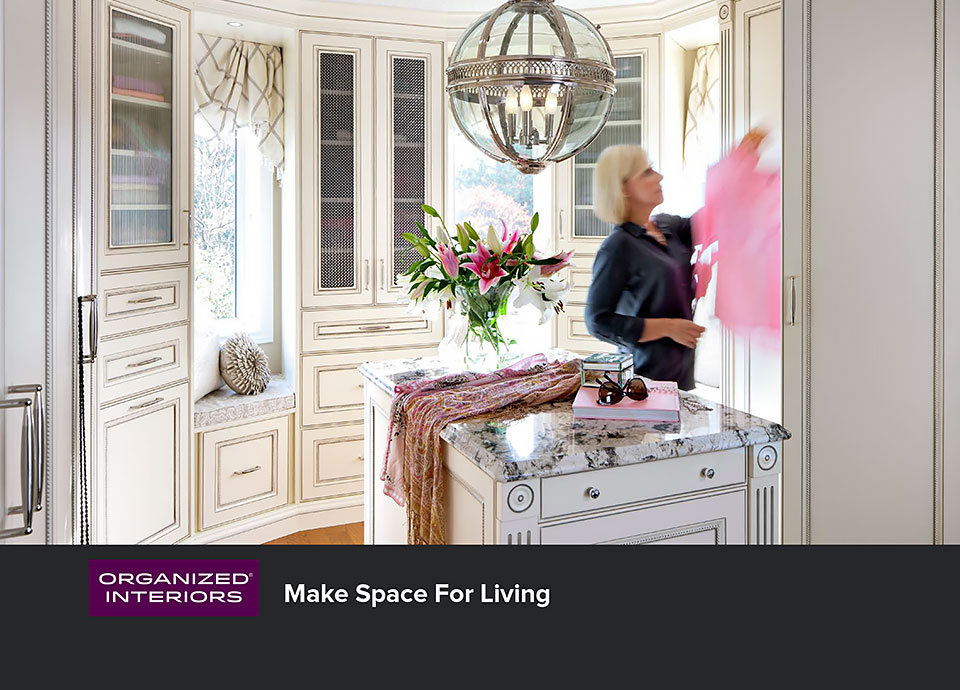 Download a free copy of our Idea Book.
Learn more