How We Work
We know how hard it can be to stay organized. Let's work together and create a solution to your space and organization challenges. Here's our process to make space for living.
Design consultation
The first step to resolving that cluttered space is to draw up a workable plan of attack. Our designers are some of the brightest minds around, and we couldn't be happier to have them working for us. When you step foot into our showroom, you will instantly be greeted by a consultant, who will then kick off the design process.
We typically ask a series of questions to get a better understanding of your needs – don't be afraid to speak your mind. If you are not satisfied with the direction the consultation is going, just let us know.
During this initial meeting, you will also be presented with our Idea Book. Although there are a wealth of options, we will guide you through the design possibilities.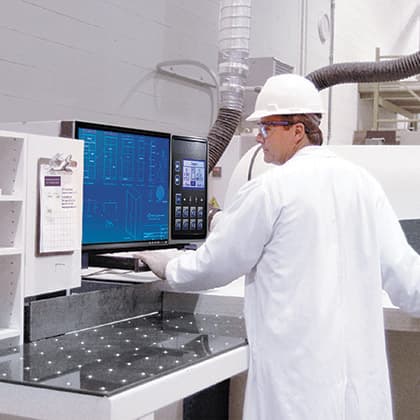 Manufactured on-site
Once you have made your closet or furniture selection for any room in your home or garage, we go to work! This is where our designers head to the drawing board to create exactly what you are looking for. We custom manufacture every product right on-site to meet the exact specifications of each project.
There is nothing we can't add or create to suit your design and organizational needs. Whether it's a special drawer depth or accessory, we have it and can add it. This is the time to "dream big" so that you get exactly what you want.
Professional installation
Once your specific pieces have been built and tested for quality assurance, our technicians will deliver and install everything for you, which means you can feel free to sit back and watch the transformation happen.
Our installers understand they are in your home, the most important place to you on earth. They will take care to use dropsheets/blankets to protect work areas, cleanup their mess, always be courteous, and friendly during the process. We know this is can be stressful for some home owners, so we want to make this as easy as possible to have your new piece installed without a hitch!