Create a dedicated workspace that
inspires productivity.
It may be work, but it doesn't have to feel like it. Customized cabinetry in your work environment should have everything where you need it. It should almost feel intuitive, designed for the way you think.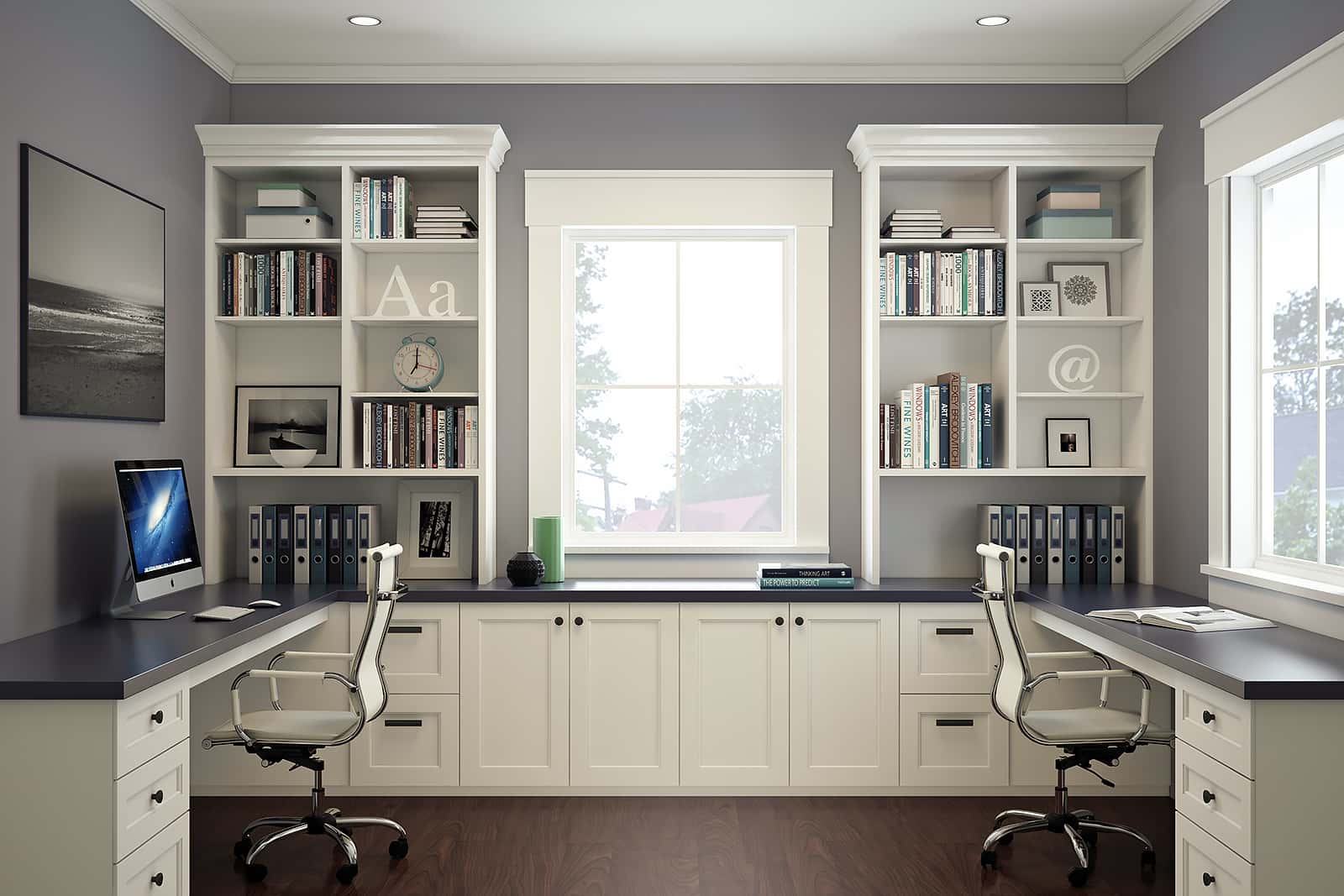 Bookshelves
Practical and decorative, bookshelves offer open display space for more than just books. Custom-designed to your style, open shelf cabinetry takes advantage of vertical space from any wall.
Upper cabinets
Not only do upper cabinets provide more storage and display space, they also provide the perfect place for undermount lighting for your work surface. Whether you're adding glass or wire inserts, open shelves or solid wood doors, built-in uppers are a practical and beautiful storage solution.
Lower cabinets
As long as there is paper, there is a need to store it…somewhere. Custom-sized drawers provide excellent file space for all your paper work and office supplies. With both drawers with doors you have ample storage to keep work stuff tidy and out of the way when you don't need it.
Counter space
Your work surface has to be the right combination of material, height and size to handle everything you can throw on it. With customization, you get to choose exactly what you want to work on.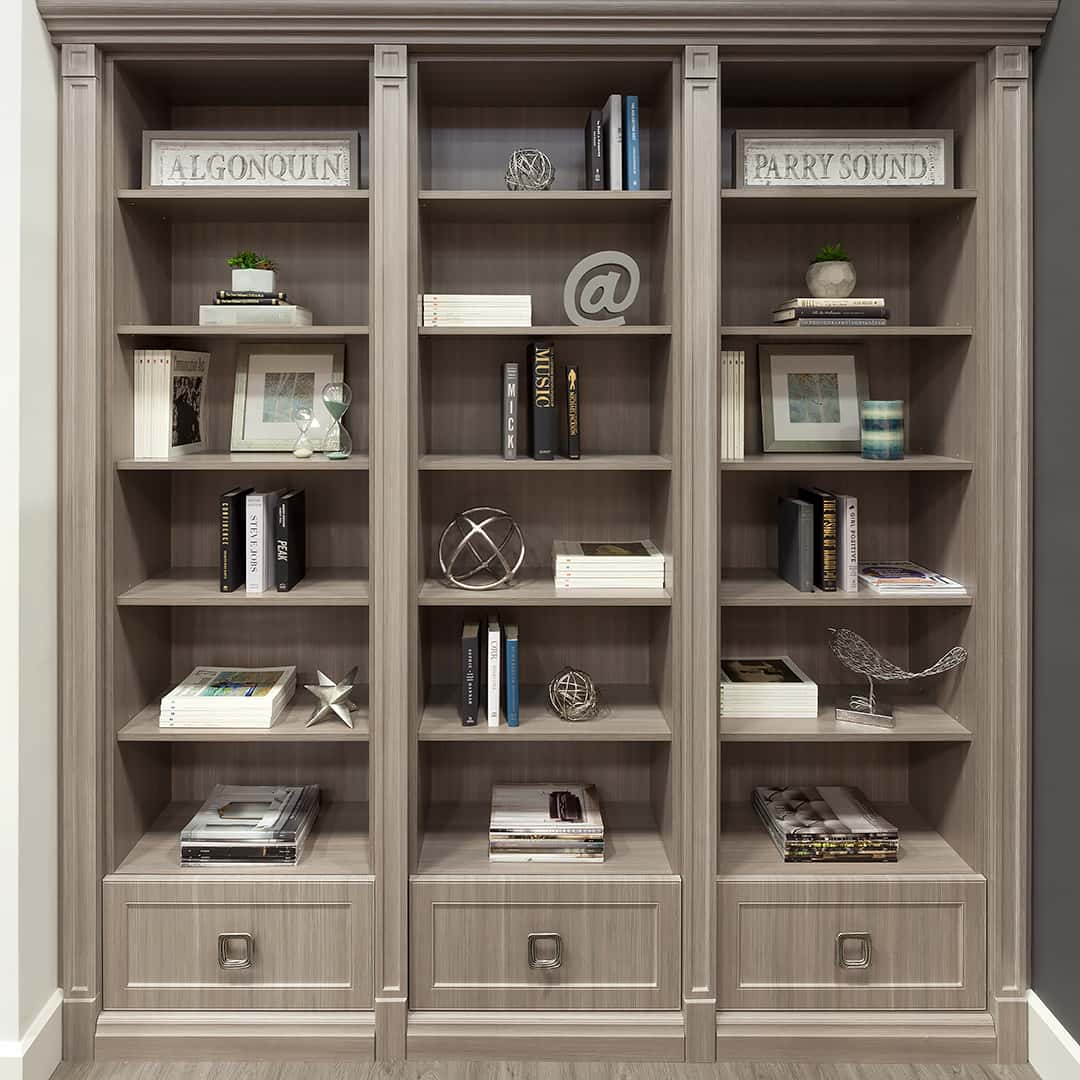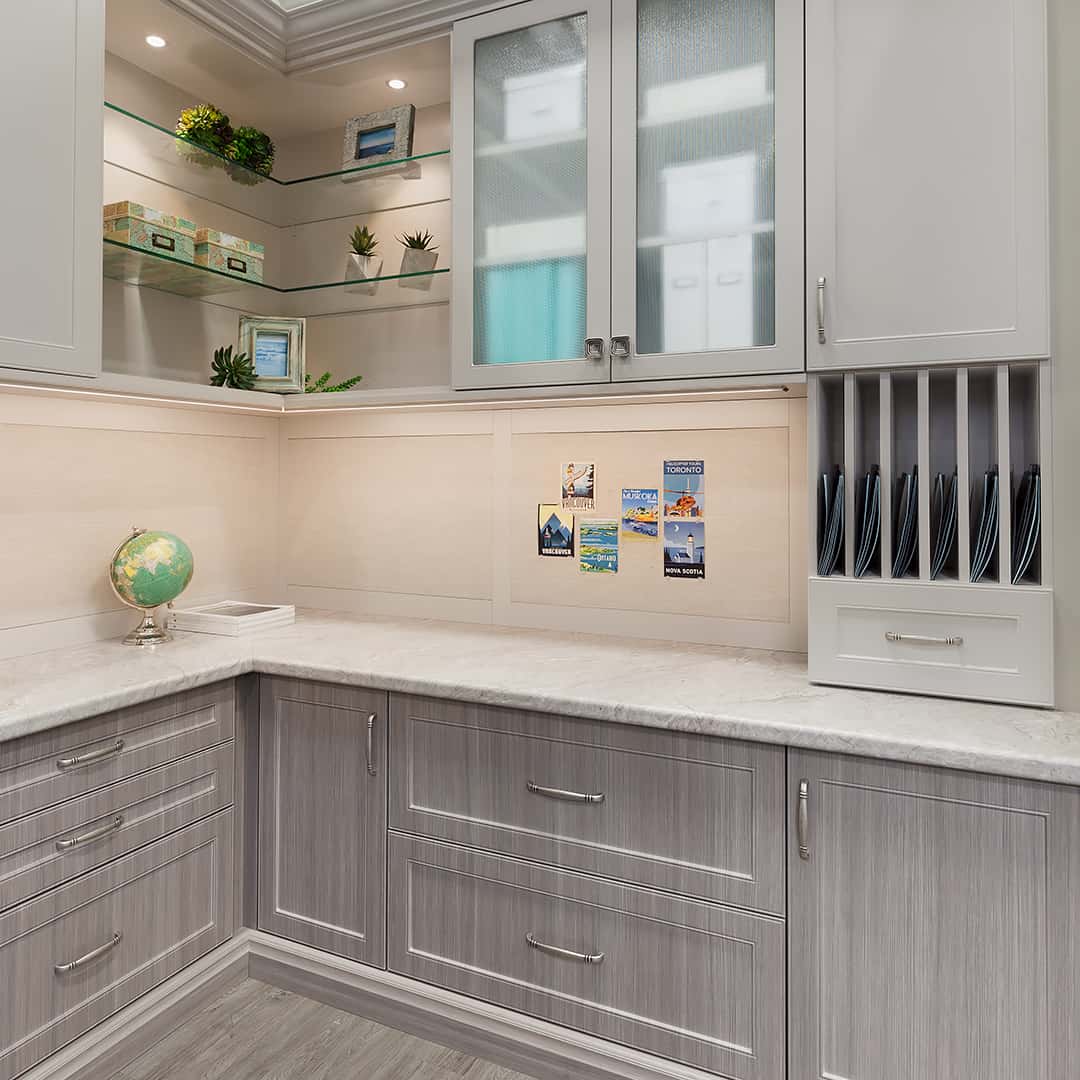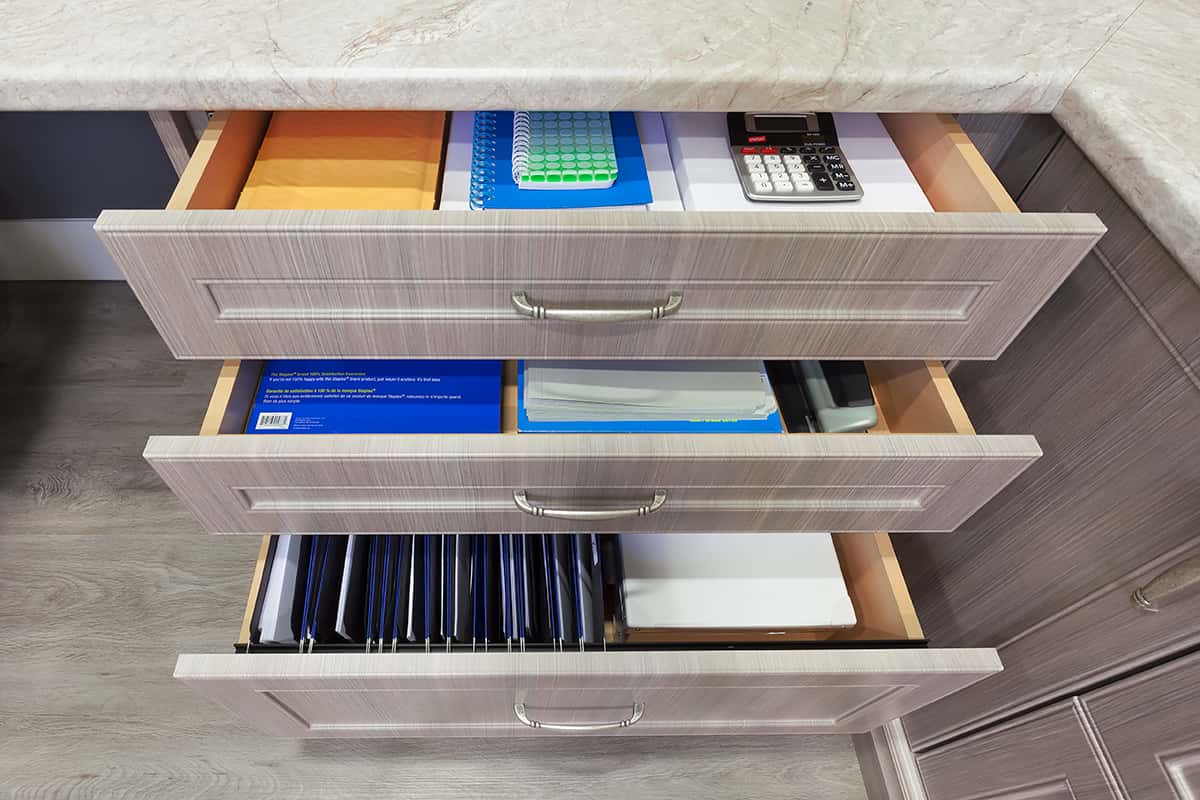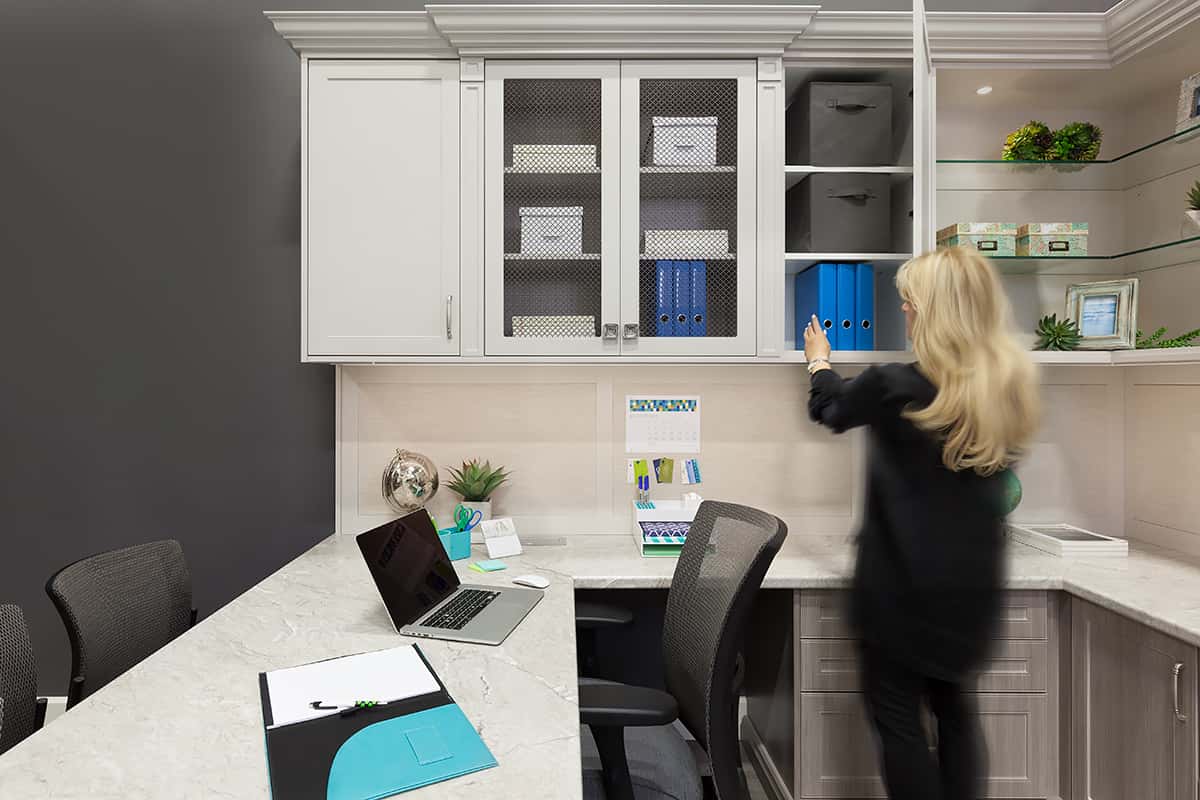 Workstation

Desk. Chair. Go.

We thought about how people work at a desk and what they really need. It's simple when you break it down. But sometimes you want your workstation to work better, just for you. Maybe it needs to be a little wider, and not as deep as a standard desk. How about a slide-away keyboard tray and file drawers with a soft close feature? We get it, we want to make it easier for you to get work done.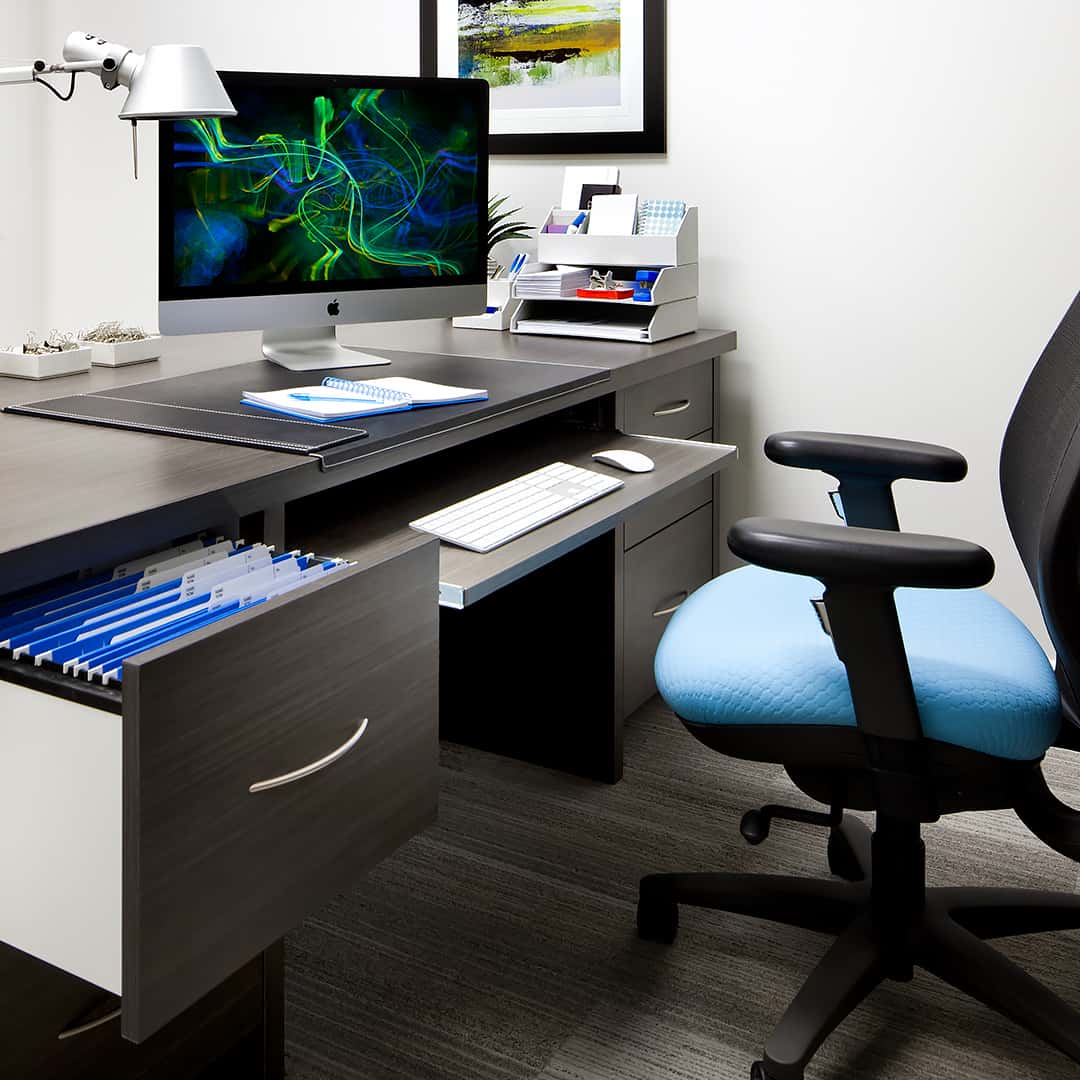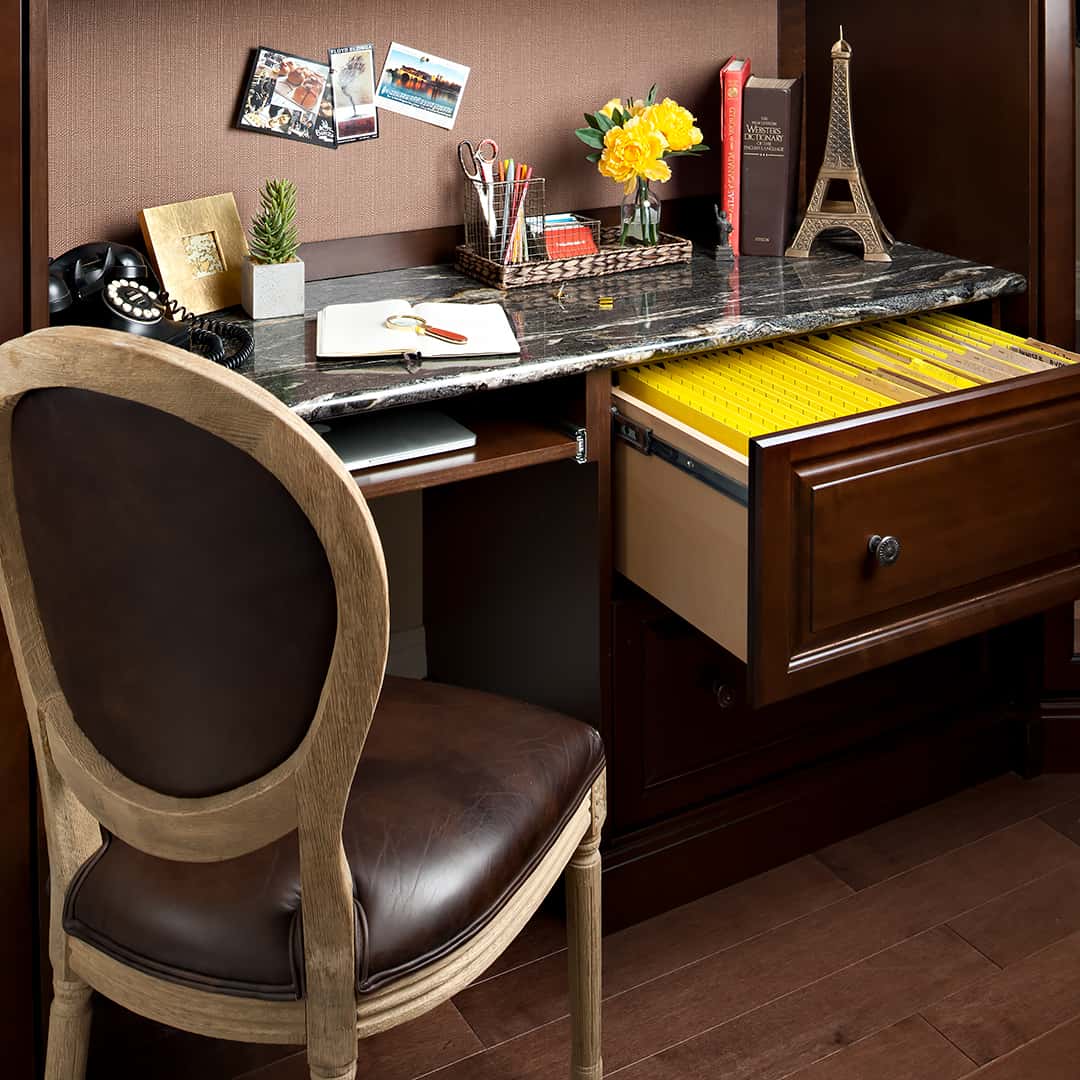 Multipurpose Room

Transform a home office into a
guest room in under 60 seconds
with a wall bed.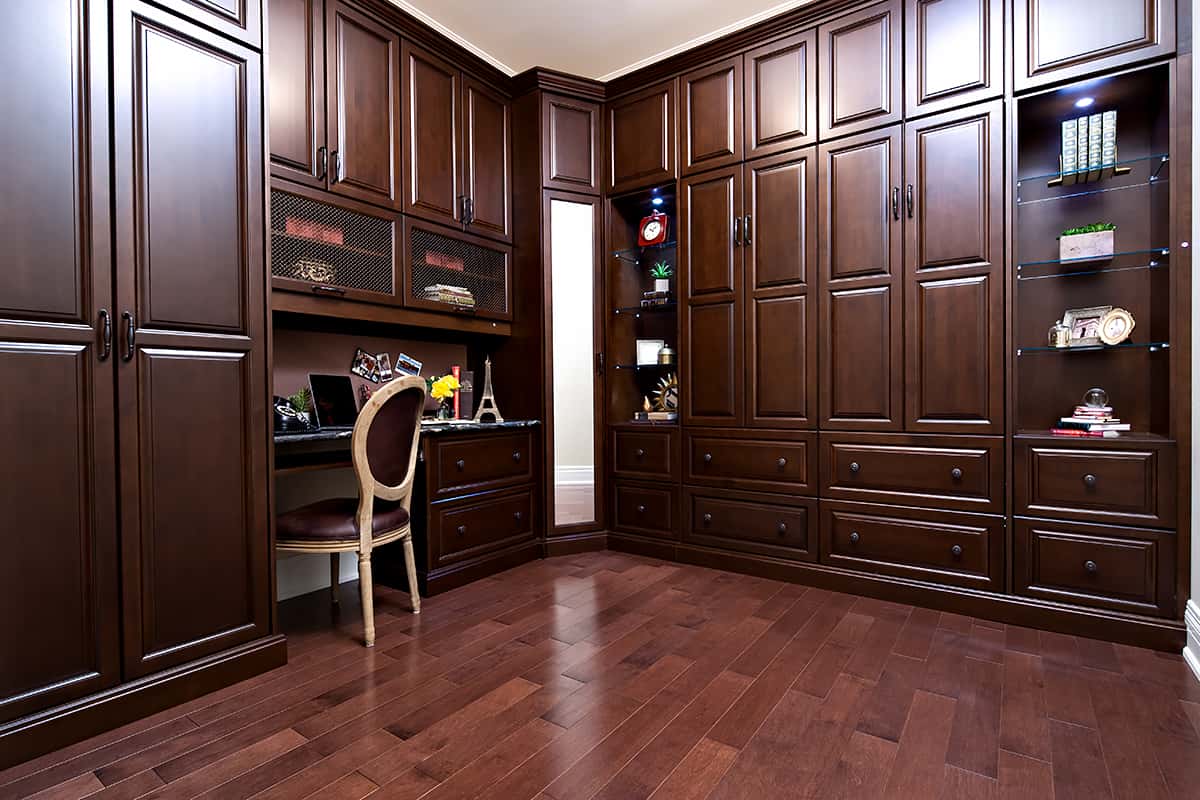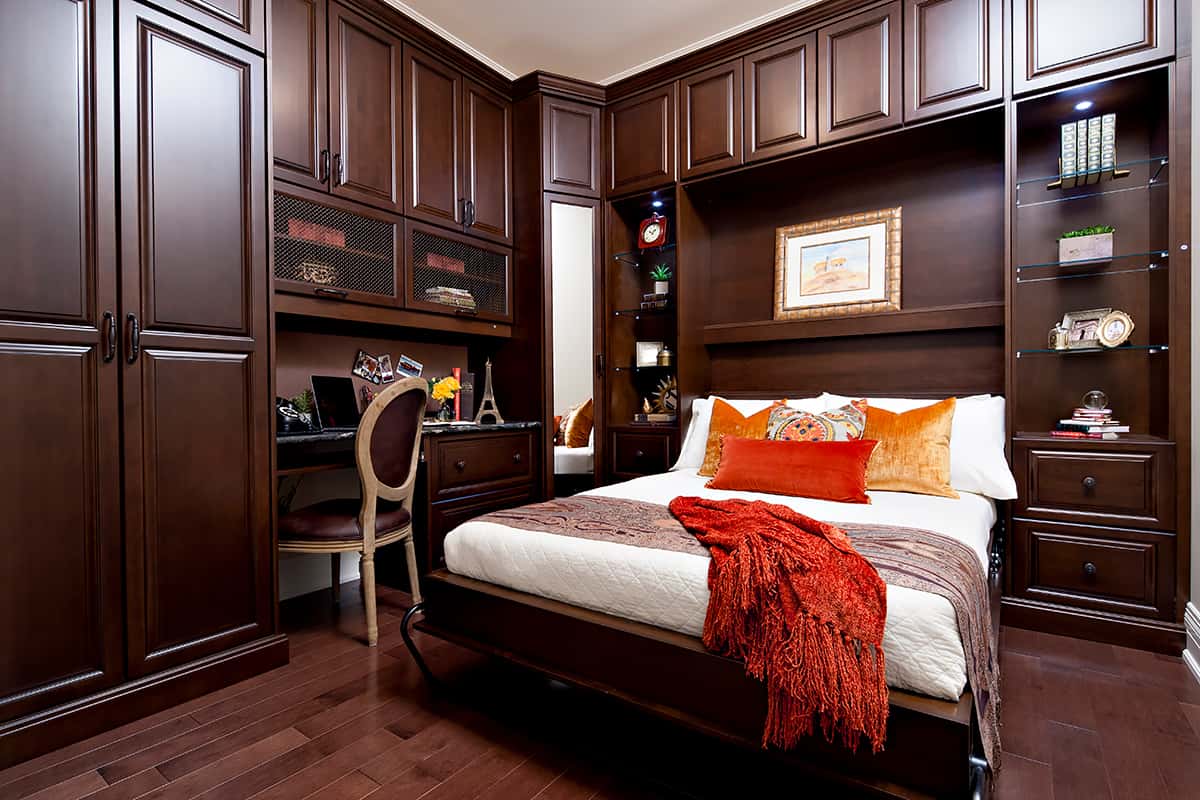 According to ratehub.ca in 2019, 100 square feet of storage space in Toronto was worth $1,200 a year. A guest room that sits empty for most of the year is a poor use of space and money.
"Love what they did! From the first phone call to the install, this company was amazing. Brian the installer was knowledgeable and polite. Totally recommend this company!"

Julie Thurgood
"I highly recommend Organized Interiors for the quality of their product and their prompt scheduling for delivery and installation."

Andre Jubinville
"We went to Organized Interiors to have custom cabinets/closet desk combo designed and installed for us. Met our expectations 100%. The cabinets are gorgeous. Would use them again."
A. Daniels
"I can't say enough about the company. Outstanding customer service and a wonderful final product in less than two weeks. I will recommend to anyone who needs this type of work done."

Steve Kee
"Professional and exceptional right from the design phase to the finished product! I now have tons of space and storage in my condo and I love it!"
Linda Smith