Murphy beds are perfect for Toronto condo living.
Many condos in the greater Toronto area are pressed for space, and some don't have spare rooms. When space is at a premium, a Murphy bed is ideal.
Organized Interiors uses genuine Murphy bed hardware for its superior quality and ease of use; hardware which is backed by a 25-year manufacturer's warranty, so you can count on it.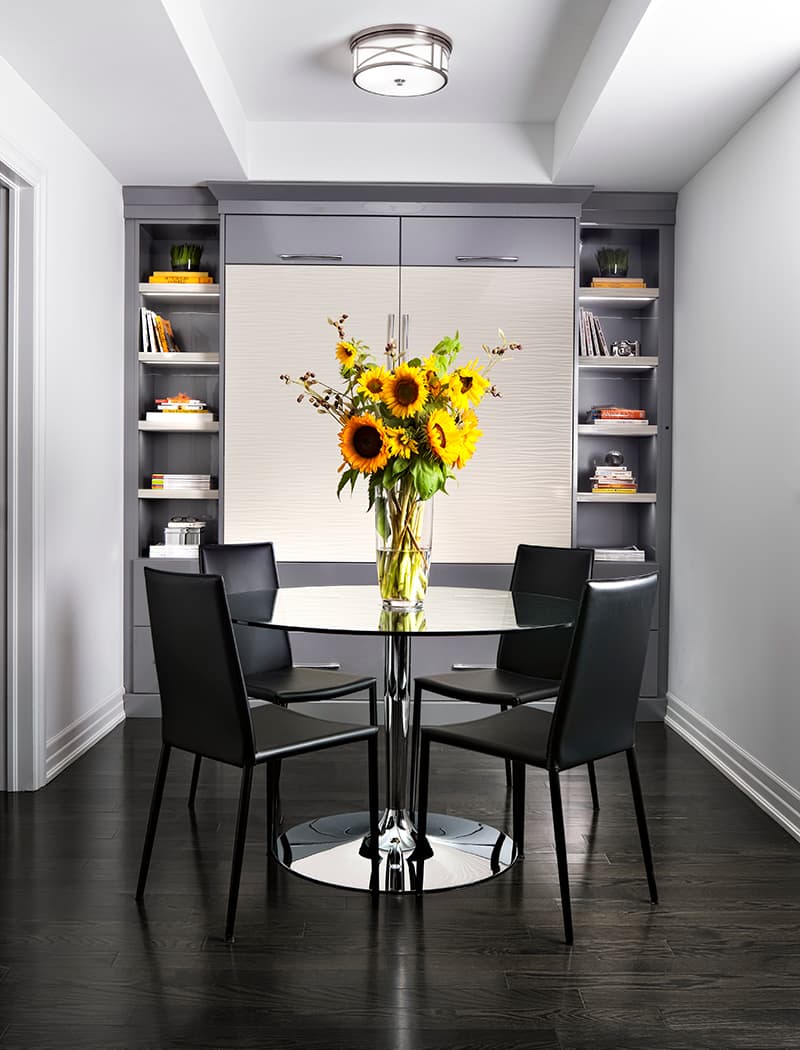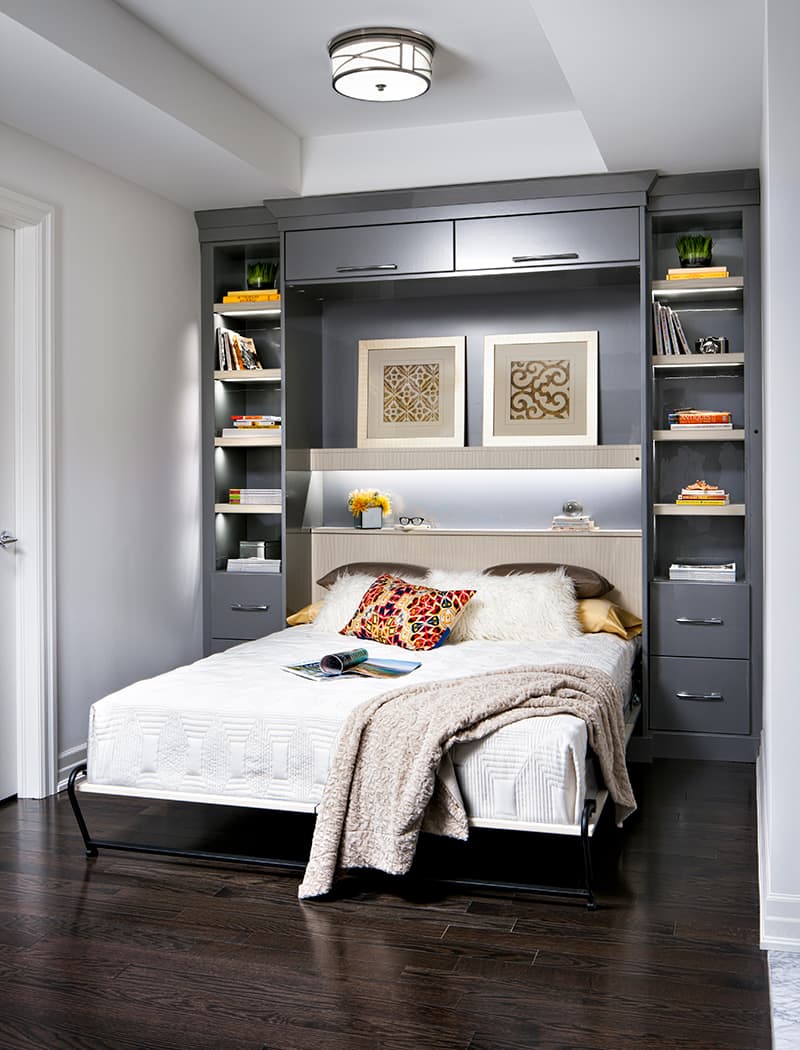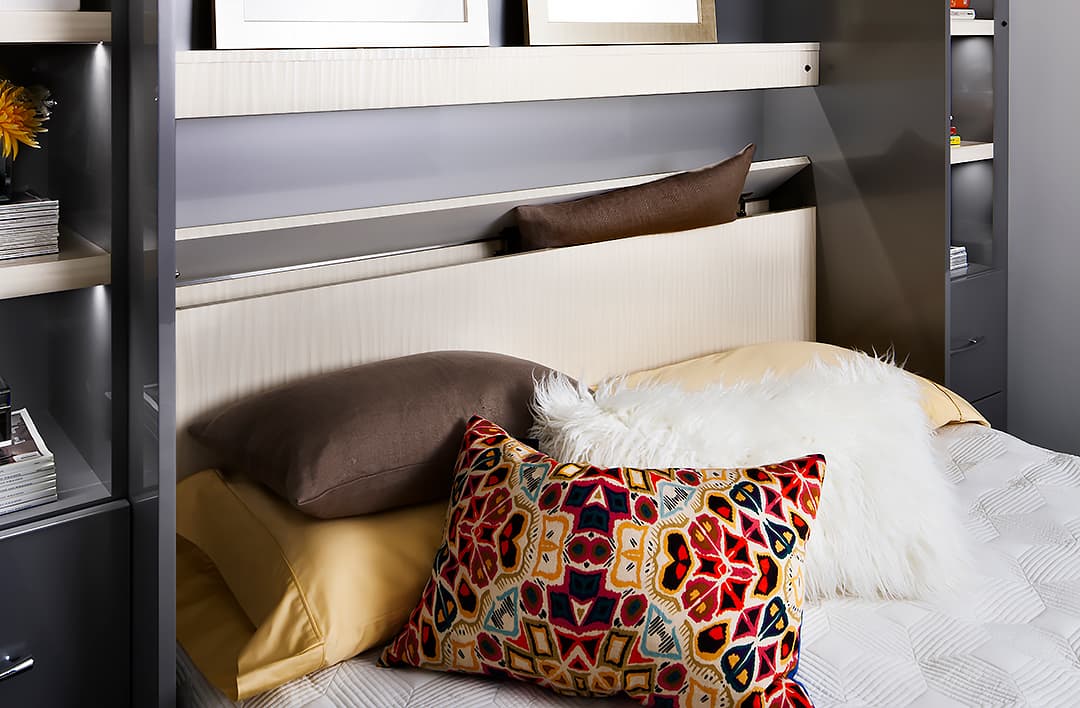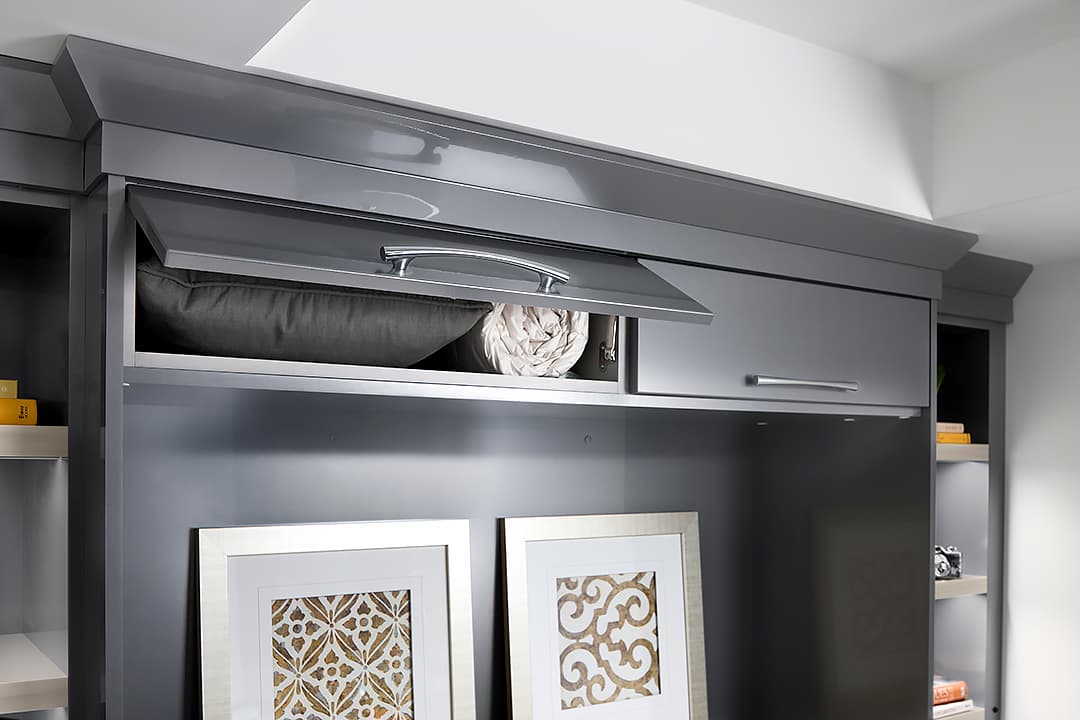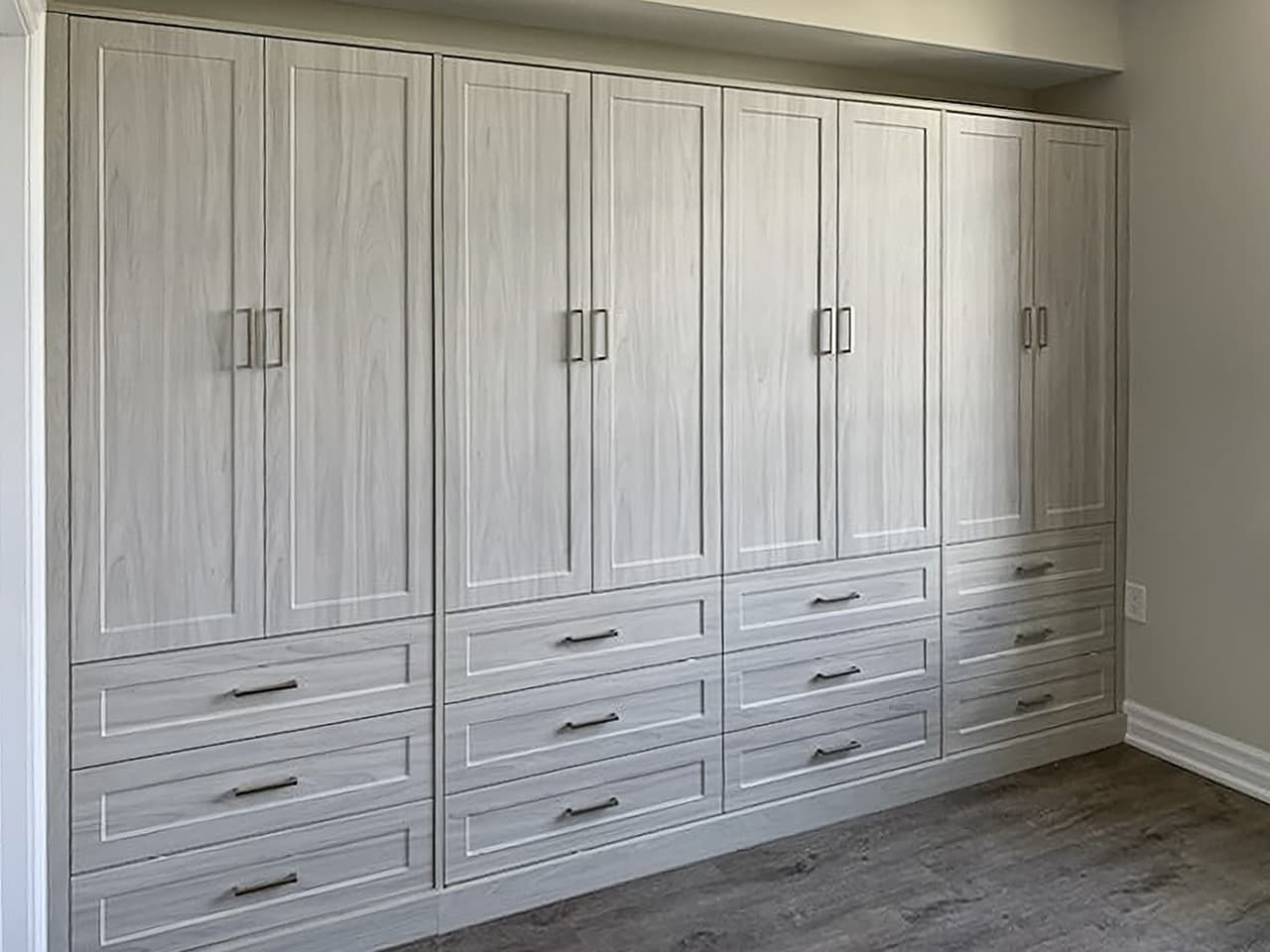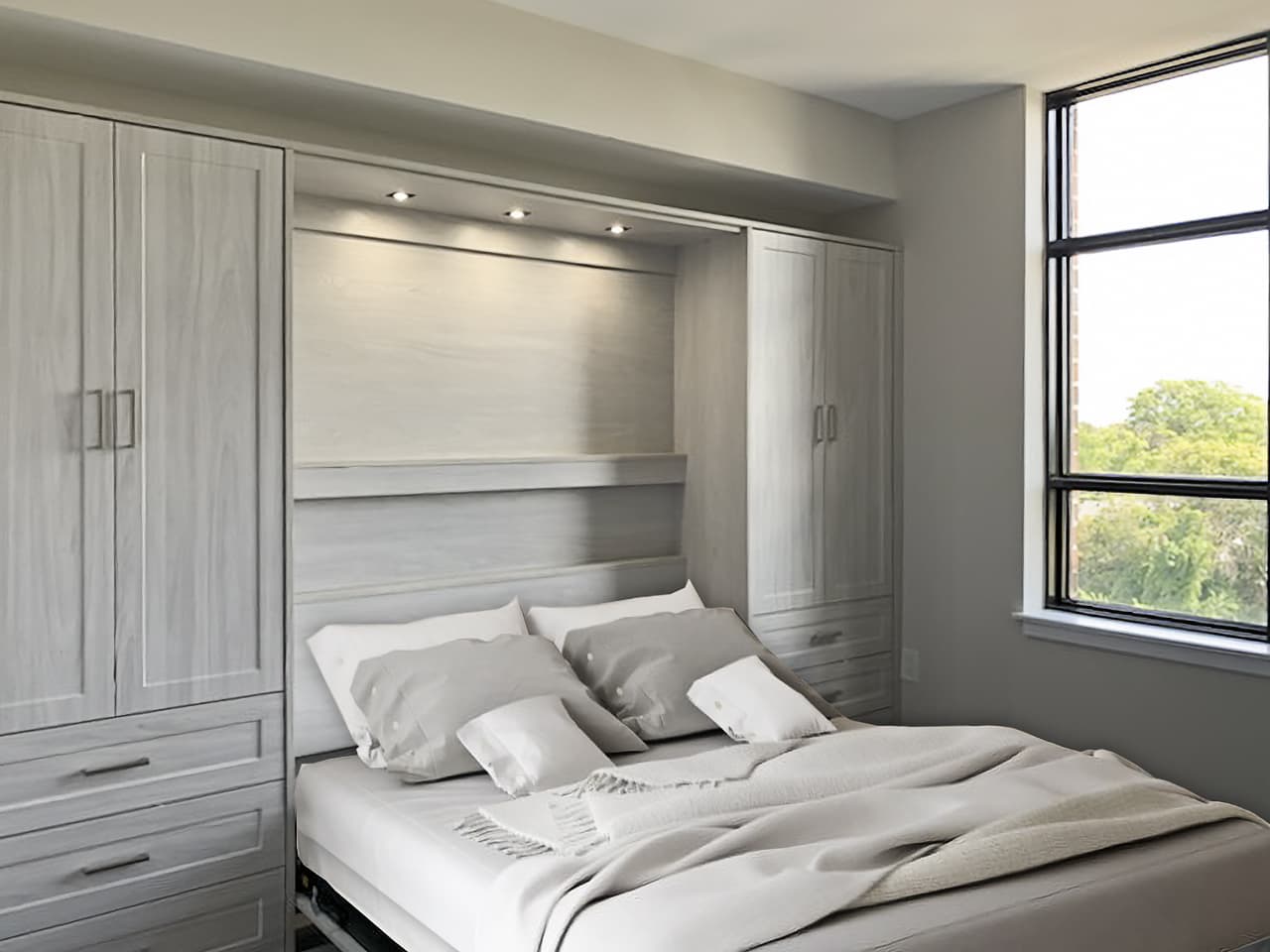 Multi-purpose rooms with wall beds.
Transform a home office or family room into a guess room in less than 60 seconds with a custom wall bed.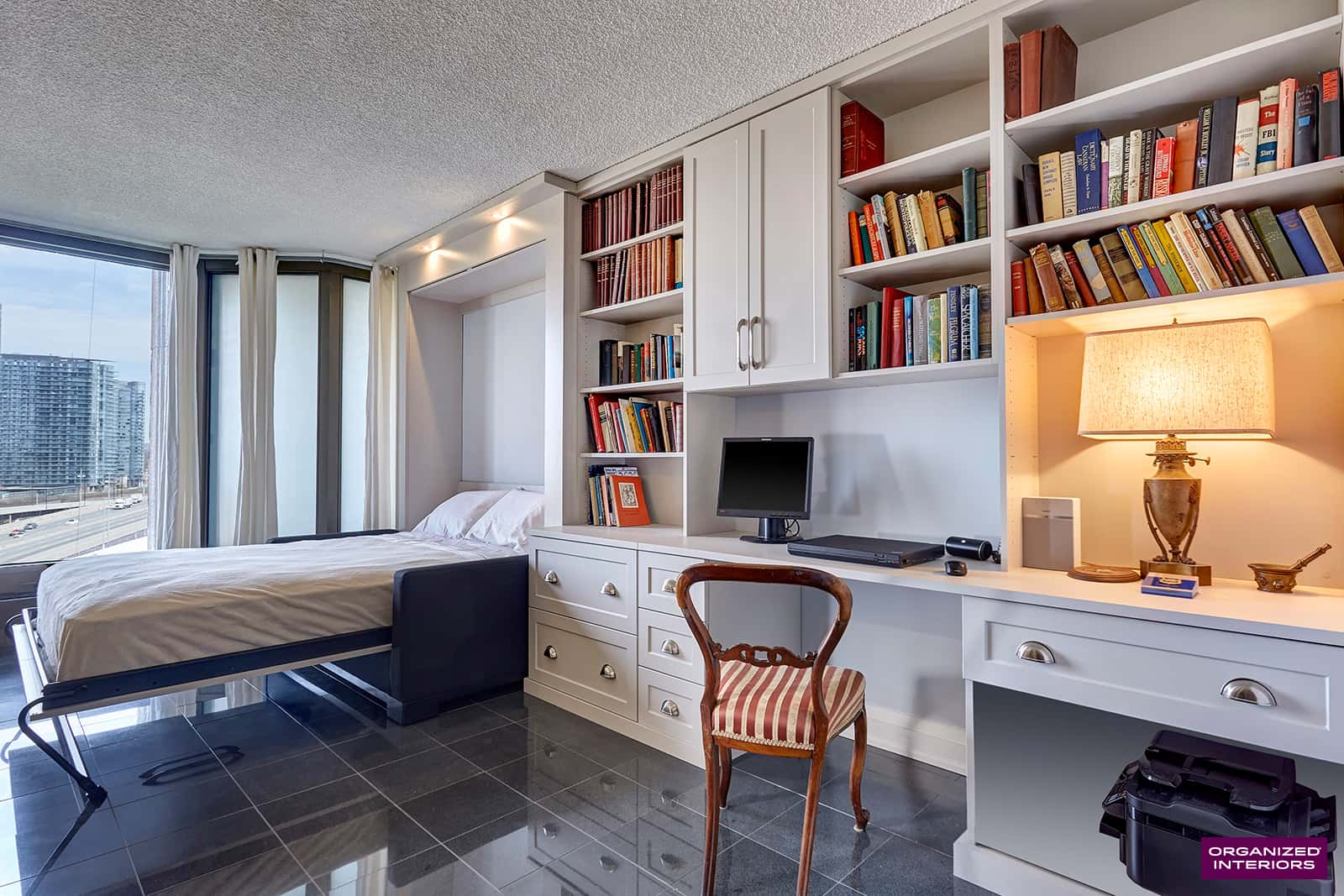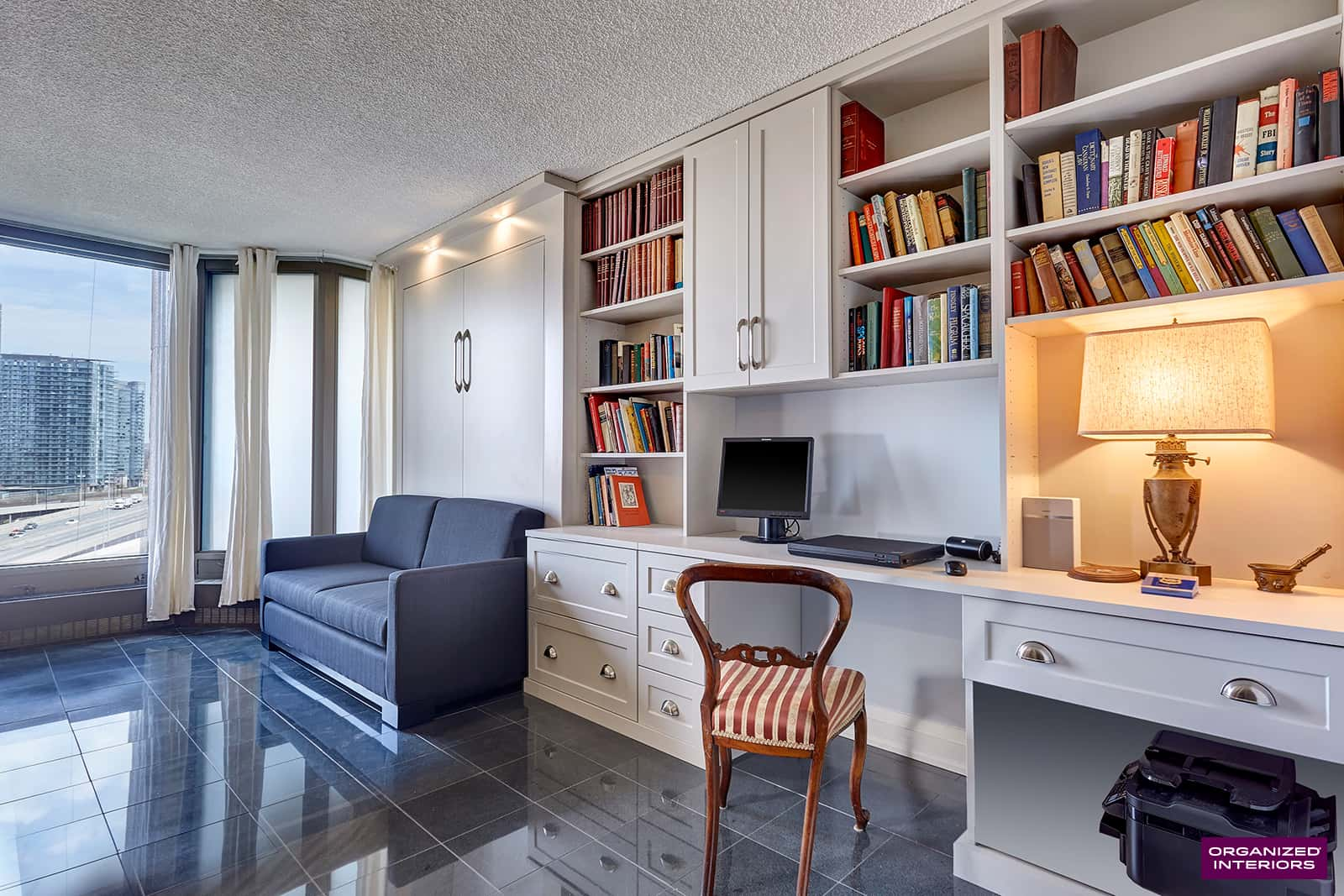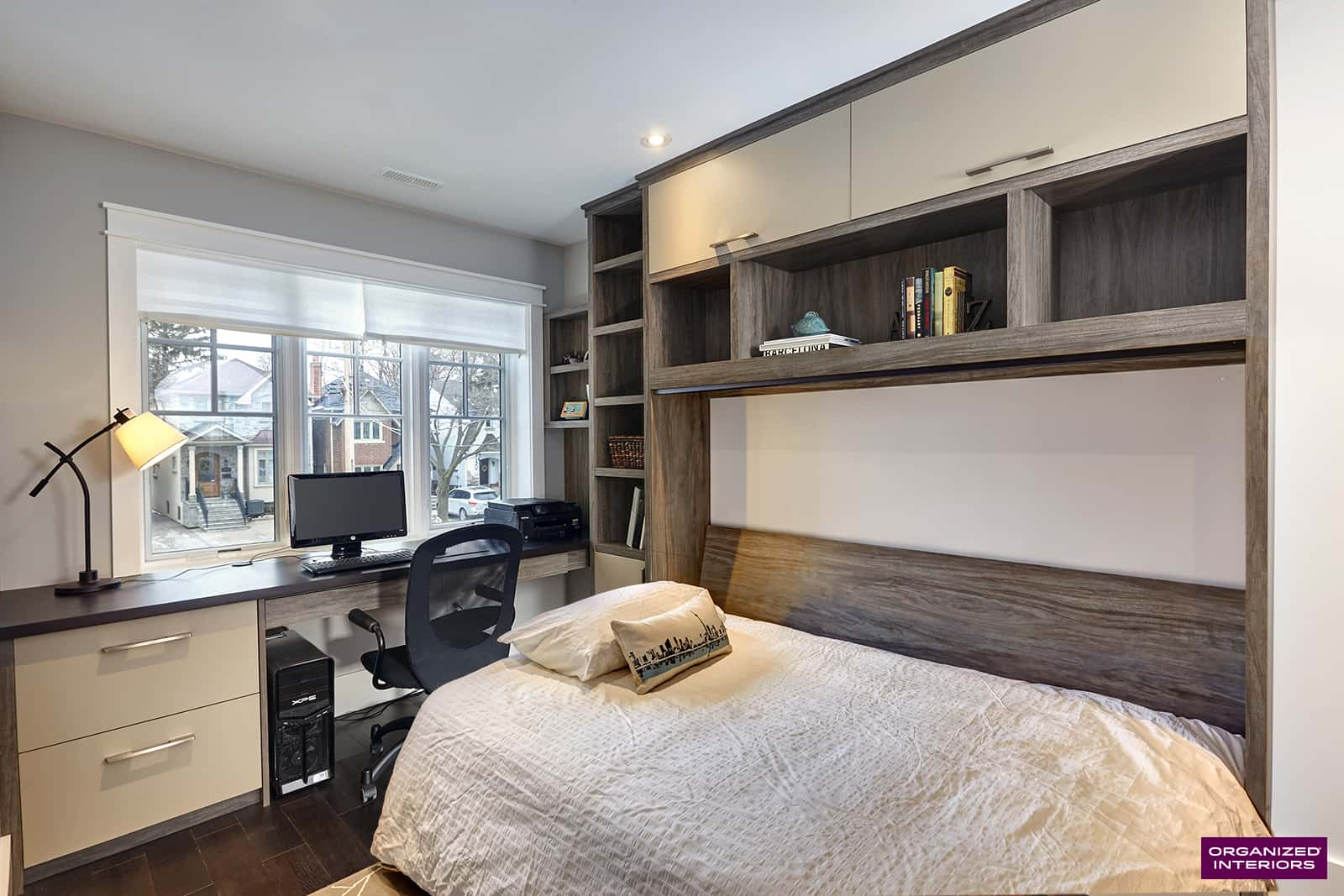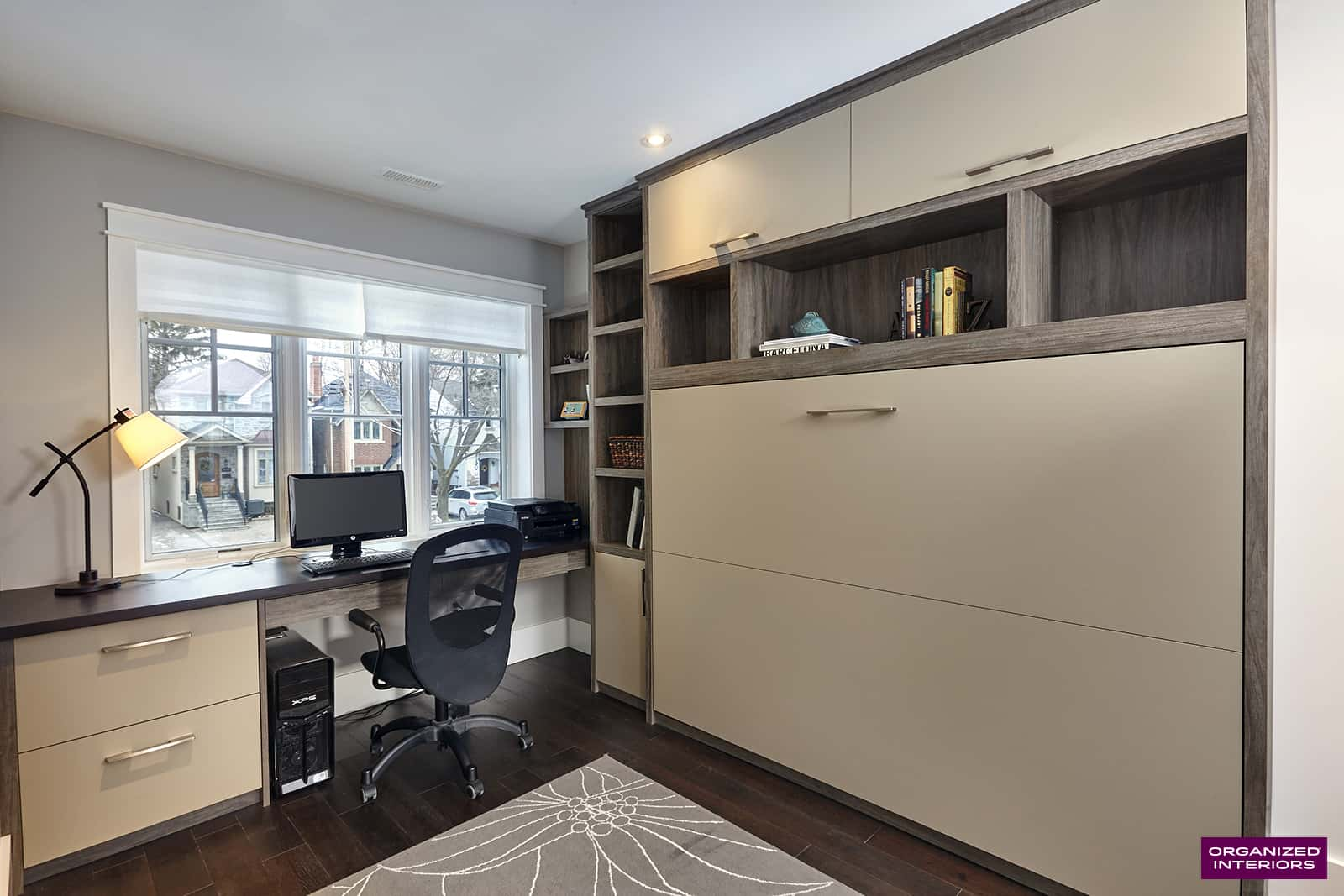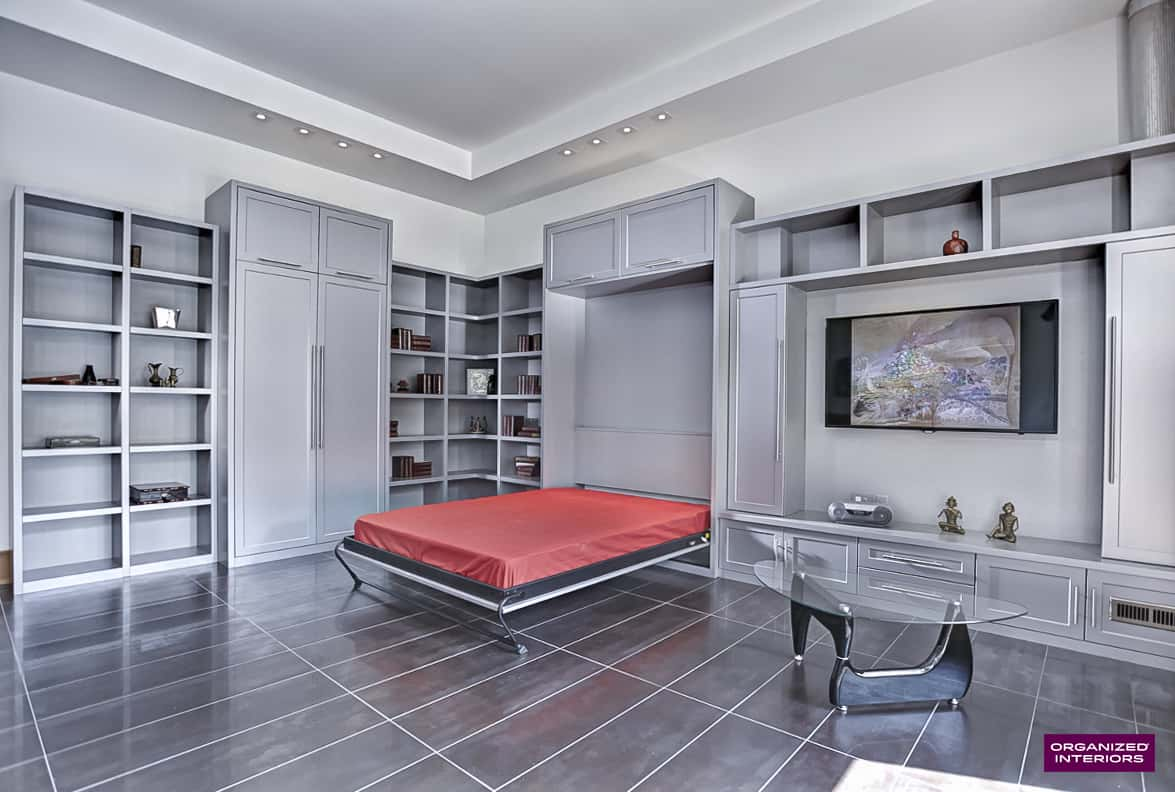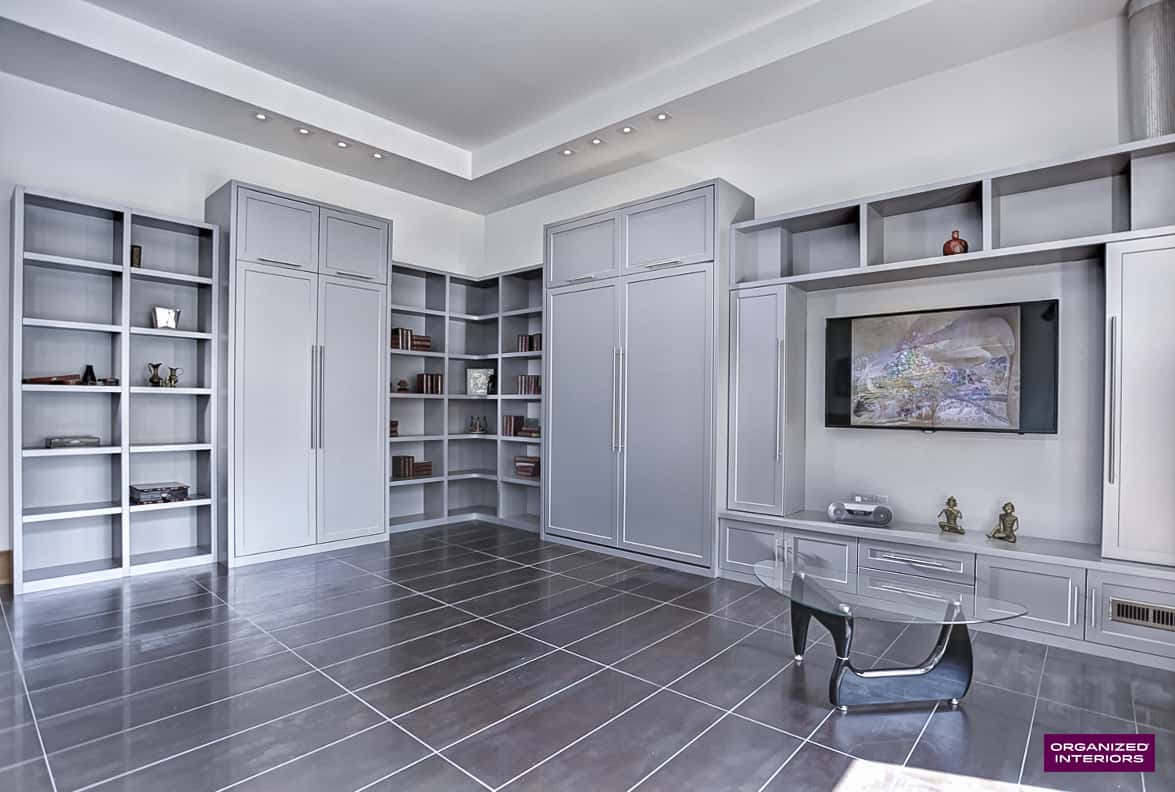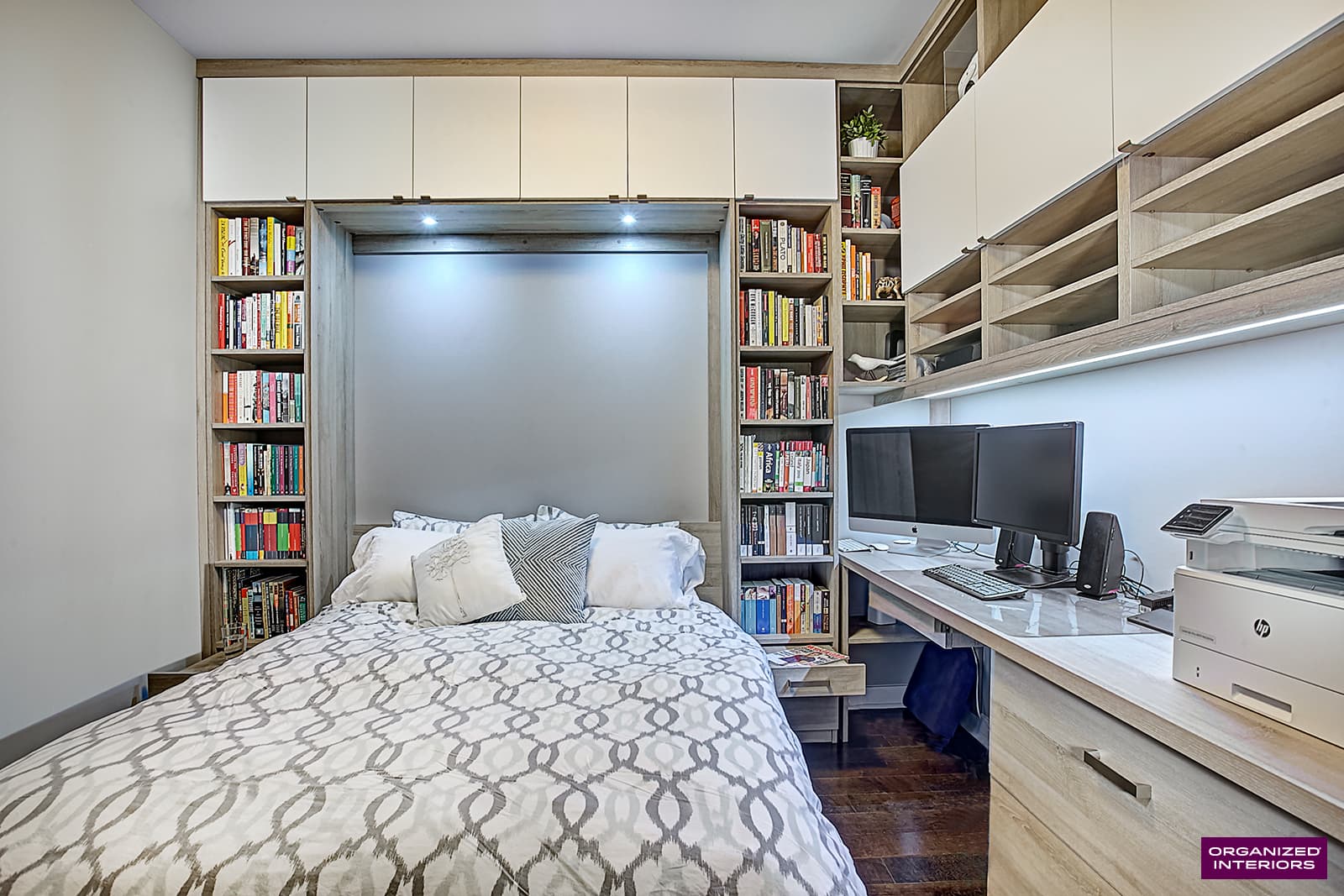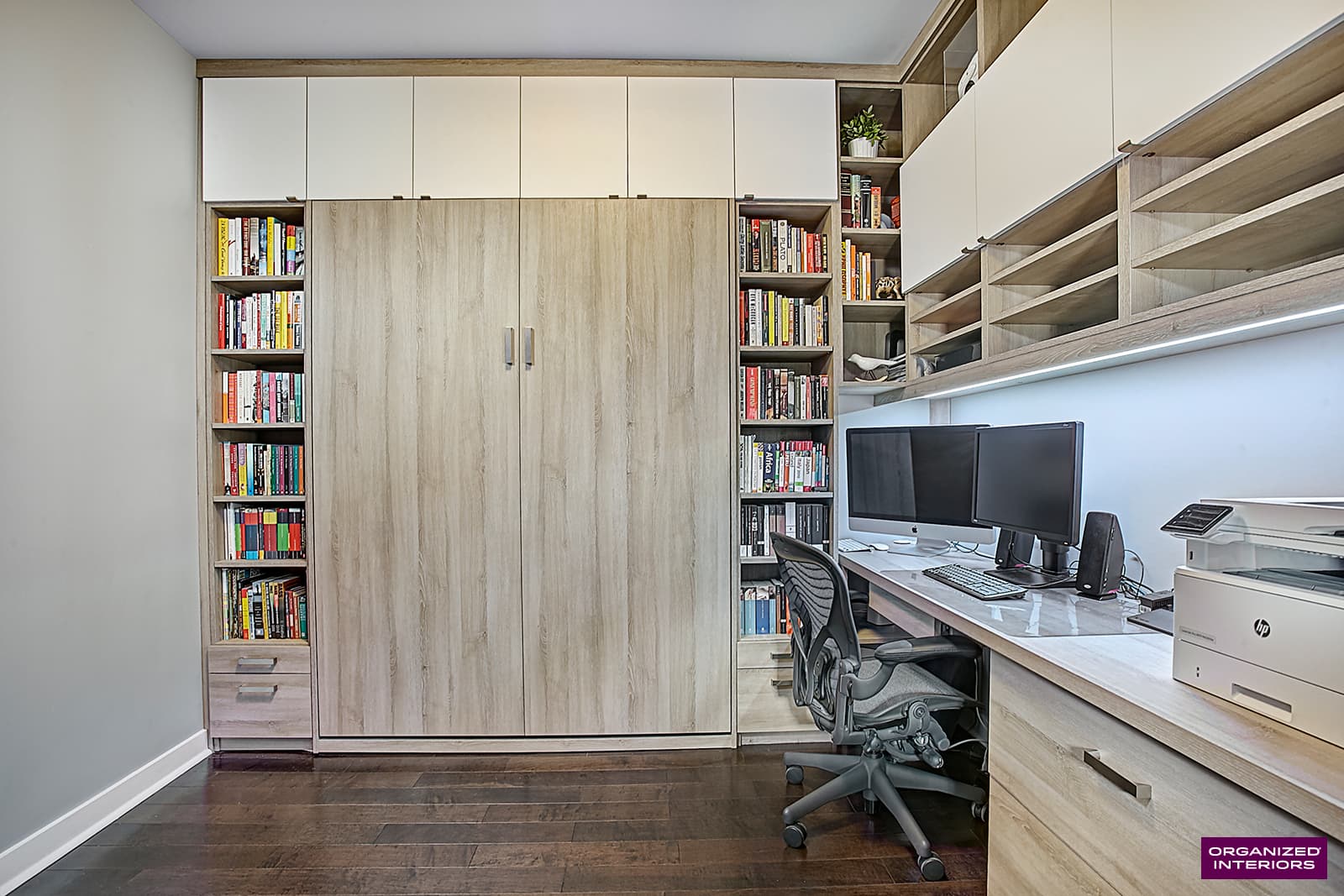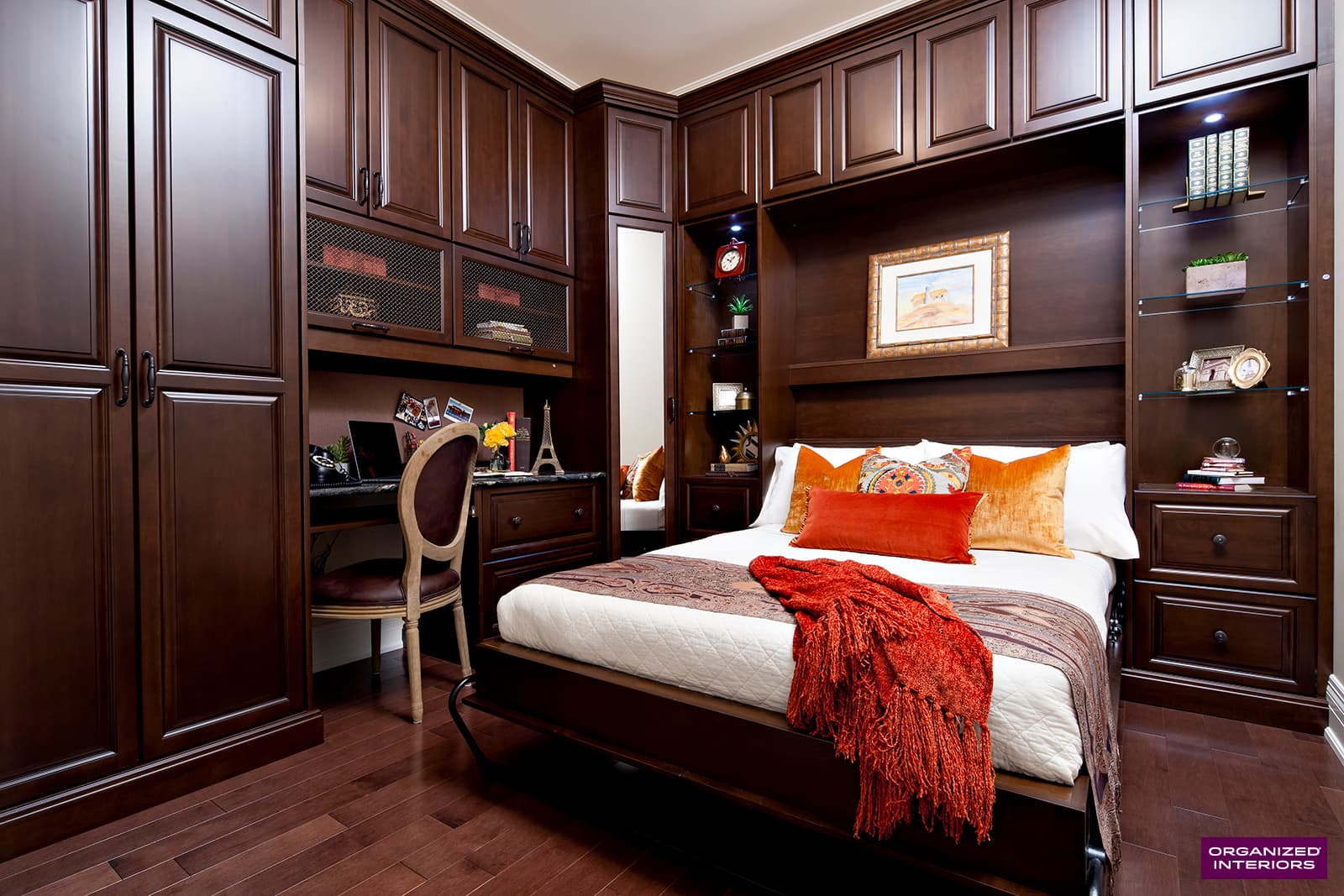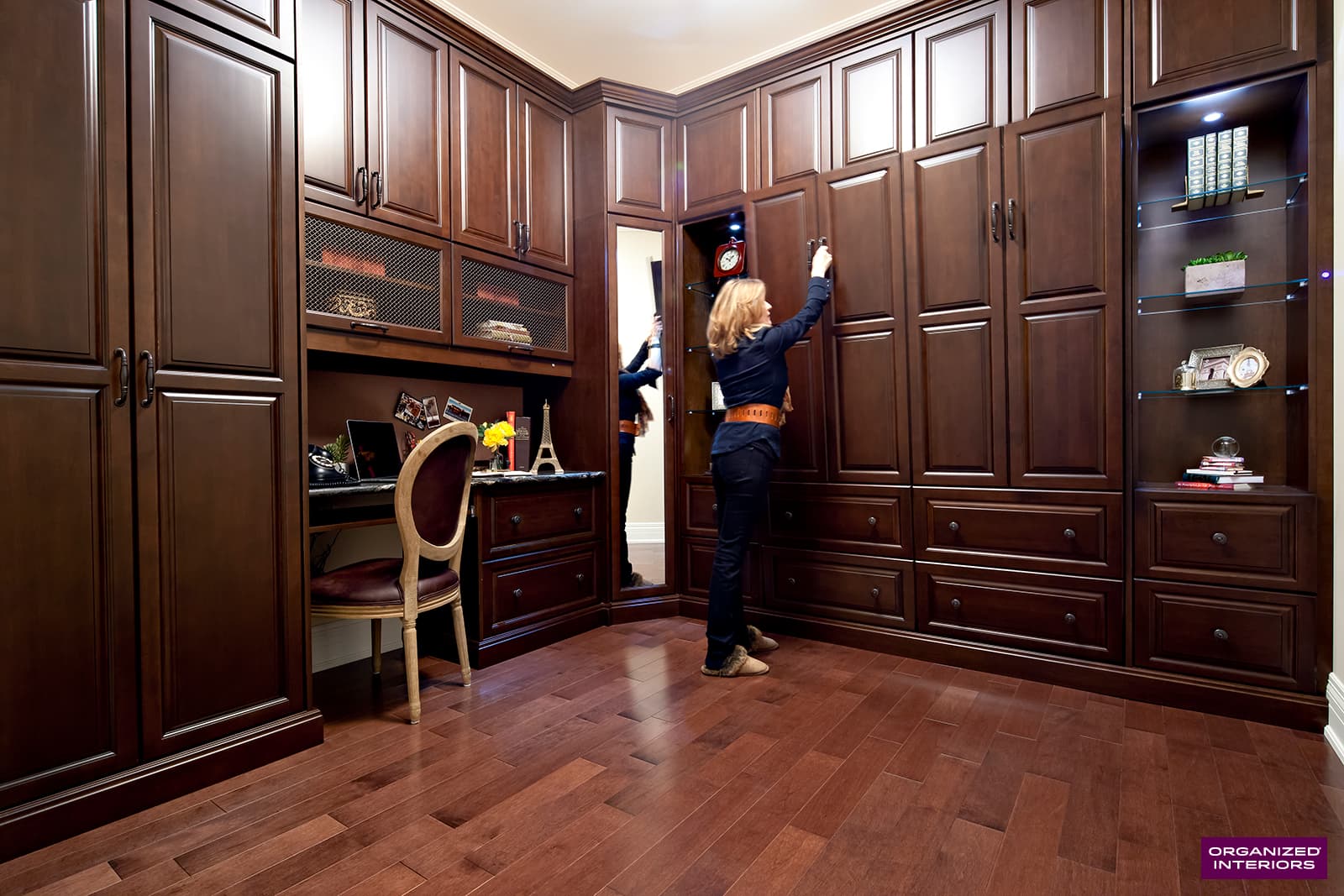 Sofa Murphy Bed
Maximize your space in a multi-purpose room with a custom sofa and Murphy bed, all in one built-in.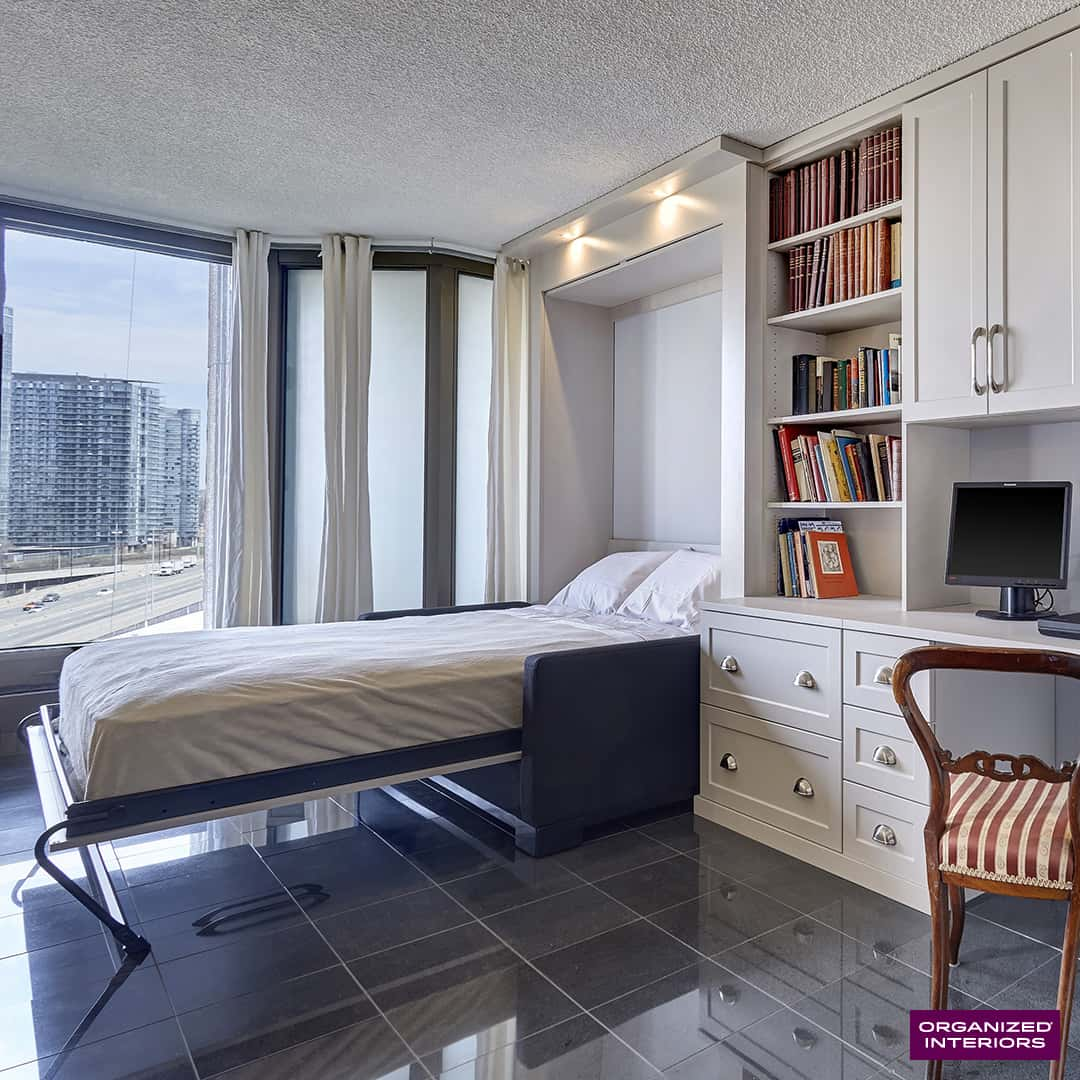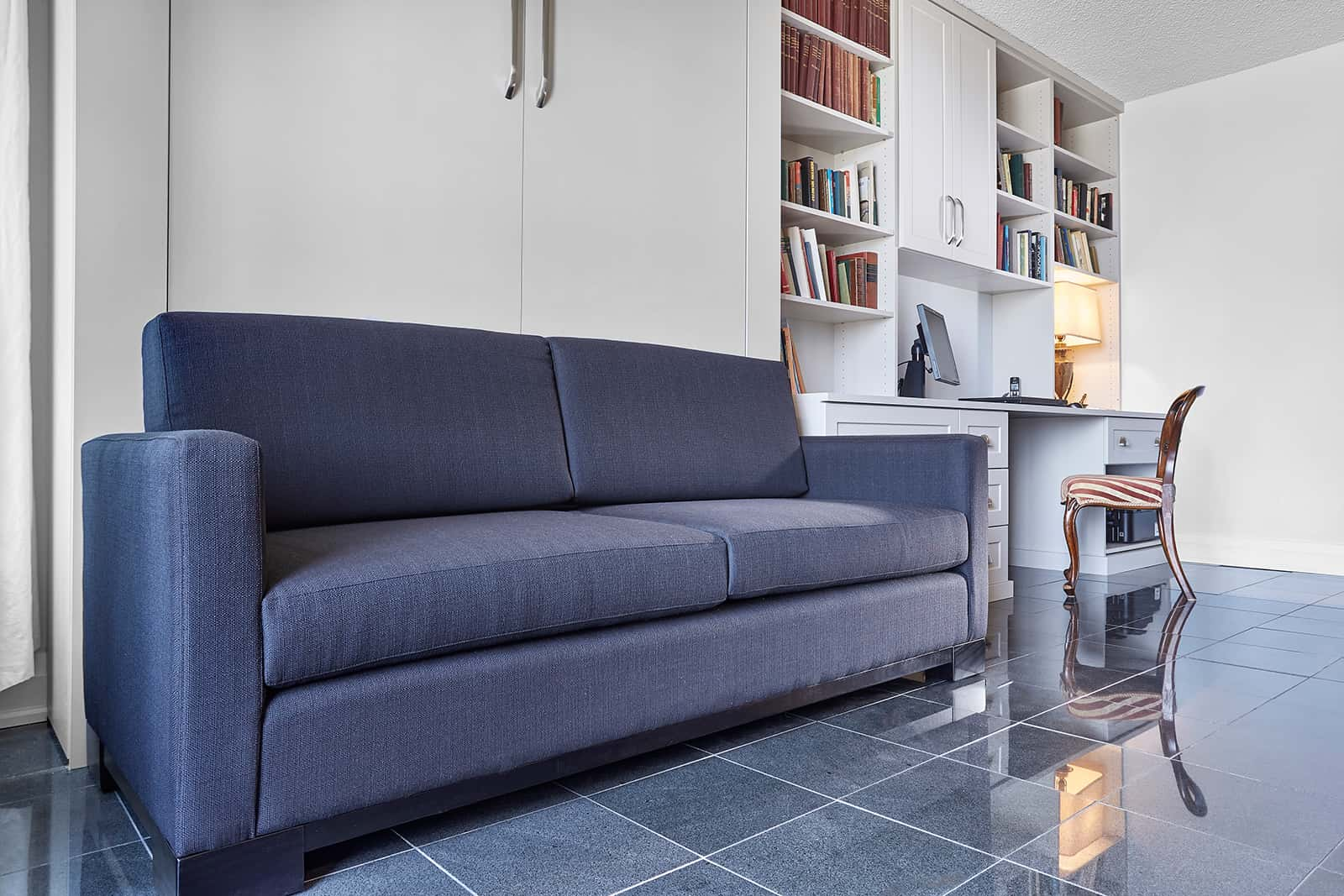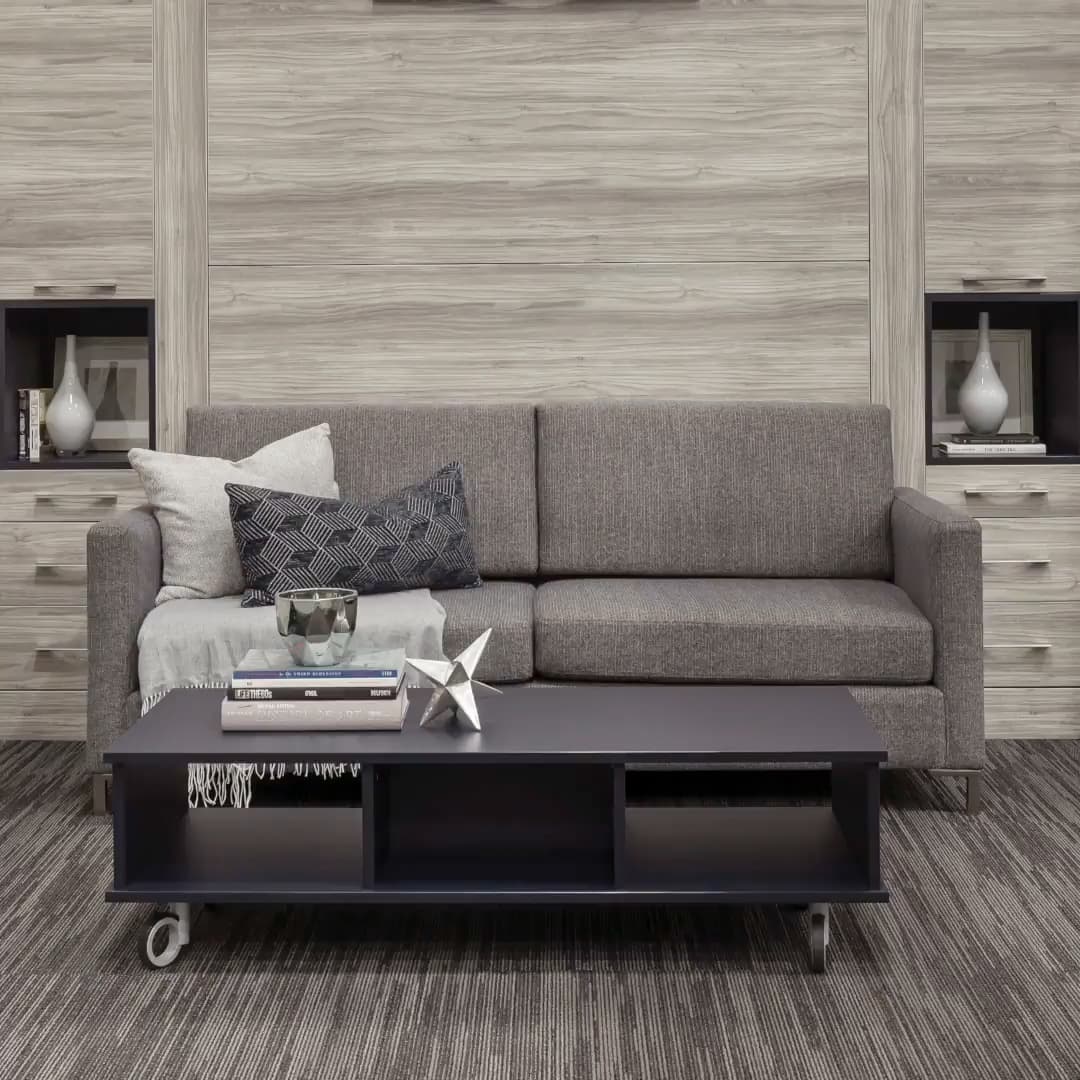 Hidden. Efficient. Multifunctional.
Wall beds provide a clever solution to homes that don't have space for a dedicated guest room. Their small footprint blends seamlessly with custom built-in cabinetry to maximize your storage space.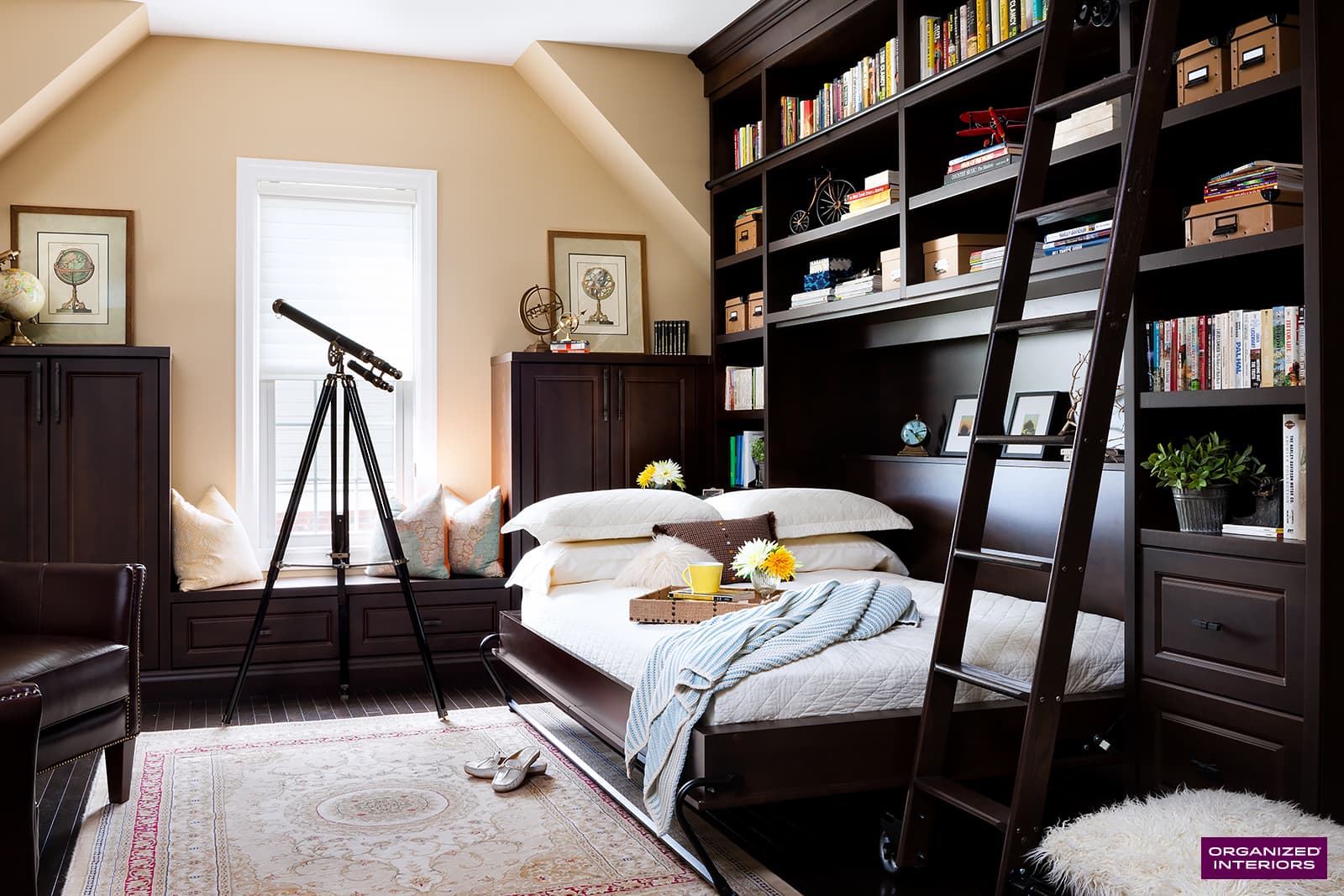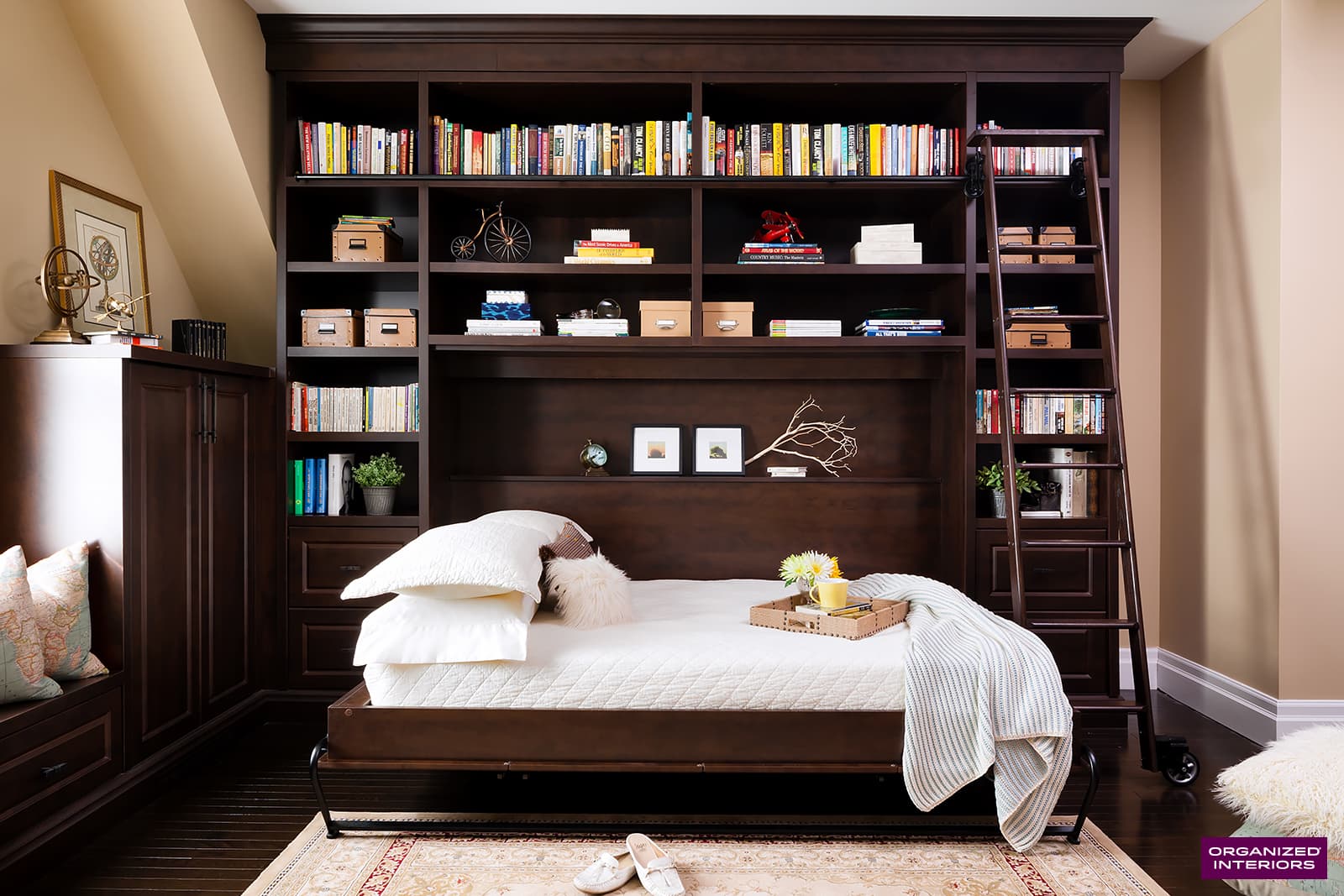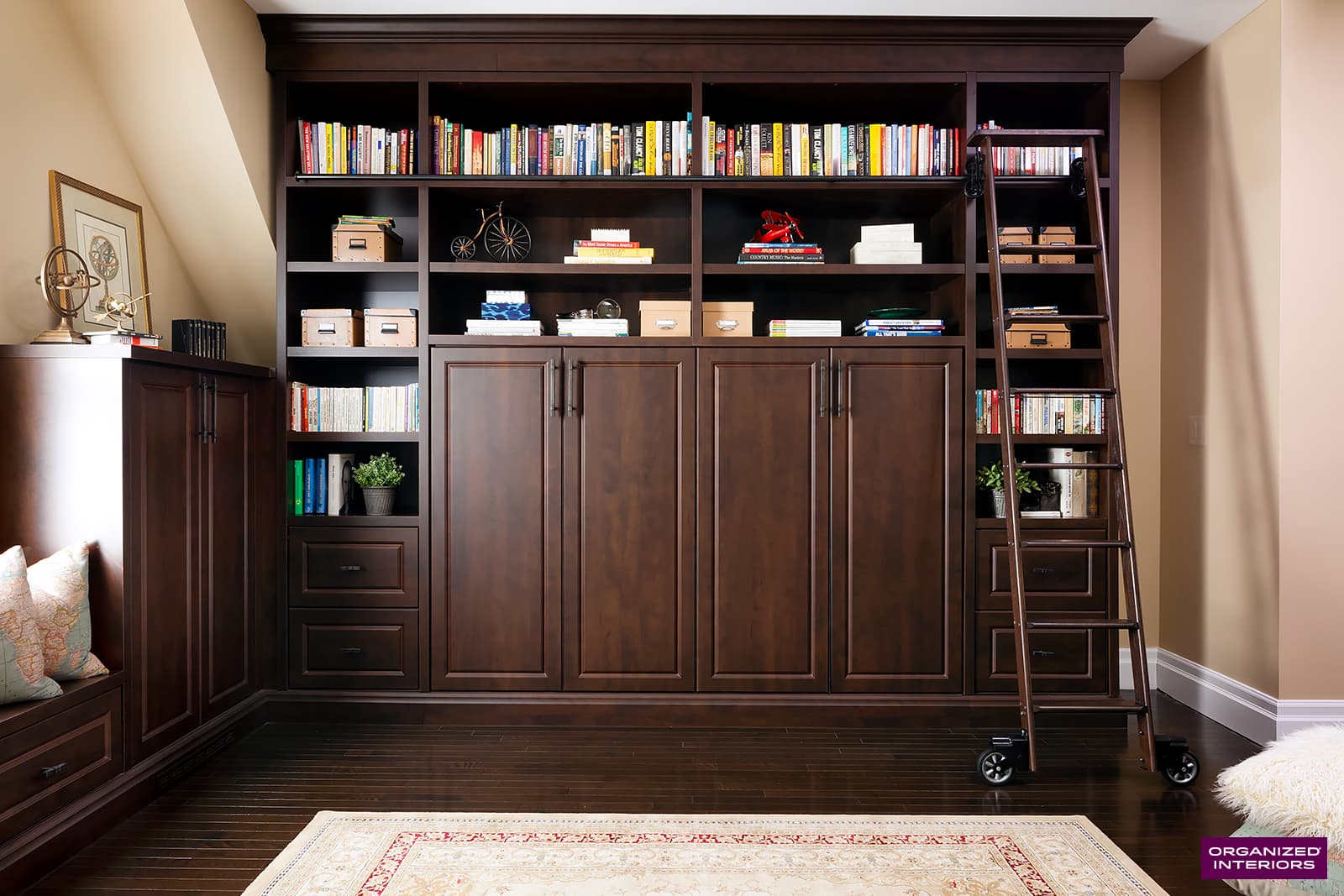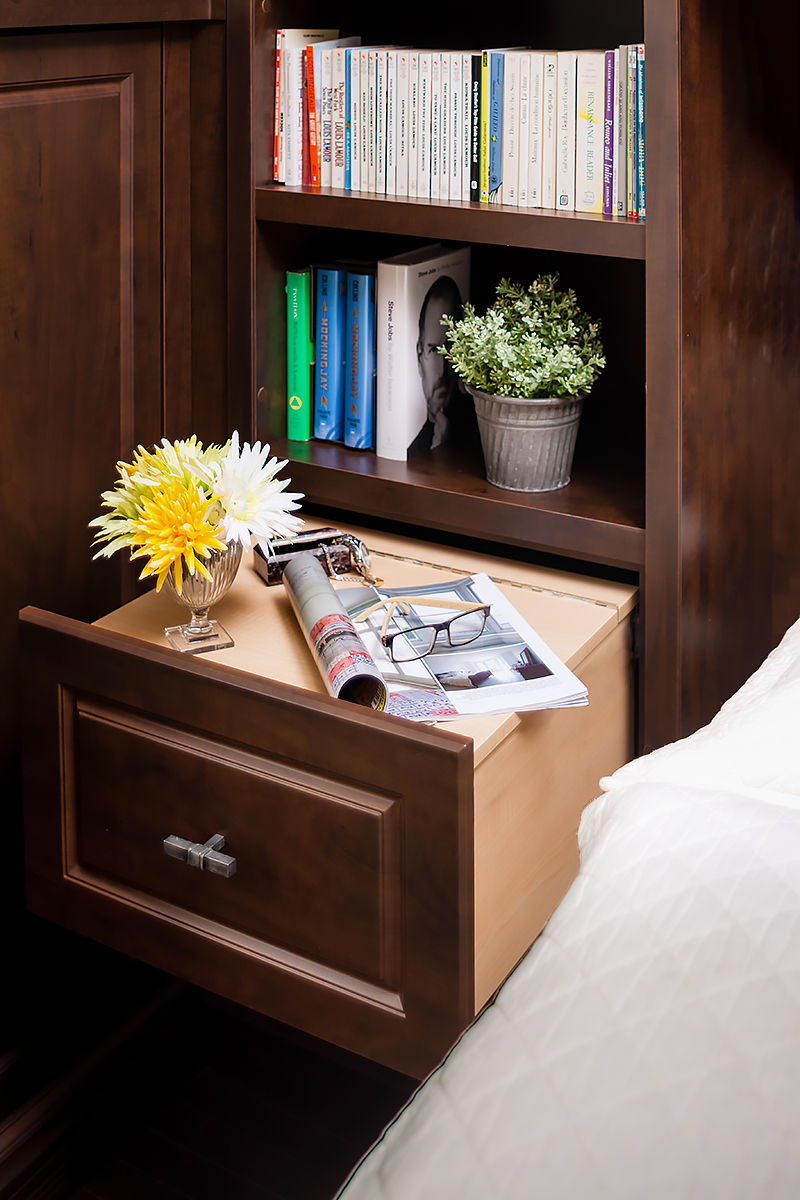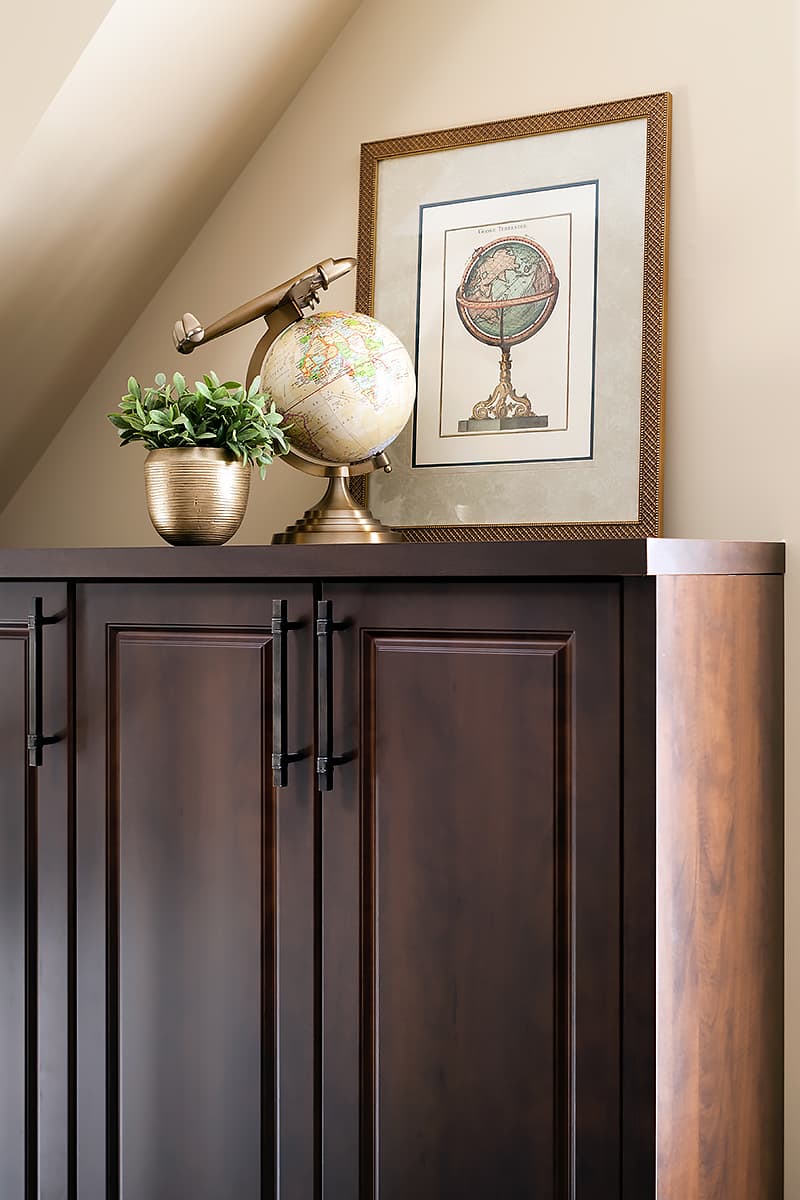 "Love what they did! From the first phone call to the install, this company was amazing. Brian the installer was knowledgeable and polite. Totally recommend this company!"

Julie Thurgood
"I highly recommend Organized Interiors for the quality of their product and their prompt scheduling for delivery and installation."

Andre Jubinville
"We went to Organized Interiors to have custom cabinets/closet desk combo designed and installed for us. Met our expectations 100%. The cabinets are gorgeous. Would use them again."
A. Daniels
"I can't say enough about the company. Outstanding customer service and a wonderful final product in less than two weeks. I will recommend to anyone who needs this type of work done."

Steve Kee
"Professional and exceptional right from the design phase to the finished product! I now have tons of space and storage in my condo and I love it!"
Linda Smith