Your home should be a personal sanctuary, a place where you can go to relax and feel content.
Too much clutter, however, can make you feel stressed or uncomfortable.
If you're struggling to stay organized and keep your home in order, custom cabinetry and closets offer many advantages that make them a smart buy.
Here are five advantages to choosing custom closets and cabinetry.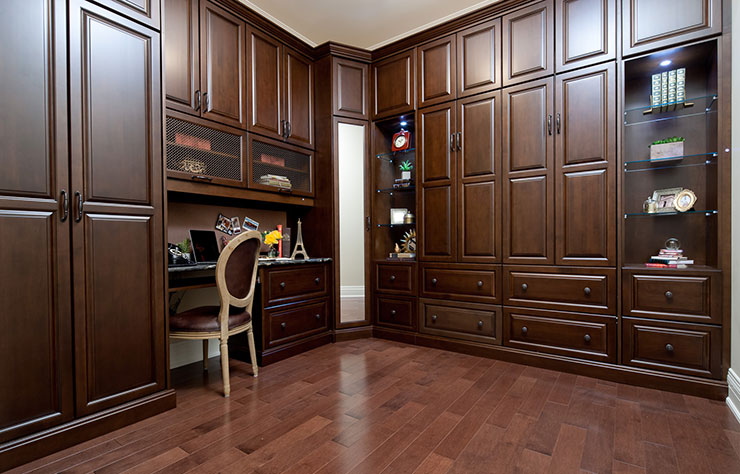 1. Custom closets maximize the space you have
Every home is different, which is why it's hard to find storage solutions that work with your room instead of against it.
At Organized Interiors, we take your room's layout into consideration to design custom cabinetry that provides the amount of storage you need without taking up unnecessary space.
2. You can save space with dual-purpose solutions
If you live in a studio apartment or have an open floor plan, custom shelving units can be used to divide areas such as the living room and dining room, creating separate spaces.
They act as a "wall" while providing useful storage space.
3. Custom cabinetry utilizes wall space more effectively
The more wall space you use to store clothes, books and other personal items, the bigger the room will appear.
If you have a bare wall, use it to build a storage shelf, cabinet or wall hooks, rather than taking up essential floor space.
4. Larger furniture or household items can easily be stowed away
Wouldn't it be nice if you could put away your bed after waking up in the morning? With a wall bed, you can!
You can also use storage solutions to hide trash cans, ironing boards, and hampers…the list goes on and on!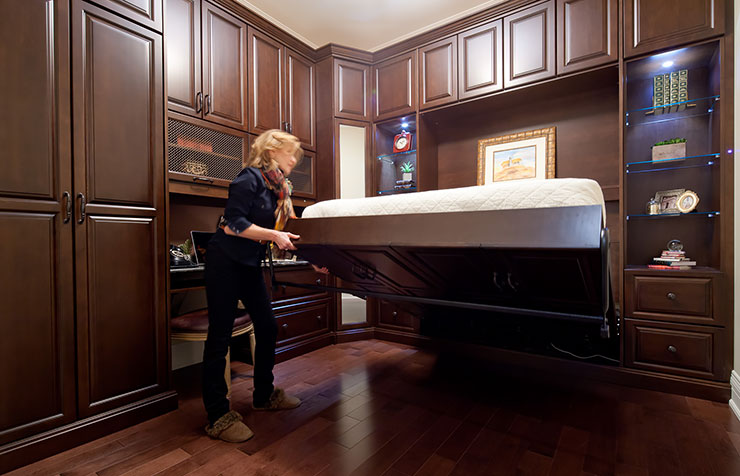 5. You can meet your unique storage needs
Every home is different and each homeowner has unique storage needs.
For example, you might need a larger walk-in closet to keep your bedroom organized, while someone else could use more drawers to hold her jewelry.
At Organized Interiors, we work with you to decide what needs to be stored and the best way to do so.
Smarter storage solutions
You don't need to hold a yard sale or donate clothes in order to downsize. You just need smarter storage solutions!
Request your free in-home design consultation with us to find out more about how our custom closets and cabinetry can benefit you and your home today.