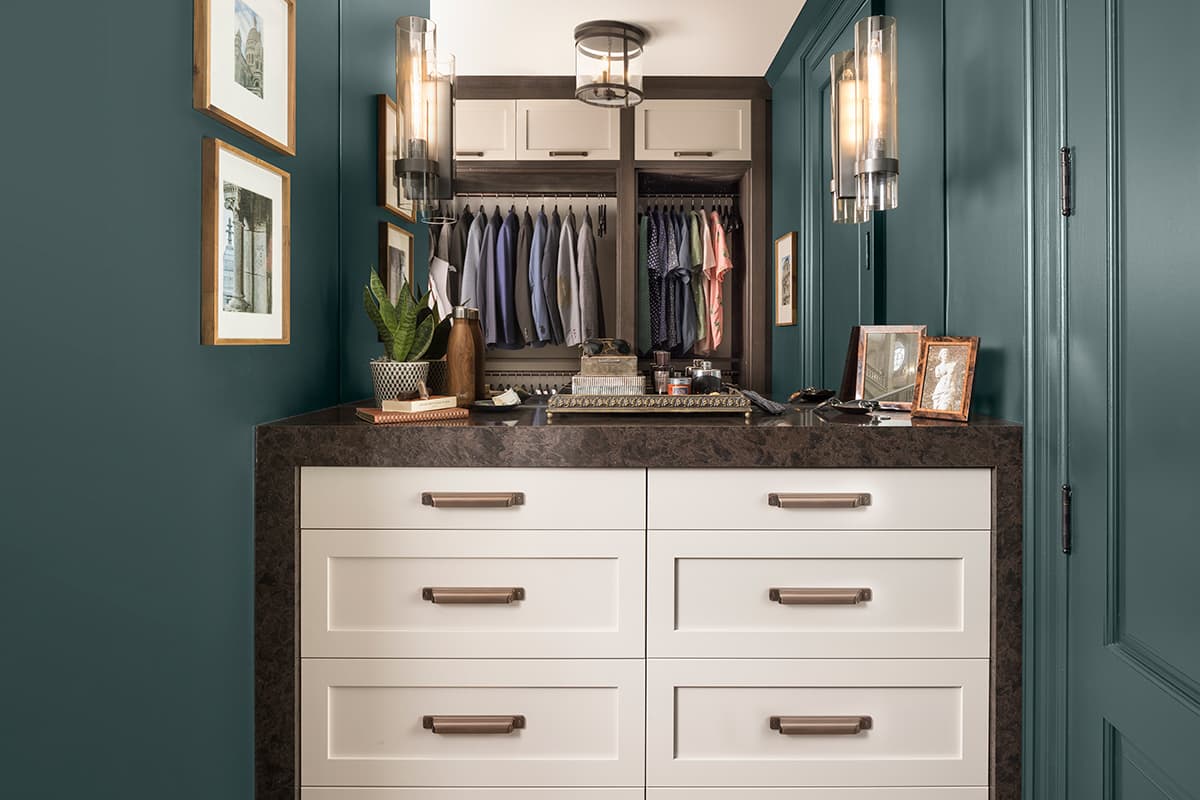 It's easy to make home organization mistakes that hinder our efforts to keep our living spaces tidy.
Using inferior storage systems and poor decluttering methods are two examples of common home organization mistakes.
Many of us struggle to find enough time to organize and clean. That can lead to corner-cutting just to feel like we're doing the bare minimum to keep our homes livable and functional.
Unfortunately, not keeping up with the amount of work it takes to maintain a tidy house or condo only makes home organization problems get progressively worse. That makes the thought of dealing with a major decluttering and organizing project feel daunting and overwhelming.
Another reason some of us are organizationally challenged is that we simply aren't aware of the best home organization tips and methods to use.
If maintaining an orderly home feels like a constant battle for you, find out how making some practical changes to the way you organize can be a big difference-maker.
4 benefits of better home organization
It can be difficult to get motivated to start any household chores and stay motivated enough to complete them. An occasional reminder about the great benefits of having a more organized home might help to inspire you.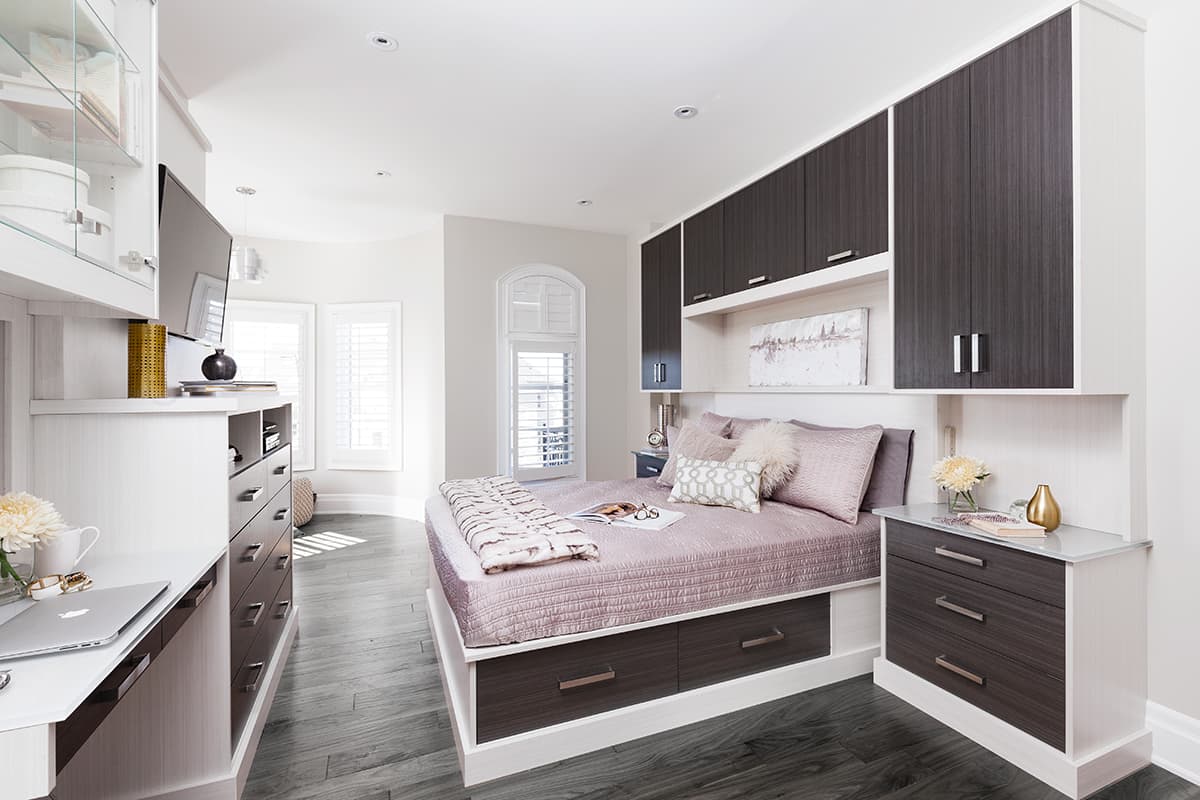 Here are some of the biggest benefits of better home organization:
It's better for our mental health: many studies have found that a disorganized home contributes to higher stress and anxiety levels. Too much clutter overtaxes our brains, which drains our energy and can impact our sleep quality. Relationships between family members may become more strained as well.
Taking more pride in our homes: a tidy living space is more aesthetically pleasing and makes us feel proud about the home we've created. Our homes are one of the greatest reflections of who we are. A well-organized home allows guests to stop by at any time without worrying that our living space isn't presentable.
We're more productive: it's easier to be more productive in an organized space with optimal functionality. Focussing on tasks becomes easier and we feel more relaxed and comfortable. That's extra important nowadays with so many of us working from home.
Less time gets wasted: better home organization reduces the amount of time we waste looking for lost or misplaced items. It also saves us from wasting money on replacement purchases. One survey found that the average search time for a misplaced item in the home is five minutes and twenty seconds.
Avoid making these home organization mistakes
By eliminating the following common home organization mistakes, you'll find it much easier to establish and maintain order in your home.
1. Not having a practical home organization plan
One of the biggest home organization mistakes is starting a clean-up project without clear goals and a solid plan. This often leads to:
inefficient work progress
unsatisfying results
frustration
burnout
Before getting started, take some time to define your decluttering and organizing goals and prioritize the areas of the home that need the most attention. Create a realistic timeline and break tasks into smaller, more manageable steps if necessary.
The smartest approach is to focus on completing one area or room at a time. Also, consider taking care of some smaller decluttering and organizing tasks before you dive into the bigger ones. That can include everything from clearing out a junk drawer to tidying up a home office desktop to making the bed.
A satisfying sense of accomplishment is an amazing motivator. Seeing a closet, countertop, or other area of your home that has just been tidied up can help fuel you to move on to the next part of your living space that needs attention.
2. Organizing before decluttering
Many people jump straight into organizing without taking the time to declutter first, which is counter-productive.
It's a common misconception that decluttering and organizing are the same thing. They're actually different processes that complement each other. Here are the differences between decluttering and organizing:
decluttering removes unnecessary items from a space
organizing is the process of putting items where they're supposed to be and establishing systems to keep spaces tidy
It doesn't make sense to organize and store things that we never use. That only makes it harder to keep a space organized. Decluttering weekly, monthly, or even a couple of times per year frees up valuable storage space for the things we use regularly.
3. Failing to use effective home organization systems
A surprisingly common home organization mistake is to rearrange where your belongings are stored instead of properly reorganizing them. This is one area where effective decluttering takes on greater importance. You can reorganize clutter all you want, but organized clutter is still just clutter.
It's essential to have effective organization methods or systems in place to keep things tidy with less effort. Without good organization systems, home spaces are guaranteed to become cluttered and disorganized faster.
One fundamental that works for any organizing purpose is to create designated homes for everything you own. This takes the guesswork out of deciding where items should be stored and encourages more consistent organizing habits. Some people find it useful to label a lot of their home storage spaces.
Another easy way to keep a home tidier is to set up simple organization systems that accommodate your daily routines and lifestyle. Here are a few examples:
keep your house and car keys in a designated spot like a wall key hook
use dividers to keep drawers tidier and eliminate those dreaded junk drawers
create an incoming mail drop zone near the front door along with a recycling bin
use laundry hampers to corral dirty clothes
4. Not investing in better storage and organization solutions
Using effective organizing systems like the examples above helps significantly. However, there's more anyone in pursuit of a tidy home can do to make it even easier to maintain order: invest in better storage and organization solutions.
That doesn't include buying a bunch of storage bins and containers. Many people make the mistake of storing too many of their belongings in storage bins. Although they are practical for some storage needs, bins tend to get used more to keep clutter out of sight and out of mind.
It's wiser to consider your specific storage needs and choose storage solutions that make better use of your space, while keeping items visible and accessible. Well-designed storage products work hand-in-hand with your organizing systems for better organizing efficiency.
Higher-quality storage and organization products also last longer, function more reliably, and look nicer than low-cost storage and organization products.
Home organization solution ideas
Custom closet systems are one home organization solution that are well worth the investment. Professionally-designed closet organizers maximize your wardrobe storage space. Convenient accessories like pullout racks and extra hanging rods can be incorporated into the design, too.
Here are some additional home organization solutions worth considering:
adding a mudroom to keep your front entryway tidier
adding a walk-in kitchen pantry
remodeling or adding a home office
update your bathroom's storage areas
give your laundry room a makeover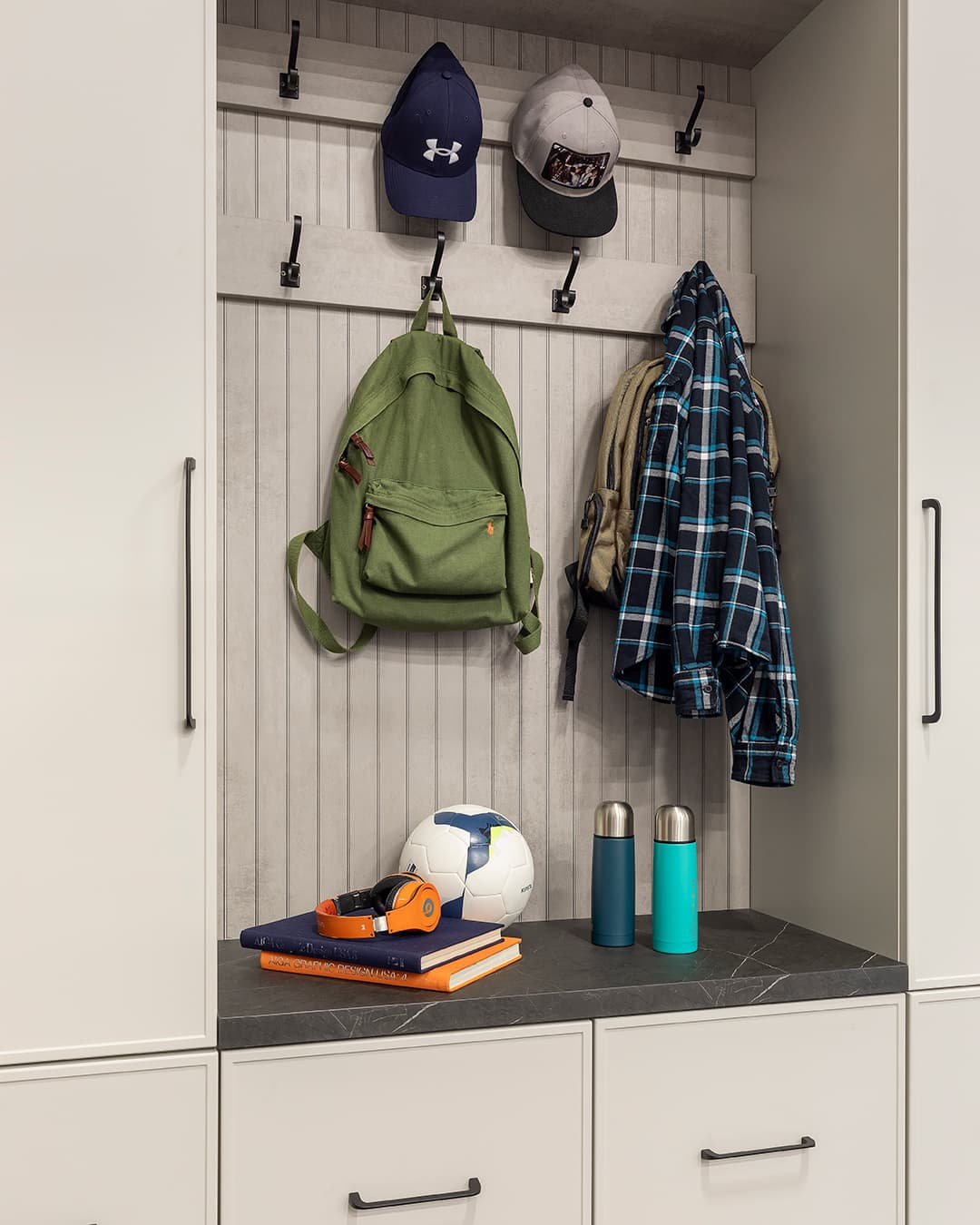 Make sure you declutter and reorganize before buying any new storage products. It's much harder to properly assess what your storage needs are until you've cleared out all of that space-hogging clutter!
5. Trying to do too much by ourselves
Home organization is a time-consuming, always-ongoing process. Trying to handle too much of the work alone simply isn't practical.
This only causes us to feel more stressed, fatigued, and perhaps even resentful of other family members who aren't pulling their weight to keep the home tidy and functional. It's a tricky thing to navigate, too, because everyone has different organizational standards.
The best strategy is to delegate decluttering and organizing tasks among family members. Try to maintain a regular home organizing and cleaning schedule.
Good communication is a key part of the organizing process in any home with more than one dweller.
A family member may have a different attachment to a belonging than you're aware of. That can cause issues when you clean up after them and their belongings get stashed away or thrown out, so keep the lines of communication open to maintain peace in the home.
6. Being handcuffed by obligation and sentimentality
Homes tend to have more clutter than they should because we sometimes let feelings of obligation and sentimentality cloud our judgement when it's time to declutter.
How many times have you been reluctant to get rid of something that was given to you as a gift? We also feel obligated to keep more expensive things, even if we rarely or never use them.
Guilt is another negative feeling that holds us back from clearing out some of the clutter from our lives (like holding onto clothes we bought and never wore).
Sentimentality is another major reason we don't have more free space in our homes. Things we rarely, if ever, use or take the time to appreciate often hold too much emotional power over us and end up collecting dust.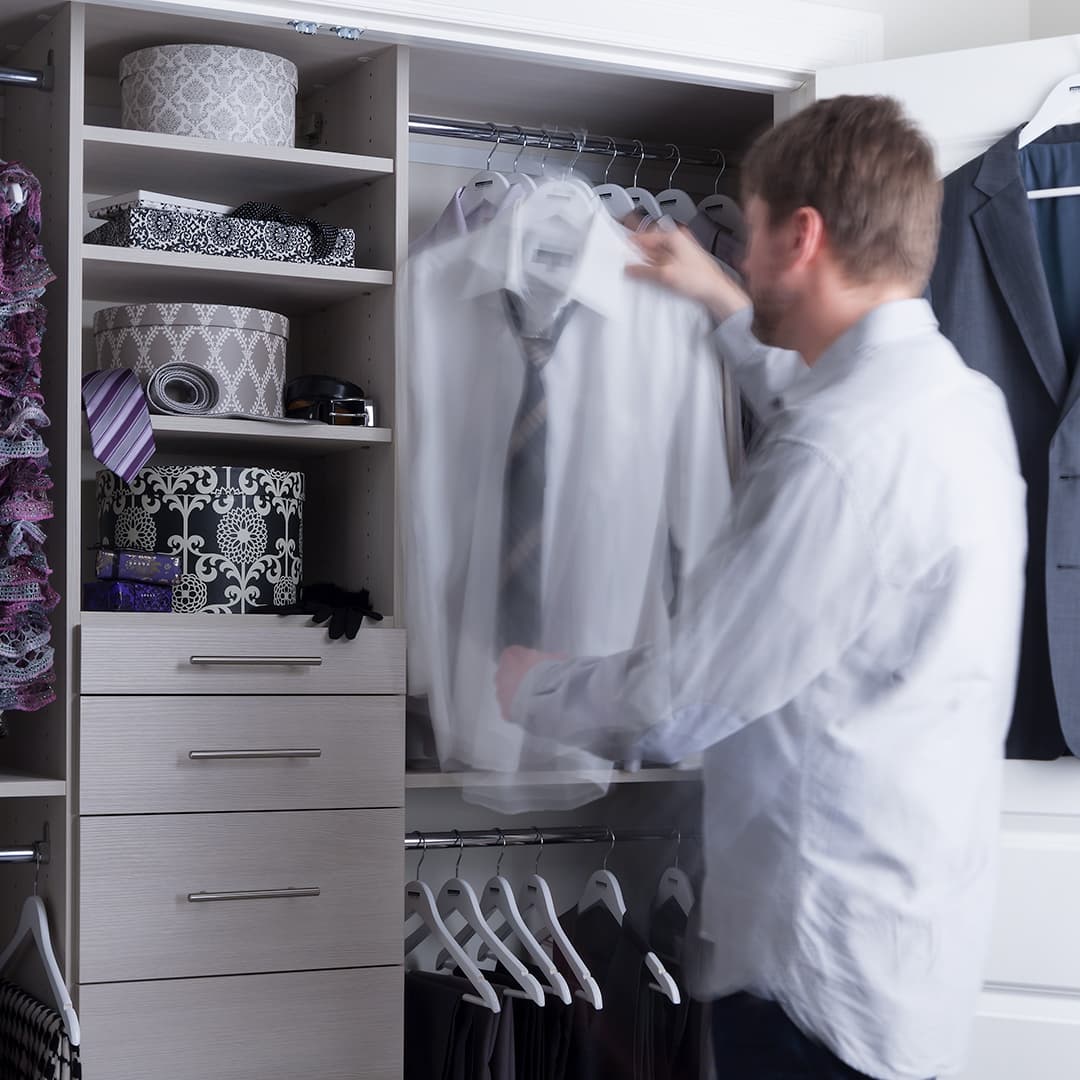 Also, try not to get caught up in too much of the "I might use it one day" mindset for things you never use. In some cases, such forward-thinking might pay off, but this is usually the exception, not the norm.
Home organizing guru Marie Kondo's "does it spark joy?" philosophy works for some people when they're decluttering and reorganizing. Whichever criteria you use, just try to be selective and practical about the items you choose to share space with in your home.
7. Paying to store stuff we never use
Another home organization mistake a surprising number of people make is to deal with their clutter problem by simply moving most of it to a self-storage unit. A Self-Storage Association survey found that 9% of American homeowners rent storage space, even though 65% of them have a garage.
A newer variation of the remote storage concept is on-demand/pick-up storage services. They'll pick up your extra belongings, store them at their warehouse, and bring specific items back to you (for a fee, of course) when they're eventually needed.
Using self-storage companies never turns out to be a practical long-term home organization solution. They should only be used if you're dealing with a major life event like a divorce, a death in the family, or a move and need to store some things on a short-term basis.
All of that stuff is never really "out of sight, out of mind", either. The monthly or yearly storage bills you'll be paying will make sure you're regularly reminded that those remotely stored belongings will eventually need to be dealt with.
On a related note, another misplaced use of home storage is sacrificing your garage to store junk instead of the things it was invented to store – your vehicles. A remodeled garage can create a lot more room for home storage and leave you with valuable indoor parking space. Contact Garage Living to learn more about how they can transform your garage.
8. Not getting rid of things after decluttering
Decluttering and organizing are cathartic processes that are good for our mental health because they help us regain control of our living spaces.
However, you won't experience the full reward for the hard work you've put in until all of those boxes and bins of items that are being donated, given away, thrown out, or sold are finally removed from your home.
Allowing these things to continue occupying space in the home negates the positive impact of decluttering. Once they are finally gone, it opens up space (literally) for new possibilities in your home. You can upgrade some areas to create more space for:
• entertaining
• hobbies
• enjoying entertainment
• lounging
• remote working
If you don't have much free time to drop off items you want to donate, call the charity or thrift store you have in mind. They may be able to save you a car trip by picking your things up.
9. Not decluttering and organizing regularly
Decluttering and organizing are not one-time events you can take care of when a new year begins or in the spring. They're always-ongoing processes that prevent clutter from accumulating.
In today's fast-paced world, it's all-too-easy to neglect the regular maintenance that is required to keep our homes organized and functioning smoothly.
According to HuffPost.com, studies have found that "people are significantly more likely to litter in already-messy environments than they are in clean environments. The same theory applies to the home as well – when you have a clean, relaxing space, you'll want to keep it that way."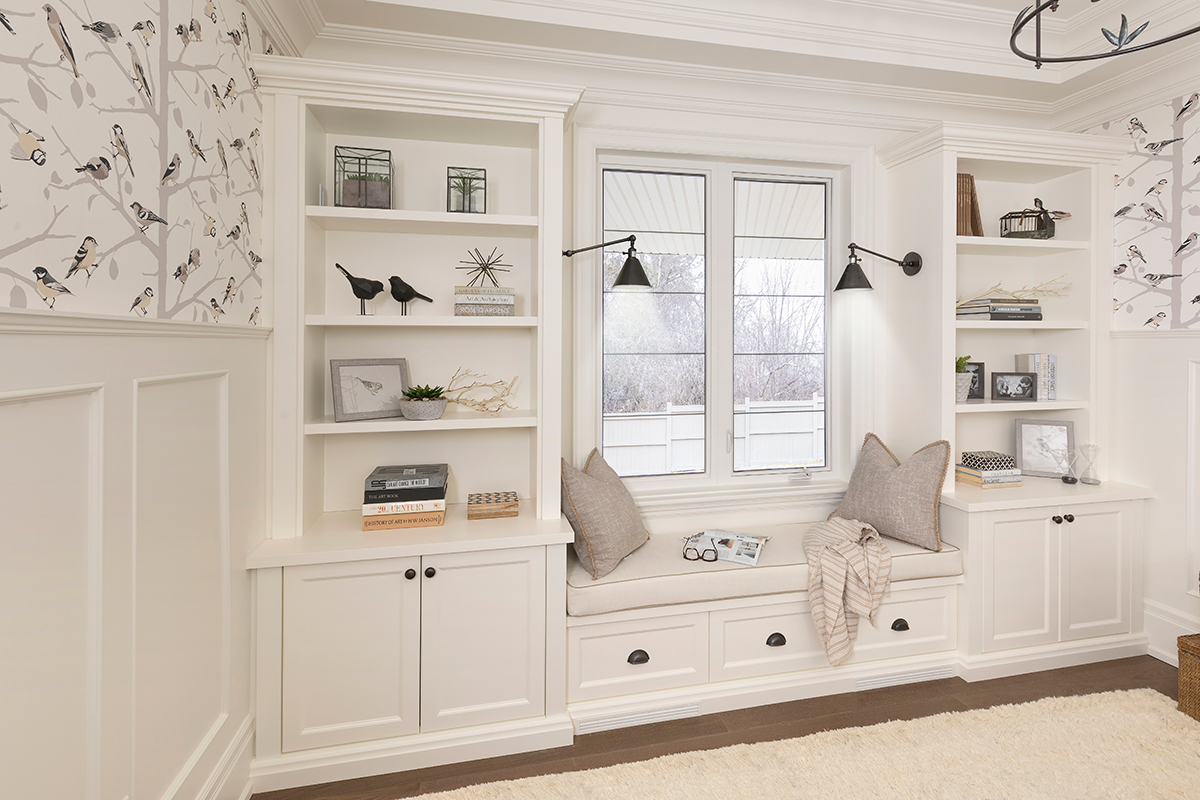 Make it a habit to devote a few minutes each day for quick organization touch-ups and maintenance. Try to dedicate a specific day once a week for some more thorough organizing and cleaning. And follow these three organizing best practices:
return items to their proper places
occasionally assess how efficiently your storage systems are working
declutter periodically to prevent the buildup of unnecessary items
One more overlooked benefit of having an organized, clutter-free home is that it makes it easier to clean and you can be more thorough while cleaning. You won't need to spend as much time moving things to vacuum and dust around and underneath them.
Invest in reliable home organization solutions
By recognizing and sidestepping these common home organization mistakes, you should be well on your way to creating a more orderly living space.
Organized Interiors has home organization solutions that can transform your living space into a clutter-free, more functional environment that improves your quality of life.
Our custom cabinetry offers hundreds of attractive finishes to choose from. Wood texture, high gloss, and matte styles are available so you can personalize and stylize the look of your storage and organization systems.
Schedule a free design consultation with us today.
Please share this post if you found it useful.
See also: