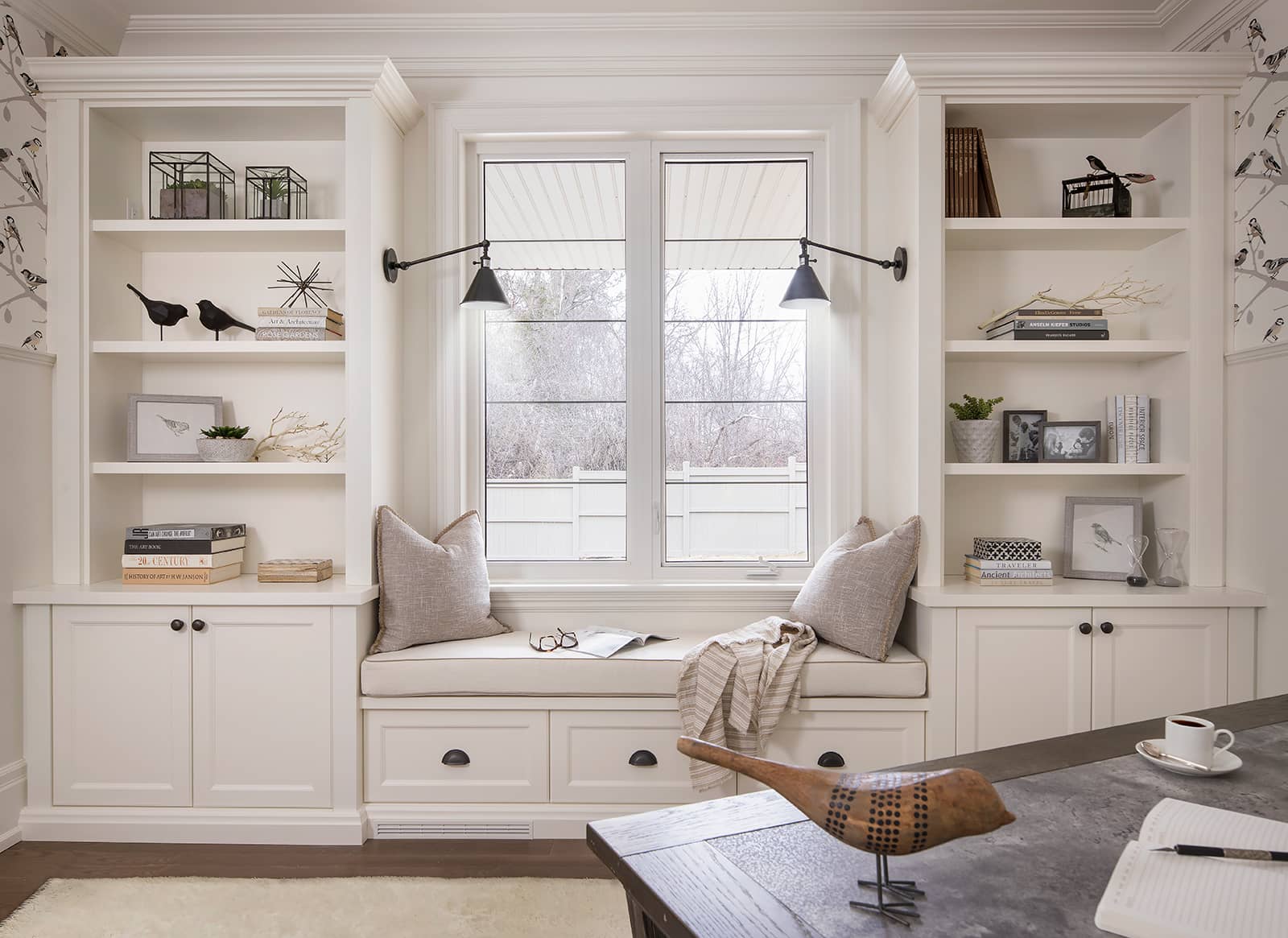 Sitting in front of a window, and just gazing out, is one of the simple pleasures of life.
From the warmth of your own home, you can curl up, no matter the weather, and watch a blizzard blow its fury across a bare field, or stare up at the night sky and wait for that first star to appear so that you can make the ultimate wish.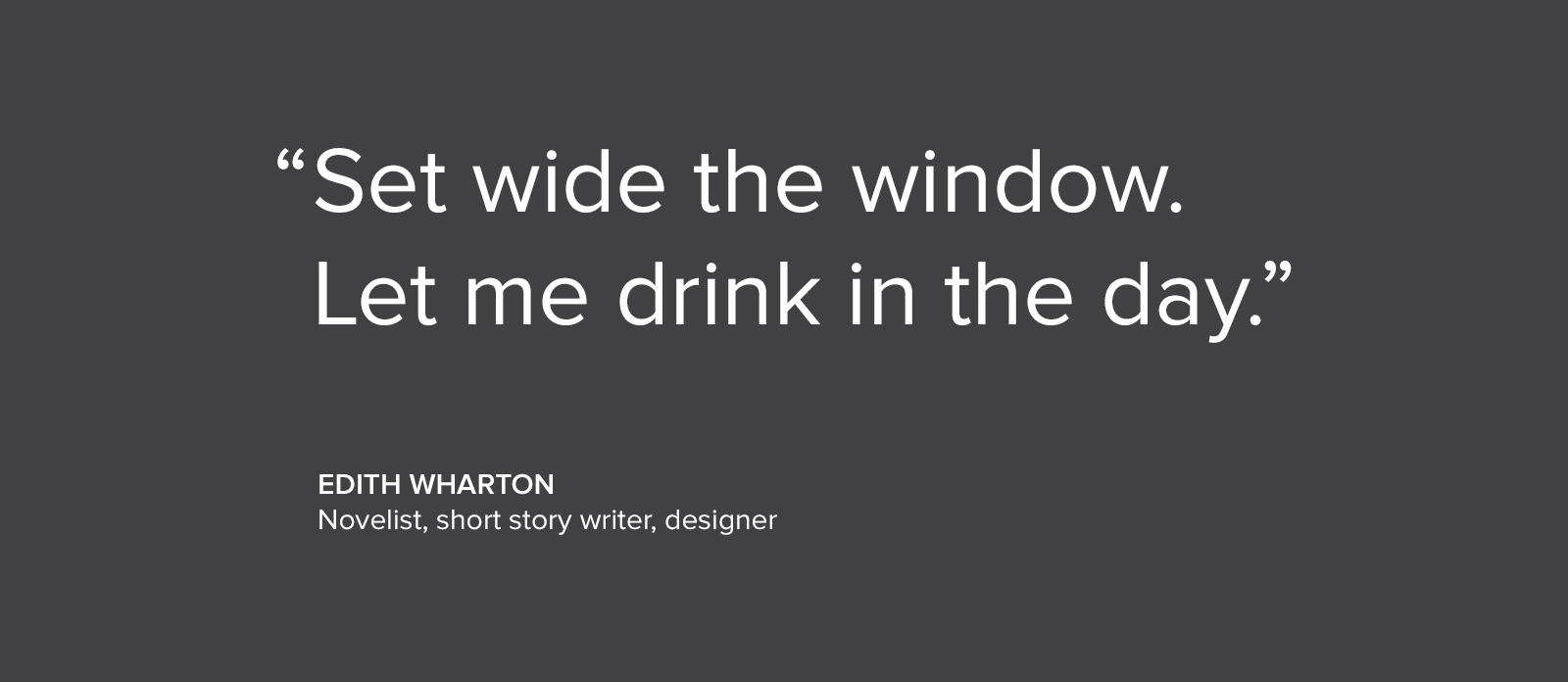 Open the window and listen – just listen – to the morning songbird, to the patter of rain on the roof below, or to the soft rustling of the leaves from a gentle breeze. Not only are your senses stirred, but it might just be the perfect form of meditation.
Add a book to this cozy scenario and you have the picture-perfect setting for fanciful musings and distracting reflections. British author J. K. Rowling said, "I do believe something very magical can happen when you read a good book."
The coveted window seat
At your favorite restaurant, you request a table by the window. If traveling on a train, plane, or bus and seeking solitude, the window seat allows passengers to escape into daydreams and creative imaginings.
If your pets could talk, they'd tell you that they'd prefer a comfortable perch in front of a window so that they could look out and wait for you to come home.
Health benefits
As home designs evolve, we want more glass so that our homes are bathed in natural light. We absorb vitamin D, which is important for normal growth and improved resistance to some diseases. If we don't get enough, supplements might be required. Researchers have also found that a vitamin D deficiency was more common in those who were experiencing anxiety and depression.
Vitamins aside, sunshine is a natural mood enhancer. We can all relate to this. When the sun is shining, we naturally feel better. Sunlight helps to boost a chemical in our brain called serotonin, which can ignite our energy level, and help to keep us calm, positive, and focused. During the winter, when days are shorter, many people suffer from seasonal affective disorder (SAD), and doctors will often treat low levels of serotonin with natural or artificial light.
As mentioned, sitting in front of a window is a wonderful form of meditation. A popular mindfulness exercise engages all of your senses. While looking out, focus on five things that you can see. Then listen for four things that you can hear, followed by three things that you can smell, two things that you can taste, and one thing that you can feel.
Step through the wardrobe
Window seats conjure up a romanticized ambiance. Every child, if given a choice, would want a window seat in their room. Like a fort, it's their own private space where they can retreat to their make-believe nirvana.
If listing your house to sell, window seats capture everyone's imagination. They are always considered a sought-after feature, not only for the seating but for the extra storage space and books shelves that are so often part of the overall design.
At Organized Interiors, we have a real soft spot for designing window seats. The possibilities are endless.
Taking in custom considerations, we can transform what would often be labeled as dead space, and turn it into an enchanted sanctuary and feature wall.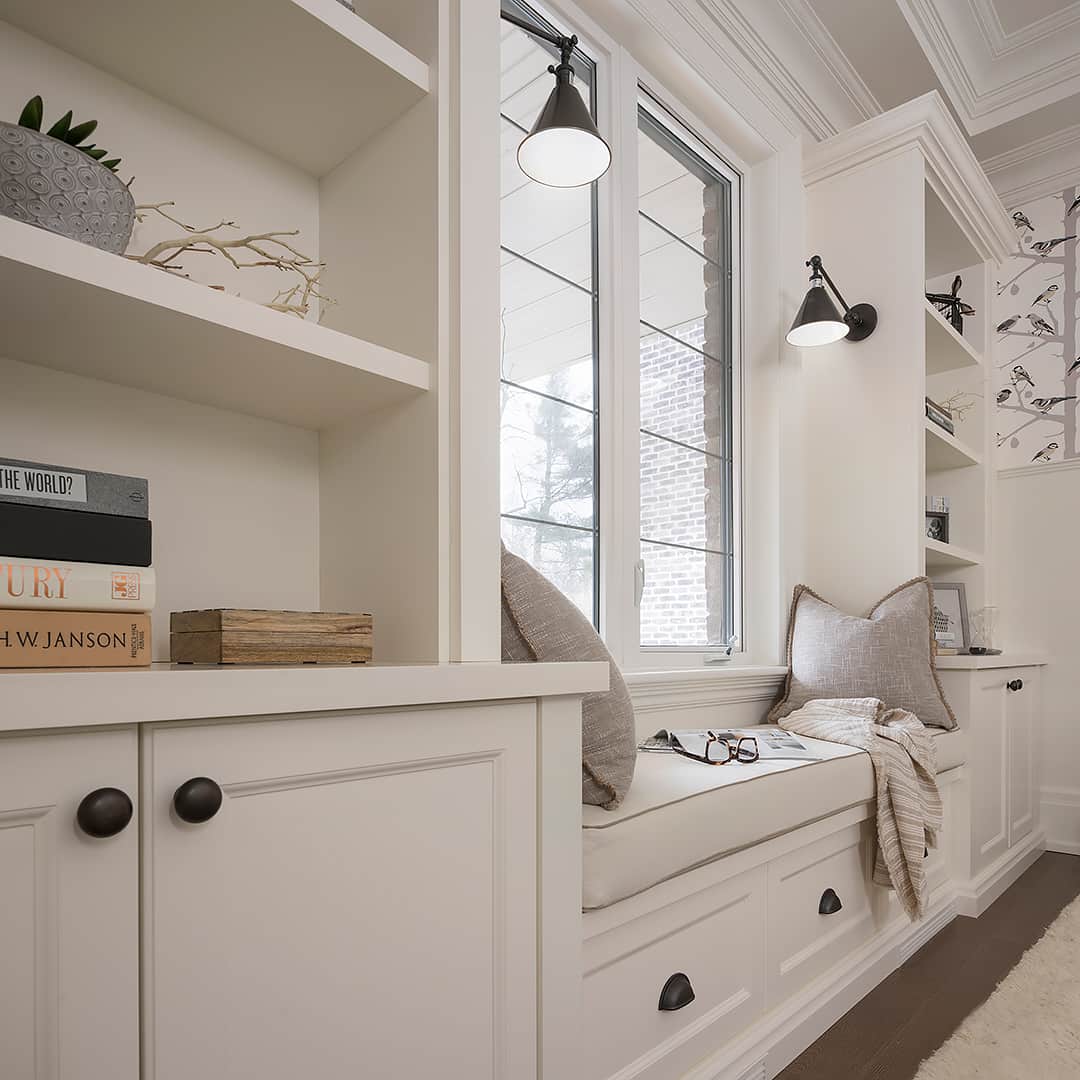 11 window seat benefits
Here are some great reasons for installing a window seat in your home.
Extra seating
If space is at a premium, a window seat can add a delightful chair alternative.
More storage
The space below any window seat can be multifunctional and provide precious storage. In order to avoid lifting the seat/lid, especially if you added upholstered items, consider drawers.
Transform a space
From functional to fashionable, a window seat makes use of unused space.
Not just for windows
A built-in seat can be added in a variety of locations, especially if space is at a premium. Consider installing one at the top of the stairs, on a landing, or in a passageway. These nooks and crannies are delightful alternatives.
Take it to the next level
From traditional to contemporary, window seats can be added to bathrooms, great rooms, and home offices. Because they are built-in, they are incorporated into the room and don't overwhelm a space like a large piece of furniture might.
A getaway for guests
If the space is conducive, the window seat could be designed like a day bed. Adorned with lots of throws and pillows, it's a reading retreat during the day, and a guest bed at night.
Rest and relaxation
Ultimately, a window seat is a go-to escape for respite and contemplation. Make it your own with all your favourite things close at hand.
A framed snapshot
A slice of life is captured outside your window. A window seat compels you to pause and absorb what's right in front of you.
On the flip side
The right window, the right lighting, and the right position can bring the outside, in.
Window highlights
Furniture positioning can block a window. With a well-thought-out arrangement, a window seat can open up the interior space and offer additional seating.
A room without a view
If you're positioning a built-in seat in an area without a window, consider the addition of lighting, wall finishes, and a contrast of textures for your personally inspired oasis.

Have a seat and talk to us
There really aren't any downsides to installing a window seat or added storage. With the right design, it becomes an integrated part of any space.
If you are considering a window seat, talk to us. Schedule a free design consultation today. Organized Interiors can transform any living space to adapt to your specific requirements.
Please share this post if you found it useful.