Warmer spring weather should be just around the corner, luring us out of our houses to enjoy the outdoors.
Before you turn your attention outward, tackle those spring cleaning chores like a pro.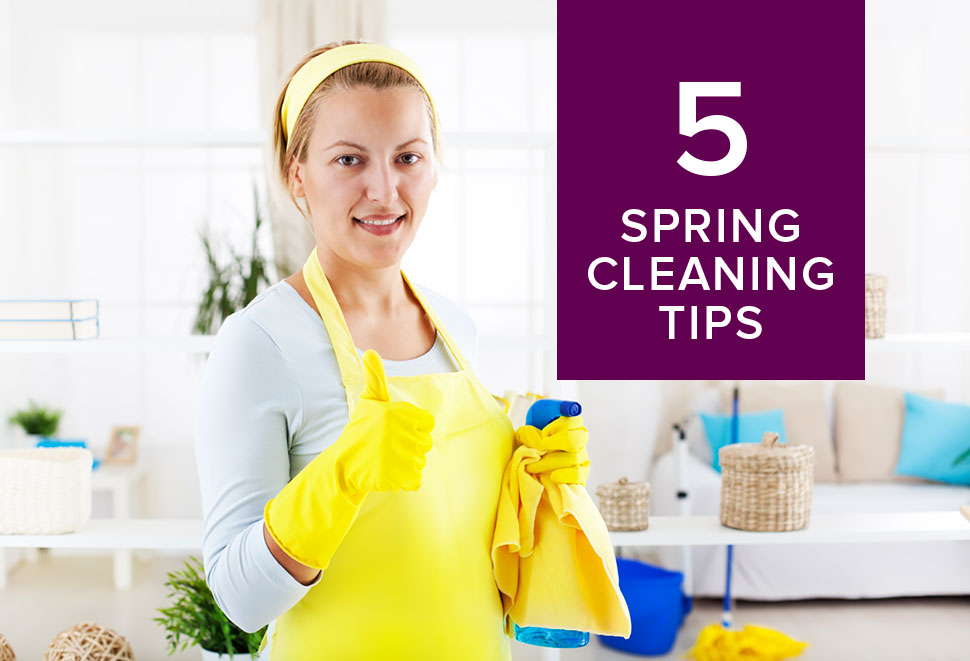 Start at the top
Look up at the ceiling, especially in the corners. You may have a few cobwebs that need to be removed.
Use the gentle bristle brush attachment on your vacuum hose, or wipe a soft cloth over the webs to detach from the ceiling and walls.
Include a swipe along any molding, careful not to scratch or smear the surface. If necessary, use a grease cutting spray and damp cloth to clean molding.
Dust and wash every surface
If you don't have the latest dusting gadgets, throw an old sports sock over your hand and spray it with dusting spray. Run your hand over every surface including counters and shelves and harder-to-reach surfaces.
You might dust your bookshelf regularly but spring is the perfect time to remove all of the books to clean the entire shelf.
Most dust magnets like vases or figurines and light fixtures can be cleaned, too, as they tend to get grimy over time.
Tackle the carpets and upholstery
Your carpets and rugs have to withstand a lot of foot traffic (and possibly some spills as well). Furniture upholstery can also get dirty over the year, which means typical vacuuming is not enough.
To ensure your fabrics are fresh and clean this spring, shampoo carpet and wash furniture with an upholstery cleaner or hire professional cleaners.
Sort, clean and purge
Your winter wardrobe should be cleaned before it's stored. Take the time to sort through and separate items you never wore, from what you will wear again. Put a "donate" pile into an oversized, see-through bag and "dry clean only" pile into another one.
Trade out with your spring wardrobe, and repeat the same process. Ask yourself if you wore the item the previous season. If the answer is, "no" consider donating the item.
Go through each room and sort through accessories and accumulated belongings with the same process. Some accessories may work better in a different room, find a home for items you wish to keep.
Once you've finished sorting, get those bags to the proper destination. Don't leave them by the door, in the garage or your vehicle, take them yourself so you can enjoy the satisfaction that comes with completing these tasks.
Reward yourself!
Once you've finished deep cleaning and organizing your home, why not complete your project with a small reward.
No, not chocolate. A great way to welcome the new season and freshen up your home's look is with fresh flowers.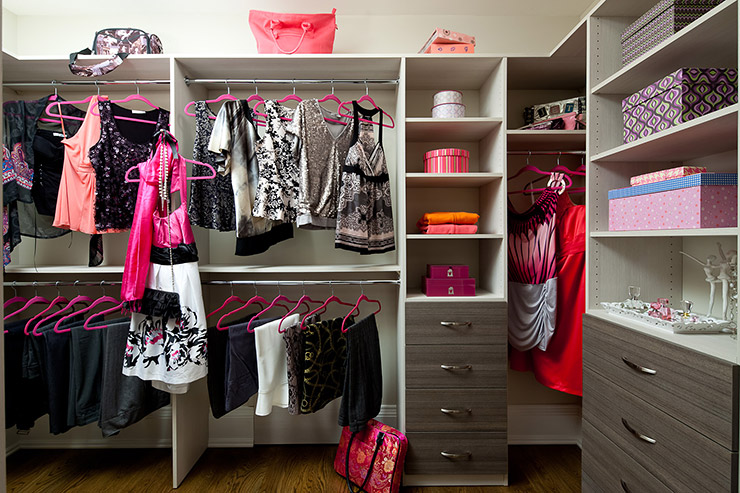 On the other hand, if your closets and cabinetry aren't helping you keep a room clutter-free, consider a better reward by upgrading to a custom closet solution.
Talk to one of our design consultants to learn more about our home organization solutions.
You can visit our showroom or book a free in-home design consultation. Until then, get started with these spring cleaning tips.