At Organized Interiors, we are in the business of making your life easier. There is nothing worse than rushing in the morning, but this is a reality many people face everyday. If you want to get the most out of your time in the early hours of the day, there are a number of tips to consider. We would like to take a moment to remind our clients that installing new cabinets and closet organizers is more than just for function and aesthetics.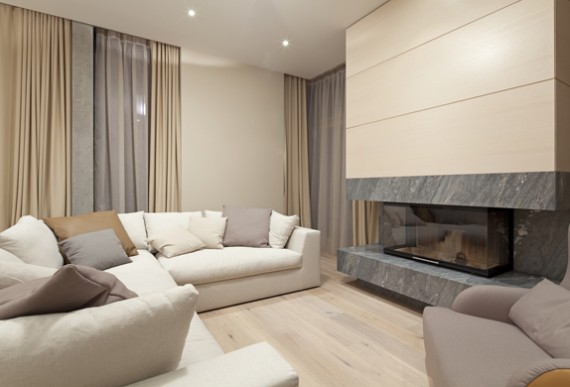 Chances are, you probably haven't thought about how much time you waste every day. Small things like searching for an outfit or struggling to find a tie or pair of shoes can easily be avoided. Consider the fact that on average, most people spend an extra 5-10 minutes a day on these kinds of pointless tasks. While this may seem small, this equates to roughly 30-60 hours a year. Wouldn't it be nice to spend this time sleeping or relaxing? With that in mind, here are some great ways to relieve stress and stay positive, because we all know getting a bad start is never a good thing. Feel free to thank us later!
Tips to wake up happy and be more productive
Get organized — studies have found that people who are more organized tend to be happier than those of us who live cluttered lifestyles. It is important to note that organization is a mindset that requires a comprehensive effort. This means you should not only aim to clean up the physical space where you live, but also to keep your priorities in order. Also, it will help not to think of the two as separate and distinct; as experts in the field of interior design and organization, we have found that clean rooms can have a powerful impact motivationally on people. Making a list of your daily agenda will give you a direct plan of attack; cross errands off as you go, and you'll likely notice a marked improvement in your overall productivity.
Have a dedicated closet space — having a place to get dressed in the morning is a must-have to live clutter-free. We recommend keeping apparel separate with storage racks. As well, bench seating will allow you to quickly dress and change outfits.
Get quality sleep — getting your 8 hours is very important. However, there is a stark difference between a night of tossing and turning vs. one where you can rest in comfort. Thus, buy a good bed and eliminate unnecessary distractions in your room. If you have a TV, make sure to stop watching it at least an hour before you go to sleep. This will help you unwind and get some good old fashioned shut eye.
Let the light in — to get that extra boost you need to wake up and be alert, consider opening the blinds or curtains on your bedroom windows. Sunlight has a natural effect on the human body, so use this to your advantage.
Play relaxing music — instead of setting an annoying alarm clock to go off (which may make you want to hit the snooze button over and over), play some classical or meditation tunes. Trust us, it will help!