It's always a moderate shock when you realize the holidays are just around the corner and so are visiting family and friends! There never seems to be enough time to get ready for visitors but this is the perfect time of year to commit to turning your house into a welcoming home your guests will love and you'll enjoy long after your guests have gone.
Here are some quick tips to help you prepare for this festive but busy time of year!
1. Use Wall Beds for Guests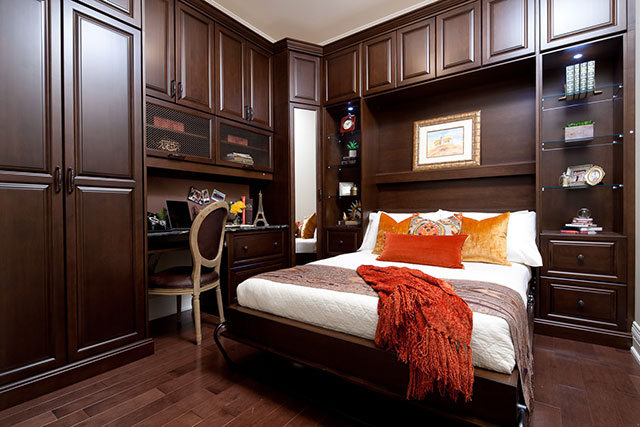 Space-saving wall beds are a great solution for occasional, short-term visitors at any time of year. Designed to appear like a furniture piece or custom cabinetry when not in use, they take up very little floor space and convert easily to a comfortable bed for your guests in a moments notice. Wall beds are tidy and can make use of an empty wall anywhere in the house.
2. Replace Old Chairs
Give a fresh, modern look to an outdated dining room table with a set of new upholstered dining chairs. Replacing old wood chairs with comfortable upholster ones will instantly transform the look and feel of the room. Choose durable, longwearing, and easy-to-clean leather or polyester upholstery fabrics for chair covers.
3. Create a New Closet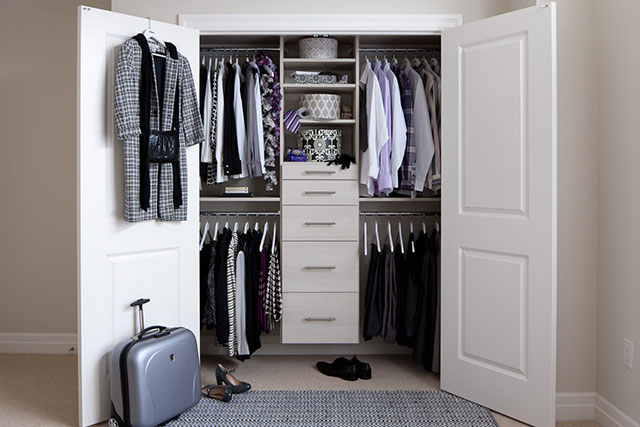 When winter arrives we never seem to have enough closet space for the family's bulky over coats and boots let alone our guest's. Consider adding a new custom closet in an unused corner with lots of organizational fittings to accommodate the overflow of winter wear.
4. Add a Storage Bench
Add a storage bench in the front foyer. With guests coming in and out of your home over the holidays the addition of a bench in the front foyer will come in handy for putting on boots. Drop your parcels, hats or gloves inside the bench as well. It will also keep the area tidy offering a place to store hats and gloves.
5. Use Tray Tables
At this time of year food and drink are a big part of the holiday festivities so portable table surfaces will add convenience. Small tray or drinks tables are inexpensive and easy to move about the house depending on where the party ends up. Leather poufs or ottomans can double-duty for seating or serving.
6. Organize Your Closet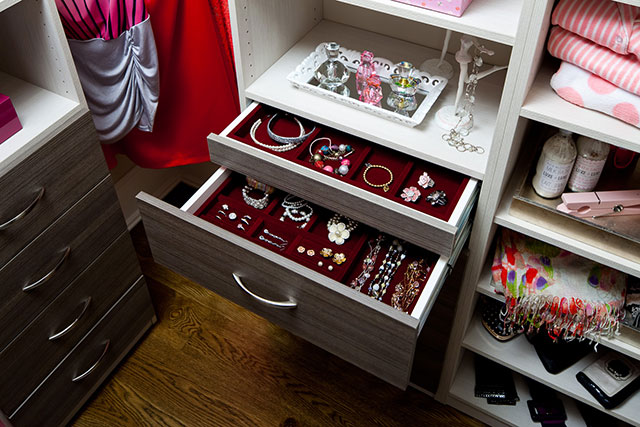 It may seem a task low on the to-do list at this busy time of year, but being able to quickly pull an outfit together for holiday parties and entertaining can be time well spent. Adding closet accessories like an outfit display rod and jewellery storage drawers can save you time and minimize the stress of getting ready.
7. Add Mirrors Everywhere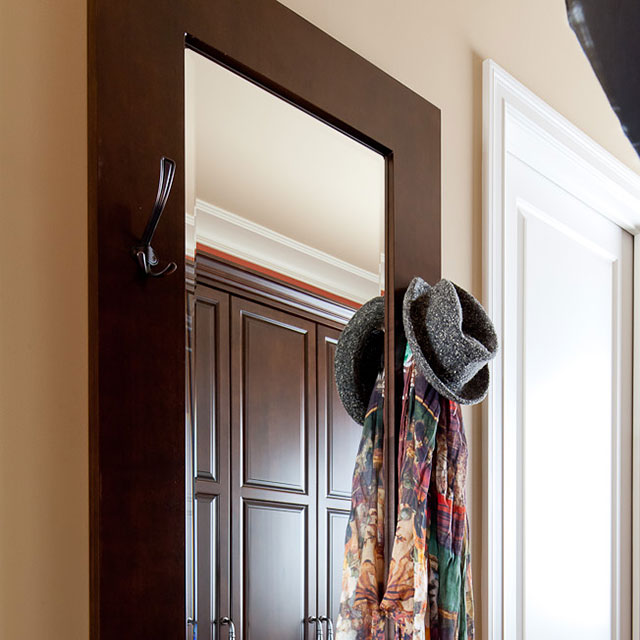 At this time of year reflecting candle and other decorative light will add a magical ambiance and sparkle to any space. Group mirrors on a wall in a mix of shapes and sizes to create a shiny, eye-catching wall display. Repurpose framed mirrors as decorative trays and top with candles or bar ware. Lets not forget an entrance mirror to reflect your holiday style.