Where you do your laundry directly affects what you think of the task. Can we love doing laundry? Maybe.
Chances are better if we have an easily accessible, organized and visually appealing space to do the task. Today we have more choices than ever so here are the ups and downs of where to put a laundry room in your home.
The mudroom/laundry room combo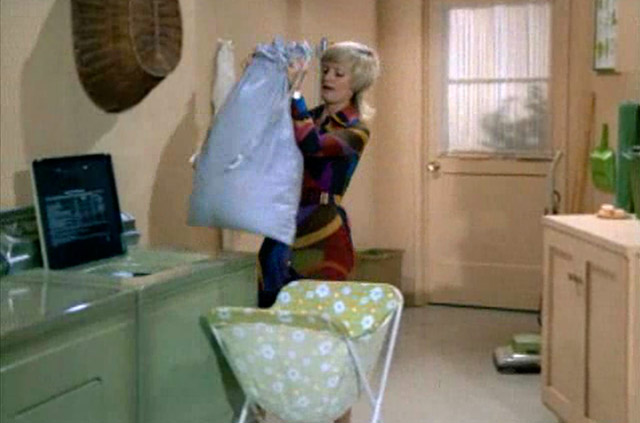 Remember the Brady Bunch laundry room? Probably not, but at the time, this main floor laundry room was considered a ground-breaking achievement in the suburban home, even though rural homes had already sported main floor mudrooms and washing facilities for over a century.
In the last 30 years, main floor mudroom/laundry room combinations have become the norm. Conveniently located off a side, back or garage door, the good news is this hard-working space is multi-functional. It can house outerwear, footwear, sports equipment, gardening, laundry, cleaning and kitchen supplies.
The bad news is for most families it's their main entry into the house and can easily become a multi-purpose mess.
Take a look at it now, are your car keys and this week's mail sitting on top of the laundry machines?
This transitional space, like a hallway, can be transformed into an organizer's dream space, with custom-fitted cabinetry so everything has a place – including your keys.
There's usually lots of storage space if you look up. While you're looking, is there a space on your second floor to move the laundry room?
Second floor laundry rooms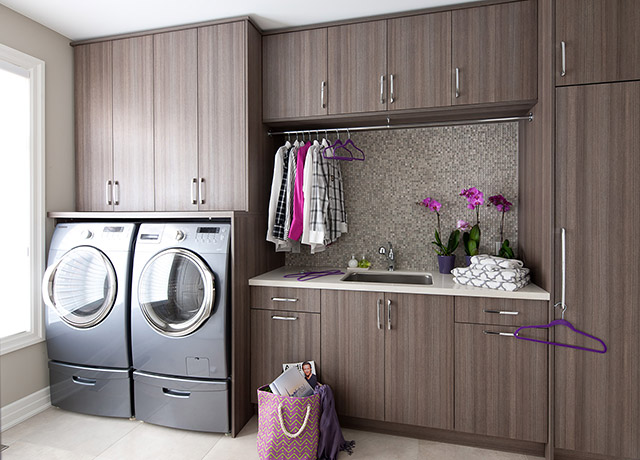 With today's busy schedules we're all about saving time and steps so we're now seeing laundry rooms near bedrooms, on the upper floors.
Builders and renovators are installing additional plumbing lines to create laundry facilities both in large bathrooms and in their own dedicated spaces to be close to where we need it most.
Tucked into large bathrooms or repurposed closets, the second floor laundry space is about convenience, but it can also be stylish and reflect surrounding design choices. Just because it's a task-oriented space doesn't mean it can't look beautiful.
As long as there is a level concrete pad under the machines, proper drainage and ventilation and the machines aren't overloaded they should function quietly and efficiently.
The most luxurious place for a laundry room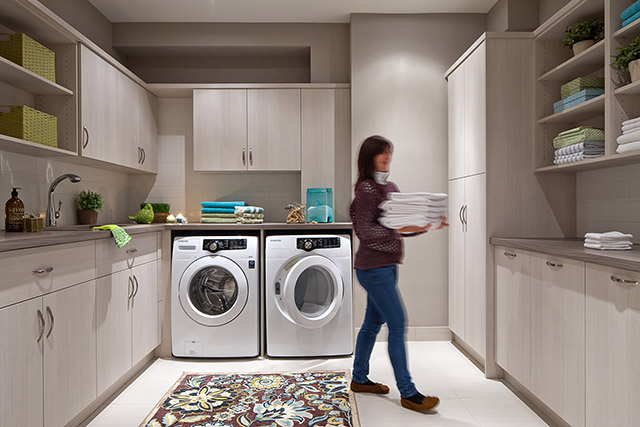 If you're lucky enough to be able to devote an entire spare bedroom to laundry you're way ahead of the curve in the design world. A whole large room solely devoted to laundry is the ultimate in luxury.
This space will beg for luxuriously expansive counter tops and full-sized closet cabinetry to house everything from ironing boards to clean sheets.
Behind the door condo laundry room
In-suite laundry is one of the main attractions for condo owners. No long distance lugging, you just open a closet door and there it is ready to go.
But that doesn't mean you can't have function and form. Properly configured, built-in cabinetry can make all the difference between ease and drudgery.
Pullout counters for folding clothes, sheets and towels and smaller scale Ironing boards that pop out of drawers are making most laundry wish lists these days. Slim spaces between machines can transform into slide out pantry drawers for soaps, detergents and dryer sheets.
No space is too small for organization.
Basement laundry rooms
For some, a basement laundry room is still the best choice. But you don't have to settle for dingy, dark and dungeon-like. Sparkling, recessed overhead lighting and under cabinet LED strip lighting turn your room into a task-ready, yet modern space.
Don't be afraid to splurge on high-end finishes for the cabinetry, countertops, backsplash and floors.
Every laundry room can benefit from a deep sink but go beyond the plastic big box store models, invest in stainless steel or retro porcelain sinks, the deeper, the better.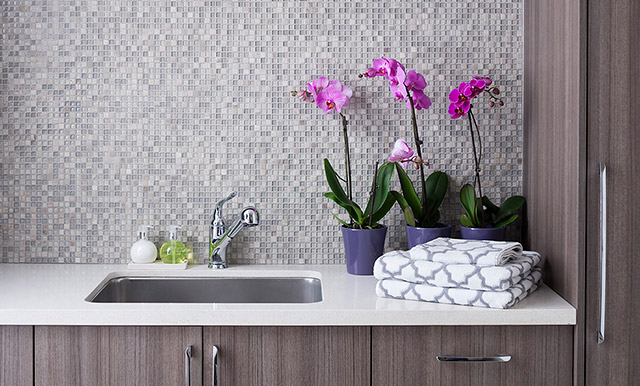 To make the ultimate style statement choose a faucet with a pull-down spout and multiple function spray head. It's an inexpensive way to add high-style and function.
Finally, with a great range of colour choices in front-loading machines you can turn a dreary duty into a welcome activity.
Whether it's a corner, windowless room or a large portion of your basement, planning how to best use the space and investing in it will keep it functioning well for a long time.
Where are you going to put your laundry room?
Now that you know the best places for a laundry room in a home, which location works best for you?
If you're still not sure and want to know more, Organized Interiors has design consultants that will visit your home, look at the layout, and help you decide.
Book a free in-home design consultation to get started.