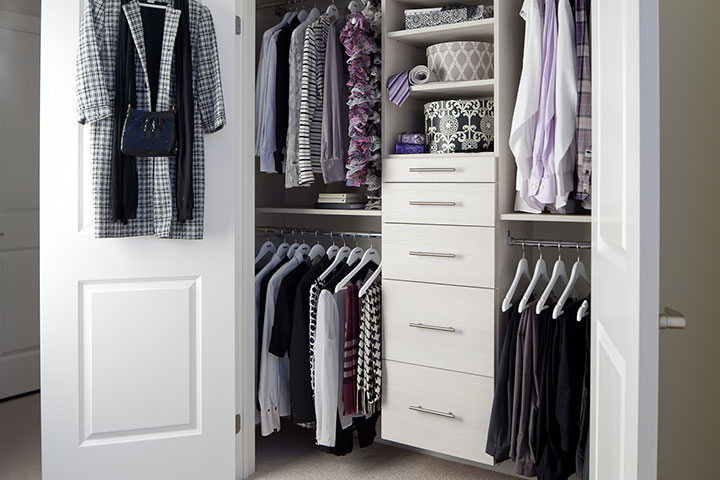 No house is perfect and more than likely, you've noticed some flaws in your home's design.
Maybe the staircase is slightly too steep or you don't like the window placement in your living room. If you're like most homeowners, you might have been frustrated with one or more of your closets as well.
Fortunately, closet designs can be changed. You just have to identify the problem before you can find the solution.
If you're unsure whether your closets work for you and your space, ask yourself these four closet design questions.
1. Is my closet functional?
All closets are designed to be functional, but your closet might not be functional in the way you need it to be.
Is your closet big enough to keep your space organized? Maybe you have enough space but need more shelves. Consider what you need from your closet and whether it offers those things.
2. Does your closet have good traffic flow?
If you have a walk-in closet or dressing room, it's important that you're actually able to walk around in it. Otherwise, what's the point?
Walk-in closets should make organizing and finding items easier, not harder.
3. Are your closets easy to use?
Some closets have shelves that are so high up, the only way to access them is with a chair or a small step ladder.
This might be okay if you only use the shelf to store items you rarely use. If you need to reach that shelf frequently, however, a new closet design might be worth considering.
4. Does your closet use space effectively and efficiently?
If your closet is taking up more room than it needs to without offering any added benefit to you, then it's not using the space efficiently.
A closet designed to maximize the space you have can help you keep your home organized and it won't take up any more space than it should.
If you answered "no" to one or more of these questions, it might be time to consider a custom closet for your home.
Custom closets can be designed to suit your style and needs exactly, so you no longer have to consider your closets a "flaw" in your home's overall design.
Schedule a free in-home design consultation with Organized Interiors to start getting more out of your closet spaces.