Searching for the perfect gift to get dad this Father's Day? This year, why not get him something practical, a gift he can really use?
An upgraded custom closet can make life easier for dad (and make mom happy, too!).
Not only will the convenient storage systems help make dad more organized it's a real time saver when everything can be found in its place.
Here are a few closet accessory ideas he might love, to complement his new closet system and his new routine.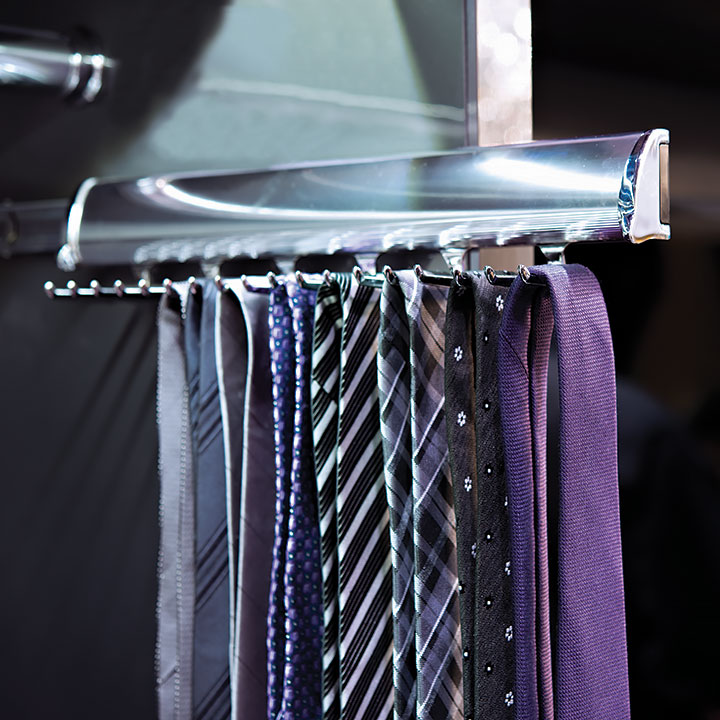 Tie rack
Hanging numerous ties on one hanger can lead to ties getting tangled or falling on the floor. Folding ties often causes wrinkles. Install a tie rack in your dad's closet so he can hang each tie separately.
This will make finding the right tie in the morning a breeze, ensuring they remain wrinkle-free and ready to wear.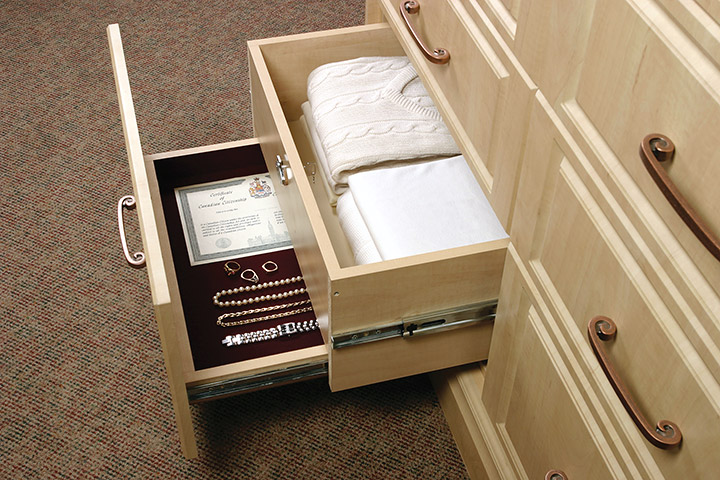 Hidden document drawer
Update your dad's closet with a hidden drawer he can use to store important legal documents and valuables.
If that isn't enough secure storage, custom closets can also be upgraded with a personal safe.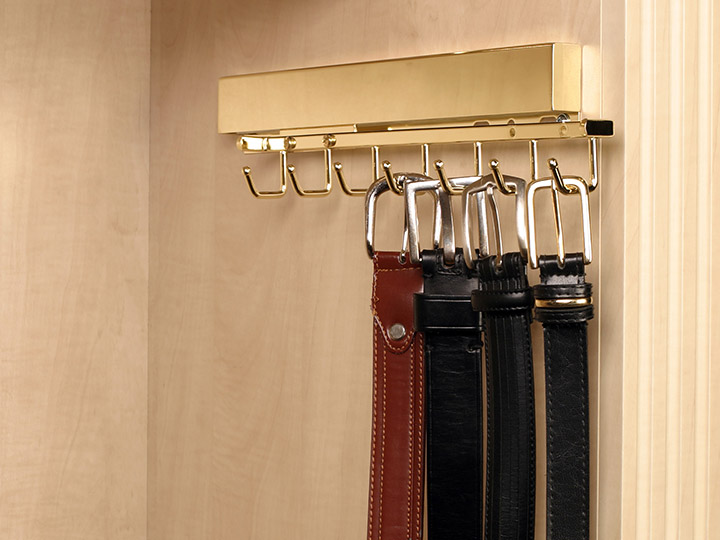 Belt rack
Belts can end up in drawers, tangled in a heap, but a custom designed belt rack makes them easy to find and also helps maintain the shape of each belt.
Have our expert design consultants install a belt rack into your dad's new custom closet. The sliding belt racks feature a low profile and can fit almost anywhere.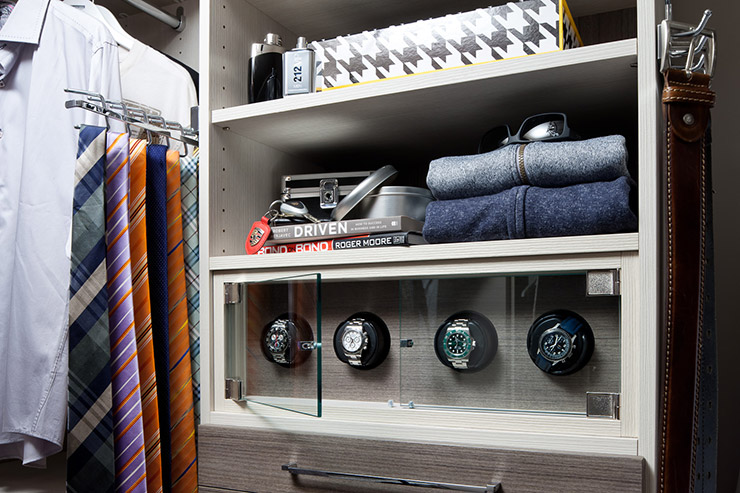 Watch winder and storage
If your dad has a nice watch collection, then we have the perfect upgrade idea. Custom drawers are designed to protect watches and feature Orbita watch winders to keep each watch, perfectly wound.
Add a glass cover and you have a high tech display of dad's coolest watches.
This Father's Day, give a gift your dad can use for years. These accessories add convenience to custom closet designs, provide better organization and are a smart solution for any space.
If you have questions about any of these accessories, please contact us or visit our showroom and we can demonstrate how all of them work.