Don't let a small space limit how you entertain.
Custom storage solutions allow you to maximize wall space and create a functional entertaining area in your home.
Here are five ways to maximize wall space with an entertainment unit in a small room.
1. Add horizontal storage
Every living room needs storage space to prevent clutter and help you stay organized. Instead of relying on multiple small furniture pieces for storage, take advantage of the length of a wall with one long, integrated storage solution.
A counter height and depth console is the right height for a flat screen TV and can be custom outfitted with closed and open storage.
Mix cupboards, drawers and shelves based on your entertainment storage needs.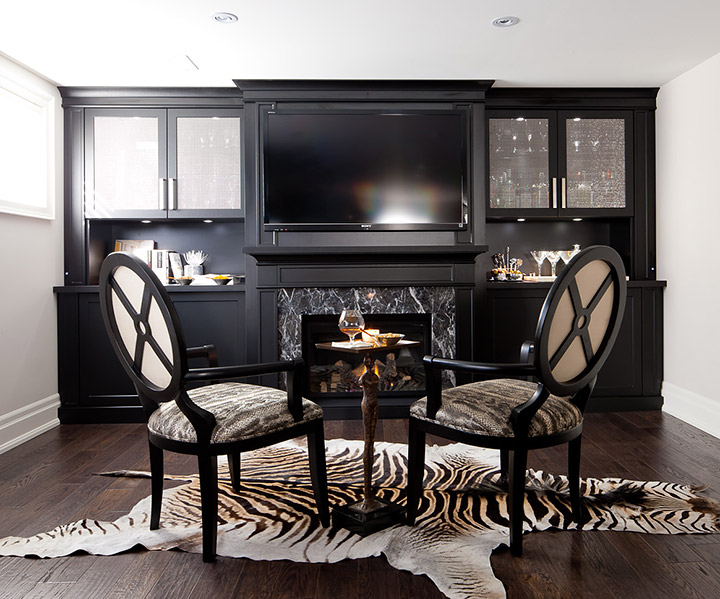 2. Install a floor-to-ceiling unit
Take advantage of vertical space by making your entertainment unit as tall as possible.
Keep functional items for entertaining within reach, use open shelves for displaying and to store game systems, electronics, board games, etcetera behind closed doors.
3. Hide a bed
Horizontal or vertical storage can be custom outfitted with a wall bed for overnight guests. Invisible when tucked away, a fold-out bed can be incorporated with plenty of storage built in around it.
4. Incorporate a bar
If your living room is not large enough for a home bar, no problem! You can add a mini-bar to your entertainment unit that allows you to easily mix drinks and serve guests without even leaving the room.
Be sure to include under-mount cabinet lighting to enhance the bar's functionality and ambience.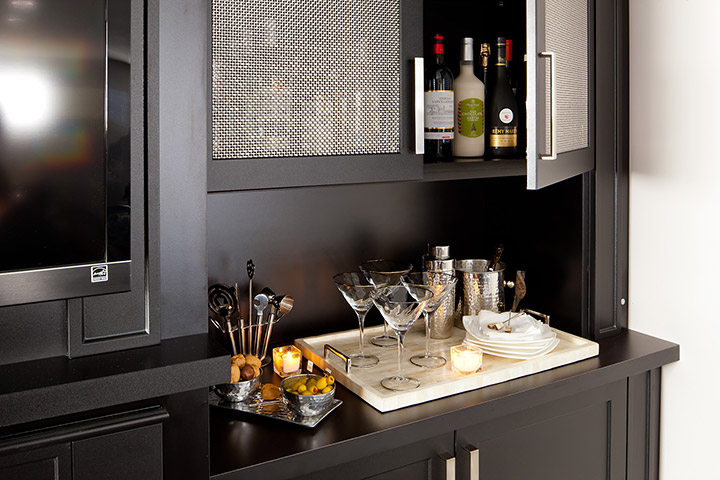 5. Get cozy with a fireplace
An entertainment unit does more than just house your TV and store your DVDs and Blu-ray discs.
It also allows you to enjoy cozy features, such as a gas or electric fireplace, without requiring additional room. Warm up on a chilly night with a fireplace installed beneath the TV.
If you're considering adding an entertainment unit to your home, start by getting a free in-home design consultation from Organized Interiors today.