One of the things a successful marriage is built on is compromise.
However, one thing you should never have to sacrifice for your loved one is storage space.
Customized storage solutions allow you to tailor a closet to individual needs – you and your spouse can keep personal belongings separate without making them hard to find.
To make the most of your his and hers closets, be sure to consider these essential closet accessories.
Closet accessories for His Closet
Drawer dividers help you organize smaller wardrobe pieces like socks, underwear, scarves and ties.
Pullout tie racks are extremely useful if you wear a tie to work and have a large selection. The racks keep them organized and wrinkle-free.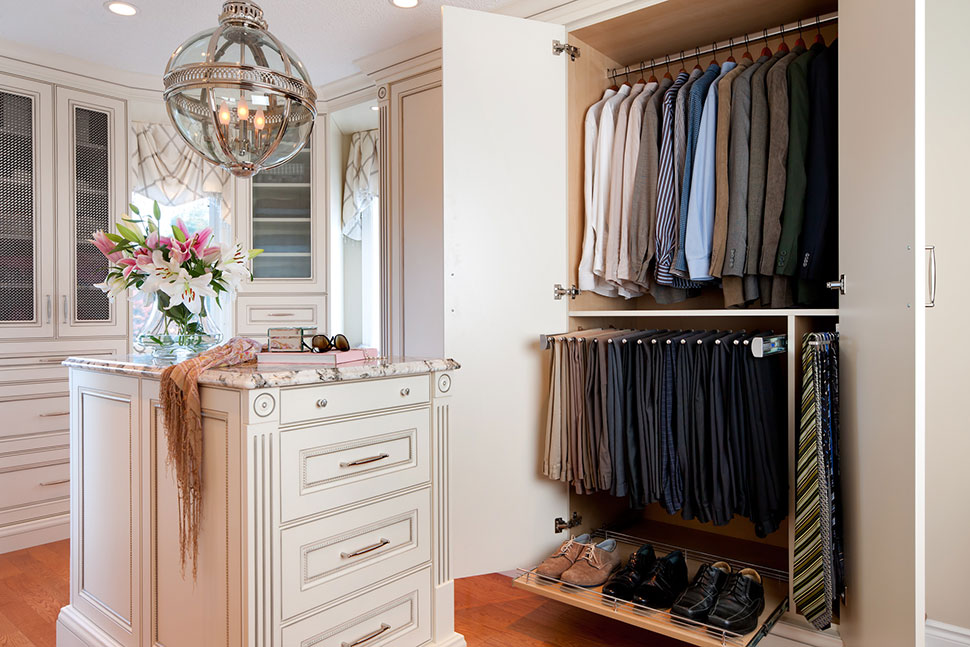 Using a pullout shoe rack is one way to prevent you from tripping over your footwear. It also protects them from scuffs and damage. Having all of your shoes in one place can save you a bit of time in the morning and keep your bedroom looking tidy.
If you hate ironing and want to keep your pants from looking wrinkled, install a pant rack. A pullout rack makes it easy to see all of your pants at once, helping you decide what to wear with a shirt or jacket.
Another thing you'll like about pant rack is that the pants actually stay on them. With a hanger, pants often slide off and get wrinkled.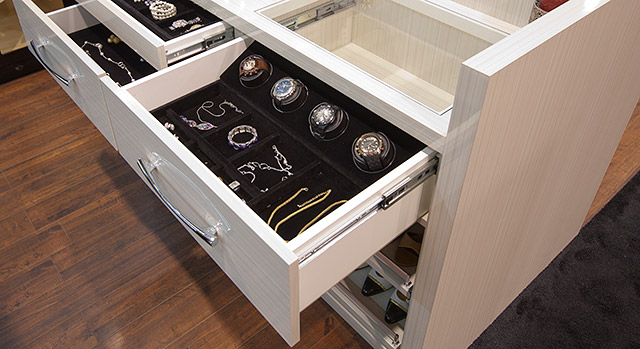 If you have more than one wristwatch then a watch winder can keep them organized and properly wound.
Closet accessories for Her Closet
An elegant mirror helps you find the perfect outfit to wear each morning before heading out the door.
A velvet-lined jewellery drawer protects your favourite accessories and prevents them from getting tangled or lost.
If you find yourself fishing through drawers for earrings, bracelets, necklaces and rings a jewellery drawer will get you organized.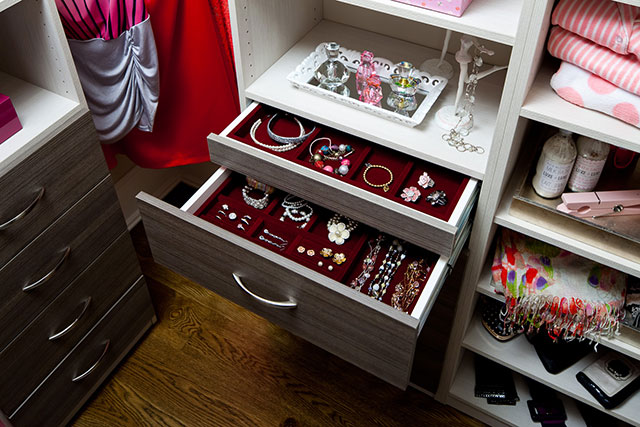 A pullout scarf rack offers the perfect place to hang fashionable scarves and belts.
Premium wooden hangers are an essential in any closet because they extend the life of your wardrobe and look great in your closet.
When you are putting together an outfit or simply want a place to hang your dry cleaning, a retractable valet rod is a must. This has become a favourite accessory for many people once they have them installed.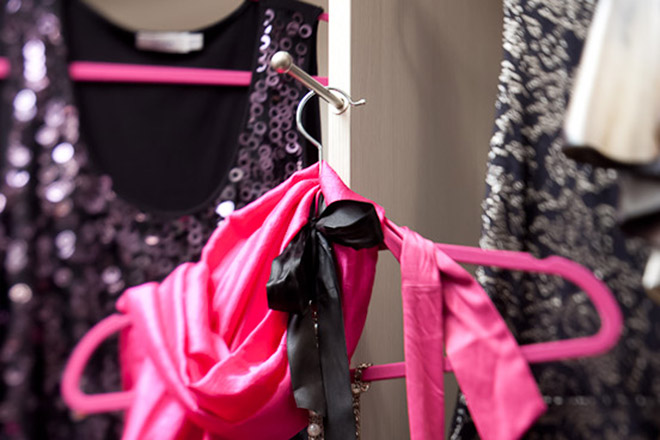 For more ideas visit the closet accessories section of our website or talk to one of our design consultants by scheduling a free in-home consultation.
Their years of experience and creativity can transform an average closet into an efficient and organized space that you'll love.