Some people call it a valet rod, others call it a valet pole. We think every clothes closet should have at least one.
Would you purchase a new car without air conditioning or hands-free calling? Of course not! They have become essential features in vehicles today. When it comes to closets, a valet rod is also essential. You just might not know it yet.

Doorknobs are not valet rods
Have you ever hung a shirt from a door knob? Maybe you like to hang your outfits from the top of an open door (because the door knob is too low to floor to hang a dress or suit). If you have ever been guilty of hanging your clothes in this way, you need a valet pole. It is designed to hang clothes, not open doors.
Two types of valet rods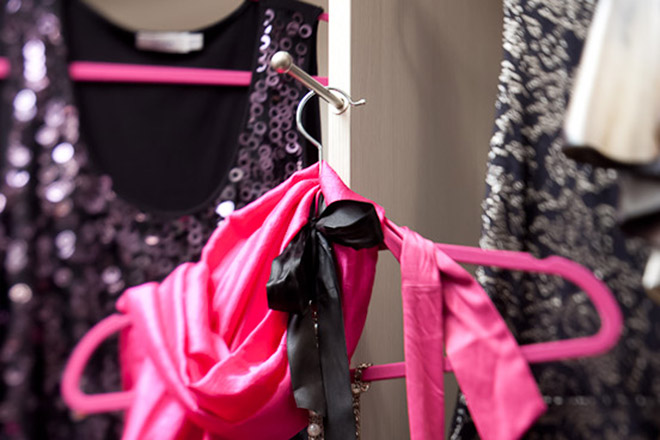 A concealed insert valet rod disappears into the cabinet dividers. When it is pushed all the way in and not in use you only see the round knob. It pulls out to 3.7 inches and can support up to 7 pounds. The round ball at the end is used to push and pull the rod but also keeps your clothes from sliding off the end.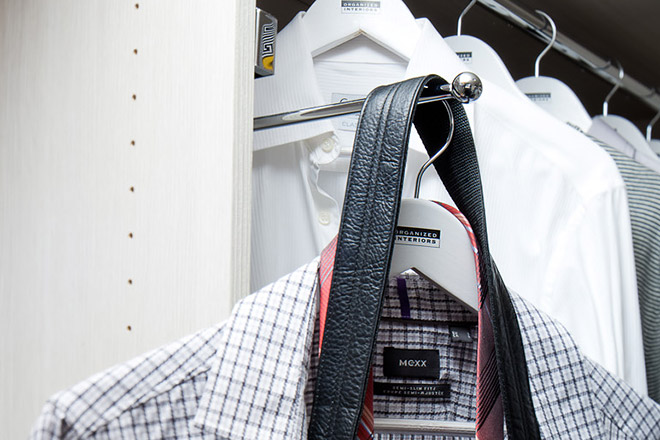 For more flexibility, a side mount, telescopic valet rod can be placed almost anywhere. It extends to 9.5 inches and can support up to 50 pounds. The hardware mounts are also concealed providing a clean looking finish to your closet. You'll be able to hang more items such as dry cleaning or freshly ironed clothes.
Both valet rods come in a various metal finishes:
chrome
silver mist
black pearl
oil rubbed bronze
His and hers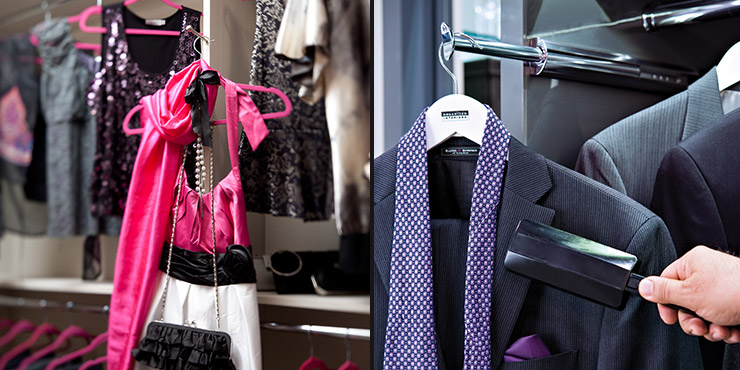 Get more than one. Most closets benefit from at least two valet poles, especially if you share the space with a significant other. If you have large walk-in closet or dressing room you'll benefit from having several valet poles to hang dry cleaning, ironed clothes or for planning your wardrobe for the day.
Think outside the closet
Valet poles are great closet accessories but who says you can use them in other areas of your home? They're quite often used in laundry rooms to hang clothes and some people even install one in the garage. When you're unloading the car and have dry cleaning, it's nice to have an extra hand.
A valet rod is the most popular closet accessory because it is convenient and easy to use. Its efficient use of space provides a sophisticated look that finishes off your closet. You'll wonder how you ever got along without it once you start using it. Add some to your closet today. Visit our showroom today and look at the various options available.