When Valerie Tunis moved to her condo just west of Toronto, she was looking for a way to turn a second bedroom into a multi-functional space.
The room measured 9′ x 14′ and had to work as an office, a den, and a guest room.
Condo living
She found the answer in a magazine specializing in condo living. To save space and add a bed to an office/den, the best solution was a wall bed.
It folds out of the way during the day and turns the room into a guest space at night. Valerie was sold and purchased a custom wall bed from Organized Interiors.
Easy to operate
At 120 pounds she was concerned that she wouldn't be strong enough to pull down the wall bed by herself.
To her surprise, it was a breeze. She even moved her desk by herself to accommodate the open bed with the help of furniture sliders.
Wall bed demonstration
Comfortable mattress
After years of use by her visiting family she will happily tell you that her mother-in-law, daughter, granddaughter, and grandson have each had a turn at the bed and found it to be extremely comfortable.
The mattress that came with the wall bed is in great shape proving that wall beds stand the test of time.
Increase resale value
In the future if she decides to move, Valerie believes the wall bed will add value to the resale of her condo. Especially since the warranty will transfer to the next owner.
Lifetime warranty on Murphy Bed hardware
The Murphy Bed hardware used in Organized Interiors wall beds is also guaranteed for life – not something you will find with every wall bed from other stores.
Organized Interiors offers wall bed instructions resource for realtors to demonstrate the bed features during showings.
Take it with you
If Valerie decides to take the bed with her, Organized Interiors can disassemble, pack the components, load the truck, transport it, unload and reassemble the wall bed in her new home.
Talk about customer service and satisfaction!
Valerie is a big fan of her wall bed and the attention she received from the professionals at Organized Interiors. Here is what she had to say about her wall bed: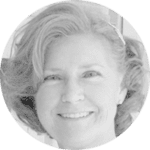 Love our Murphy Bed! Our spare room is an office/guest room! Couldn't have asked for a better company to install it (very clean & efficient) and love the quality. It is now six years old and there have been no issues with it – it's like new! The mattress that was supplied with the bed is very comfortable! Everyone should have one!
Wall bed test drive
Visit the Organized Interiors showroom and see how easy the wall beds are to use. Lay down on one. Find out how comfortable the mattress is.
If you have any questions contact us or talk to one of the design consultants in our showroom.