If you haven't done anything to your closets since you moved into your home, they could be looking a little dated.
Maybe you're running out of storage space or dealing with a lot of clutter. It's probably time for a closet upgrade.
An organized home starts with an organized closet.
Whether it's in the bedroom, hallway or laundry room, you want your closet to be tidy, with belongings fitting perfectly into their designated spaces.
This will make items easier to find when you're in a rush, which is especially important in the morning as you get ready for work or help the kids prepare for school.
So how do you upgrade your closet?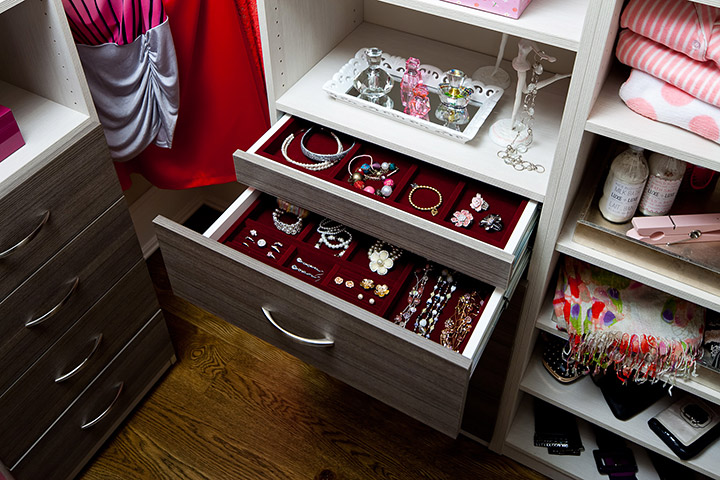 Closet organization
If your closets aren't as organized as you would like, don't worry. These closet accessories can help you upgrade your closet to better match your needs.
Tired of losing earrings and having necklaces become tangled? Add a jewellery drawer, one lined with felt, to keep valuable accessories protected and organized.

Rather than piling shoes on top of each other on the closet floor, create a place for every pair with a pull out shoe shelf.

Keep dirty laundry hidden by upgrading your closet with a laundry hamper. You can even add three hampers, which will allow you to sort colours right away and speed up the laundry process.

Add drawer dividers to organize drawers housing smaller, miscellaneous items. You can also use drawer dividers to sort clothing items like socks, underwear and ties.

Install a sliding belt rack in your closet to keep all of your belts or scarves in one place.

Add another chrome hanging bar to create more space for shirts, dresses and suits.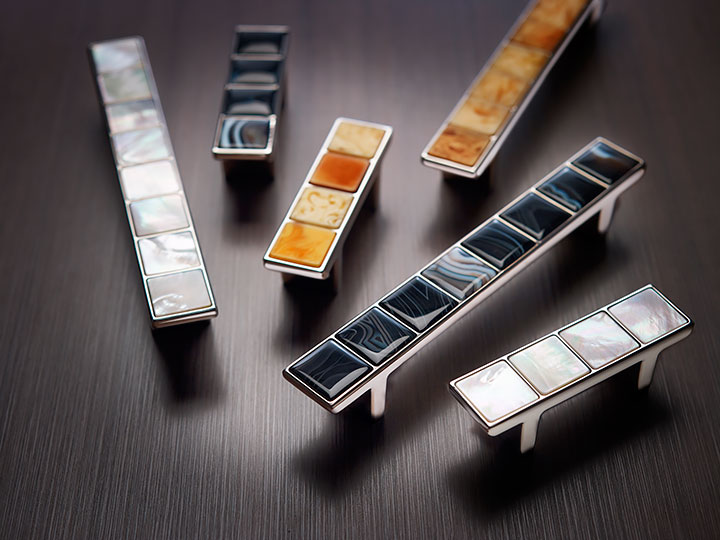 Closet styling
If you wish to upgrade your closet's style, there are solutions for that as well. Small details like decorative hardware can make a big difference and can be used to enhance your interior design.
A new closet door is another great way to upgrade both your closet and room. Here are a few options you might consider.
More smart closet ideas
For more smart closet upgrade ideas, come visit our showroom to sample our products and talk to our design consultants.