I enjoyed reading your inspiration from Florida and how you summed up, "Having a home you love, that reflects your interests and is warm and welcoming for family and friends, can have a powerful impact in all areas of your life."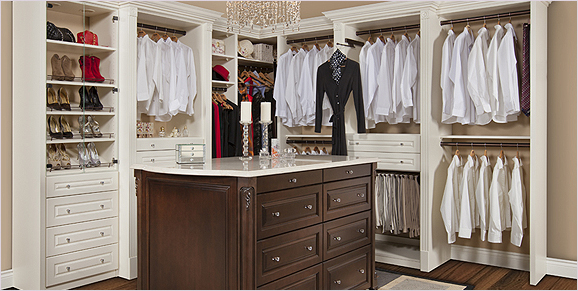 I completely believe that if we can capture our personal space with the correct balance of design and organization that reflects our individuality, it will help define the person we want to be, as it makes us comfortable in our own space from the moment we wake up. Space must inspire us from both the inside and out….from an inner and emotional feel, to the outward expression of who we truly are. Everyone that enters our country home says it feels so comfortable and gives off a sense of natural warmth with a passion for life. What makes it? The wall colours and the windows that bring the outdoors in, the furnishings, to our personal touches and the collection of photos and pieces that bring back memories and inspirations of decisions that were made along the way. All the household items are positioned and stored in a balanced way that displays well yet lived comfortably. For me, it starts from the moment I get ready for the world from my bedroom, bathroom, to my closet and wardrobe, to the kitchen and every room of the home including the garage and the garden.
Our pool cabana has a comfortable laid back feeling, and yet there is an abundance of stuff, not cluttered but somehow it still looks neat, tidy, clean, organized, orderly and lived in; making it alive and cleverly designed. Design is everywhere and in everything, in the colour of our pool towels and how they are stacked, to a ceramic cuddly black bear holding a rolled beach towel making it an inviting space. It is amazing how many people subconsciously take note of these little organizational details and how it just gives out a special feeling of being in that space.
With the condo, we went more contemporary, minimalistic, modern and we still need to add a few more of our personal touches, but every careful addition makes it more a reflection of our comforts. Whether it is choosing the design of the toaster, the cutlery, or the rug to the coastal feel of our bedroom set. In everything we do, we take our time to add the appropriate elements that inspire us without cluttering our walls, counters, drawers, and closets. All this helps us enjoy our space and is the essence of your message. Designing and creating our home space is a journey in which bringing the right balance between, Design and Organization leads to making life easier and better.
Most of us try to hide the mess, clutter, and disorganization, but we just cannot ignore it as our mind knows that we need to face this sooner than later, as it just keeps on piling up if it is not addressed. It lingers on our project list and until we tackle it and manage it as part of our daily routine, and if we don't take the advice in your blogs, books, and messages, it will have a dramatic effect in everything we do and what we can achieve.
As a professional in the industry, how effective can I be if my office or home was a complete disaster with clutter, mess and chaos? Organization must be cleverly designed and harmonized with who we are!
Sincere thanks for sharing your thoughts and inspirations with us, as I live and try to walk the life of organization that has worked for me and my family.