Lack of adequate storage space is a common problem that leads to time-consuming organizational chaos in the bedroom.
Frantically scrambling around to find a particular item before you're late for work isn't a great way to start your day, is it?
Adding a stylish wardrobe closet is one solution if an expensive renovation isn't an option.
Wardrobe closets increase the amount of storage space at your disposal and can help alleviate the frustrations of functioning in a messy bedroom.
How much time could this valuable addition to your storage space save you every day?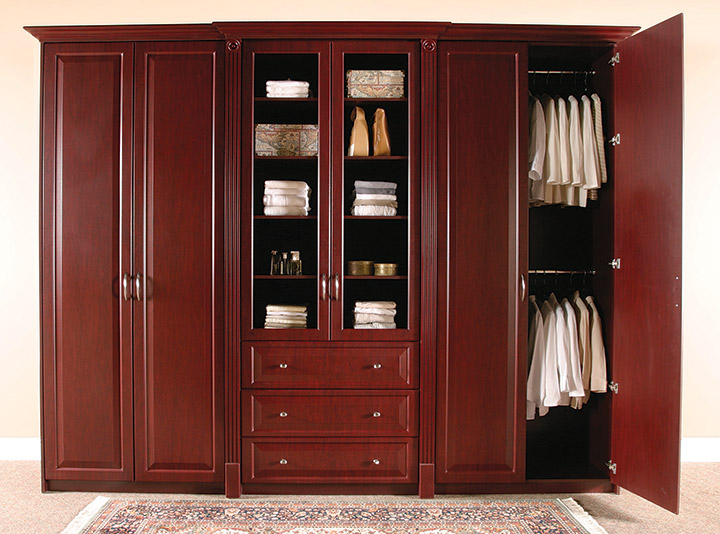 More bedroom storage space options
A wardrobe closet instantly adds additional storage space to your bedroom, maximizing its storage potential. Now you have more room to hold and organize your:
clothes
shoes
belts
ties
linens
handbags
personal items
You can even add mirrors to your wardrobe's design, allowing for more room where your existing bedroom mirror is.
Functionality with style
Wardrobe closets aren't just functional by helping to expand your closet space, they also enhance your bedroom's visual appeal.
Stylish wardrobes bring a sophisticated and contemporary sensibility to your bedroom that you'll be proud to show off to friends and family.
Not just for your bedroom
For your home's spare room that doesn't have any closet space, a wardrobe closet can be added to transform it into a guest bedroom.
Wardrobes can also be used as a hallway closet if you don't have one, or be used in just about any storage-challenged room.
Long-lasting quality
Cheaply made wardrobe closets from big box stores don't deliver quality or longevity. And don't forget about the headaches and time required to assemble them!
Higher quality wardrobes will serve you much longer and simply look better. Add a beautifully crafted piece of furniture to your home, not a mass-produced piece of product prone to leaning, sagging, and falling apart.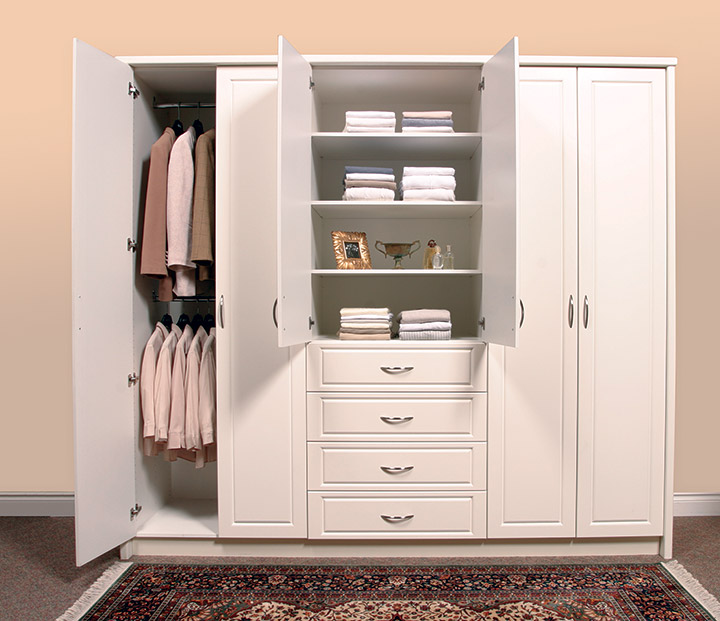 Superior design flexibility
Custom-fitted and free standing wardrobes from closet organization specialists allow for greater design flexibility to reflect your tastes.
Choose from a wider selection of closet finishes to complement your bedroom's existing décor.
You can also customize your wardrobe closet with a variety of door and drawer styles to select from, as well as enjoying the many accessory storage options available.
A practical wardrobe closet can help with your closet space woes and will quickly become an essential part of your bedroom's makeup.
For solutions to all of your wardrobe storage needs, arrange a free in-home consultation with Organized Interiors today.