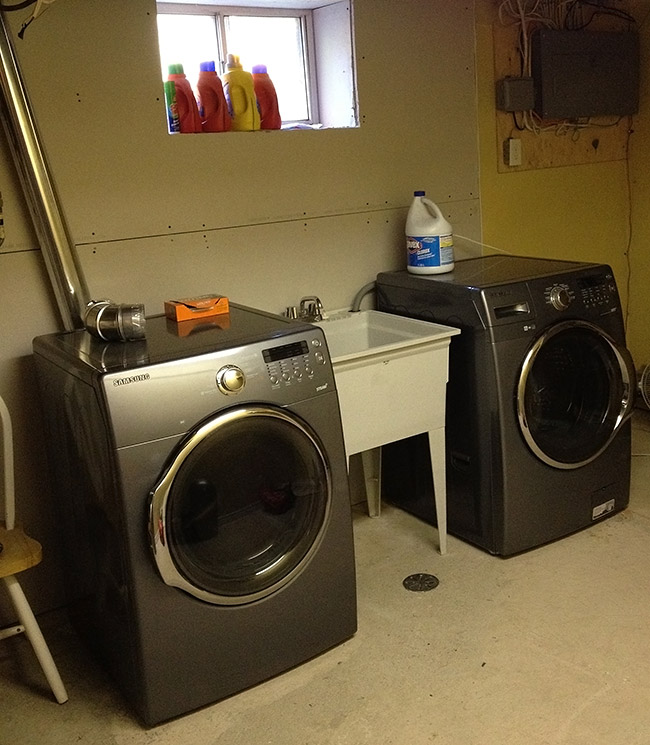 The laundry room is undergoing a renaissance in the home. It used to be a cold, dingy, unfinished corner in the basement. People begrudgingly went downstairs to wash their clothes, often equating this weekend chore with punishment. Until recently, the laundry room was the last place anyone wanted to spend time.
Modern laundry rooms
One of the hardest working rooms in your home is finally getting the attention it deserves. Laundry rooms are moving on up — out of the basement and into the main floor and beyond. Homeowners are starting to invest in laundry rooms because they can be made into multipurpose spaces.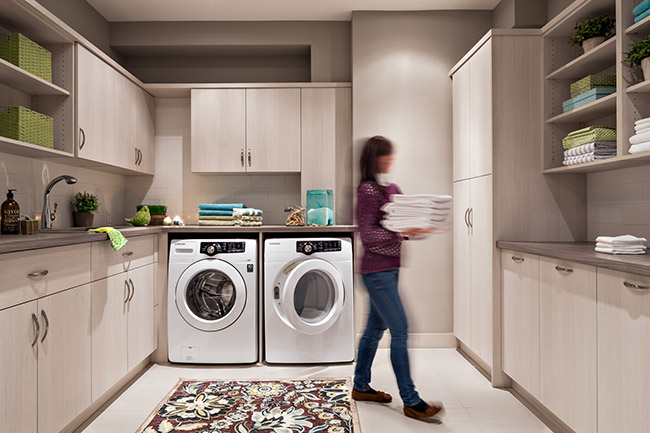 Renovate your laundry room
A well-designed laundry room can provide:
excellent storage (seasonal clothing, sports equipment, household items and cleaning supplies)
functional space (washer/dryer, utility sink, drying racks, hobby/crafting area)
a comfortable and stylish workspace
If you are planning a new laundry room or renovating an existing one, you can find design ideas and inspiration in the laundry room section of our site or visit our showroom.
To create a really functional and efficient space, talk to one of our design consultants and set up a free in-home design consultation. They can look at your current space and show you what is possible.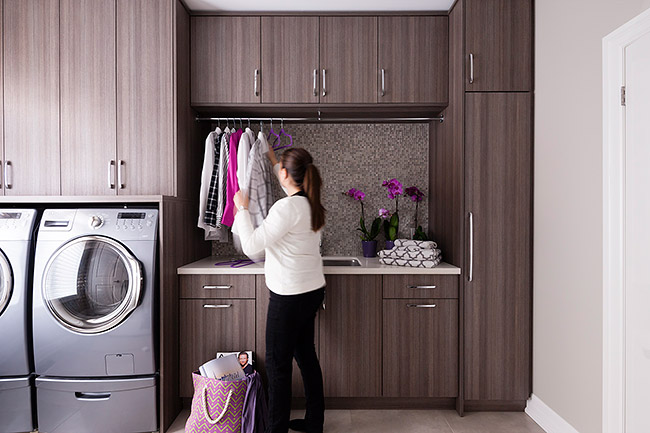 A trip to the laundry room doesn't have to be a prison sentence. Learn to love your laundry room!