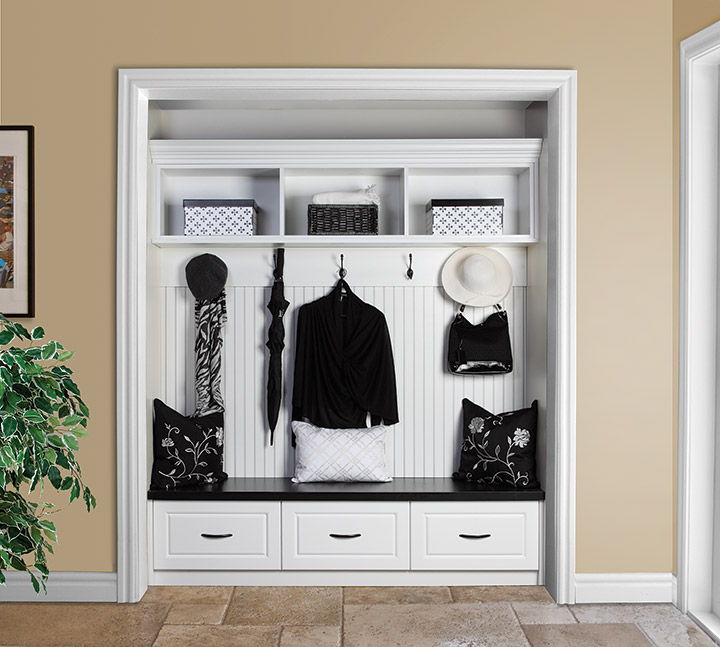 Today's urban mudroom is typically a transition space between the outdoors and in. Even with a proper closet with doors to hide the clutter, this whole "landing space" takes the brunt of a family's lifestyle, especially as seasons change.
In a typical Canadian autumn, we can experience everything from summer heat to winter cold in the same week! So sweaters and jackets seem to multiply on top of summer sports gear, outerwear, and footwear.
In fact, you can judge a person's level of denial that summer ended by simply looking at this transitional space.
The good news is summer will return. The bad news? It's time to put your toys away.
Containing the clutter isn't the problem. There are as many different types of containers as there are things to put in them, but they may not be helping you stay organized.
If you can't see inside the storage container, it isn't helping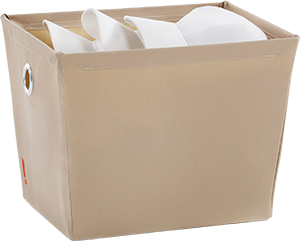 Baskets, solid coloured plastic bins, or windowless containers with lids that are sitting on an overhead shelf aren't helpful.
If you're hunting for just a pair of gloves, you may have to rifle through several containers before you find the right one.
Storage containers are great for the things you put away each season in the garage, attic, or basement. Labelled boxes and containers make it easy to find items you've put away for long periods of time.
For everyday use, use open storage containers that will help you save time.
Raised, individualized cubbies that hold one pair of shoes or boots, gloves, or mittens within easy reach will help reduce clutter but remain accessible.
School lockers work for a reason
Compartmentalizing and personalizing each space invites kids to participate in the daily rituals of keeping their clutter under control.
Customize your mudroom storage solutions to work for your family. Keep in mind height considerations. Small children can't easily reach to hang up jackets or coats on a standard clothing rod in a closet.
Put up sturdy hooks within reach for each child. Add a cubby above for hats and mitts and a shelf below for shoes and boots.
Sports equipment
This one is complicated. There isn't one solution for all sports equipment, but if your main entry is your main "landing space", try to keep the stuff that smells as far away as possible. The last thing you want is a mudroom that smells like a hockey dressing room.
Tall objects like hockey sticks can go in tall, sturdy containers or simply place them in a closet. Don't leave them in the hallway where the sticks can mark up your walls and fall over.
Non-bulky gear like baseball gloves, tennis rackets, footballs, and basketballs can be stored in the cubbies or packed away in the garage until spring.

The finish line
Think about wet coats and wet boots. Along with a functional space, make sure the finishes in your mudroom can withstand heat, cold, and moisture.
Customized solutions allow air-drying and water-resistant, washable finishes. Keep the mud away and enjoy the season in a clutter-free, organized home.
Organized Interiors specializes in designing high-functioning mudrooms that will help keep your home cleaner and tidier. Schedule a free in-home design consultation with us to plan your one-of-a-kind mudroom makeover.