At Organized Interiors, our goal is simple: to create custom-made storage solutions that are designed to complement and enhance your space.
We recognize that every home is different and therefore requires unique storage units. That's why we offer a selection of highly customizable closet organizers, which includes the SmartLine and Classic closet systems.
Learn the advantages of each closet system and consider the best solution for your home.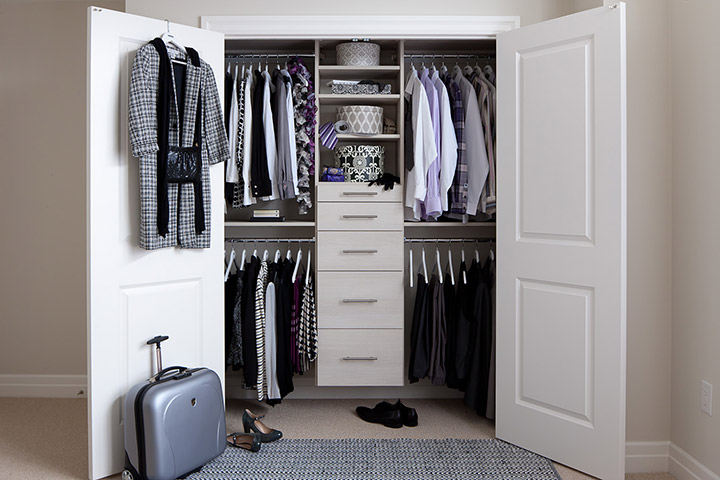 SmartLine
If you're seeking a storage solution that offers flexibility and versatility, the SmartLine system is a great option.
SmartLine is a wall-supported organizer that can be moved easily if needed, and it is designed with adjustable shelves and hanging bars. This makes it a great value as your needs change over time.
Because the SmartLine system is wall mounted, it does not take up any floor space. The design of this system also stays clear of baseboard trim for a clean and efficient installation.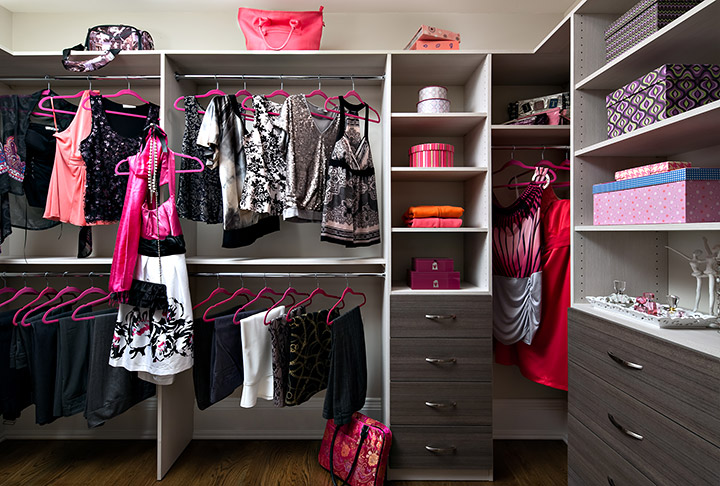 Classic
The Classic closet organizer is a floor-supported organizer that mimics the sophisticated style and look of crafted cabinetry.
The Classic's deeper shelving towers and deeper drawers provides maximum storage. There are a variety of ways to organize your wardrobe, making the Classic an excellent choice for reach-in or walk-in closets.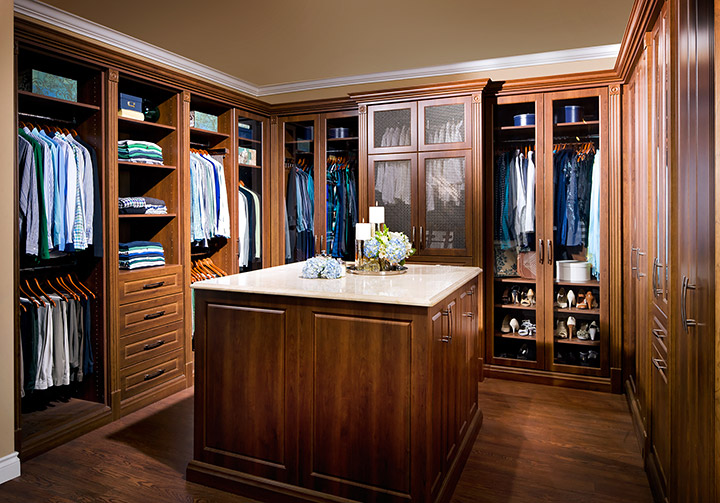 Walk-in closet
Turn a spare room into a stylish dressing room, or update your walk-in closet with our Monogram closet organization system.
The custom details and rich finishes make this system look luxurious, and you can feel good knowing your custom cabinetry is both stylish and highly functional.
Note: the SmartLine and Classic collections can also be enhanced with custom touches.
An effective storage solution can do wonders for your home. Schedule a free in-home design consultation with us to learn more.