Is it too soon to start planning your holidays?
Not if you're expecting guests to stay over. If you're short on space but still want to project that cosy B&B vibe, then set your plans in motion now.
Instant guest room
You can turn almost any room into an instant guest room with a wall bed. The old fashioned, oversized, clumsy pull-down contraption is long gone.
Today's wall beds feature sophisticated design combined with simple function.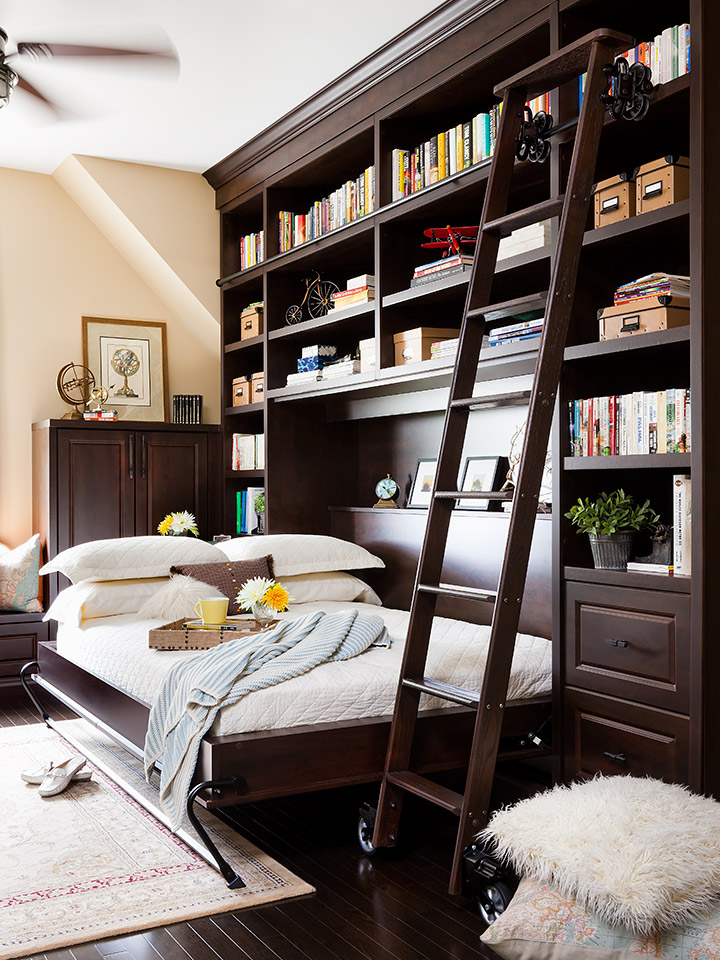 Comfortable mattress
A wall bed is a real bed with a comfortable, quality coil mattress. They come in different sizes depending on the amount of space you have – single, double or queen.
If you've been using a lumpy pullout couch for your overnight guests, they're probably not getting a good night's sleep.
Transform your space
Designed to blend into any space, the newest wall beds feature everything from added hideaway pillow and bedding storage to pull out bedside tables and wardrobe cupboards for hanging clothes.
It's like an instant hotel room.
Office by day
If you have the space for an office in your home you can convert it into the ultimate guest suite. With proper spatial planning you can design your workspace around a bed that tucks away when not in use.
There are multiple ways to incorporate a wall bed. Surround it with floor-to-ceiling shelving for an impressive, built-in library wall. Your office desk and workspace can be designed to tuck away when not in use.
The configurations and customization options are almost endless.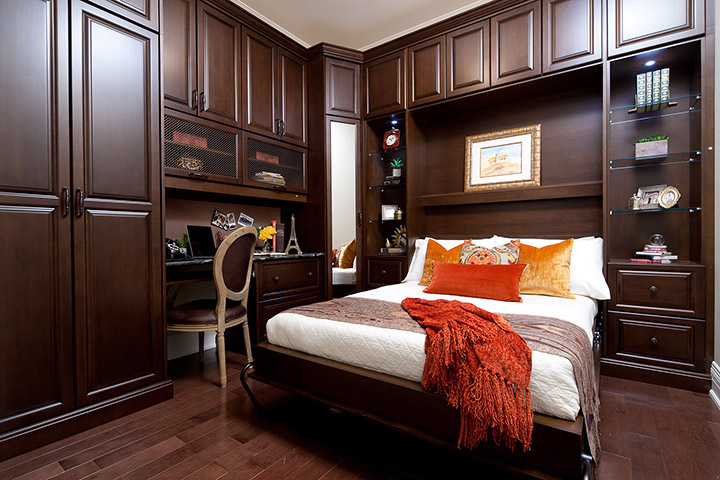 Small den/big guest bed
Wall beds suit small spaces like today's condo dens. Most are small, windowless spaces tucked into an apartment but have loads of potential.
A wall bed can turn it into a multi-functional area that's always ready for overnight company. Built-in lighting and storage features make it an attractive option, even when it's closed.
Almost any wall can work
Even a living room wall can convert into a great place for a wall bed. A contemporary entertainment unit complete with bar and TV could be disguising your guest "suite".
With today's finishing options this solution can blend seamlessly with your décor.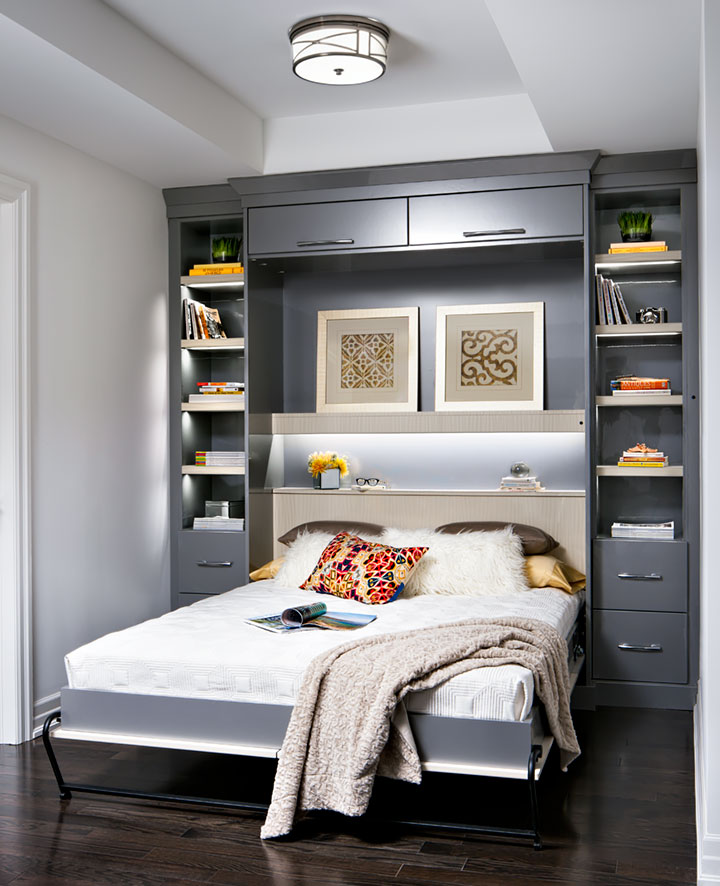 Book now
We're entering the busiest season for designers because like you, everyone else has started thinking about refreshing their décor in time for holiday entertaining.
If you are in need of more than just a festive throw and some holiday-themed cushions, it may even be too late.
There's always the blow up air mattress you bought last year, or you can book a free in-home consultation to find out the best place to put a wall bed in your home.