Closets are one of the most underrated features of the average home, and it's easy to overlook them when it comes to interior design, which we think is a big shame. After all, you use your closet everyday, and we bet that you'd be very surprised if you were to add up the amount of time you spend staring into it as you decide what to wear for the day.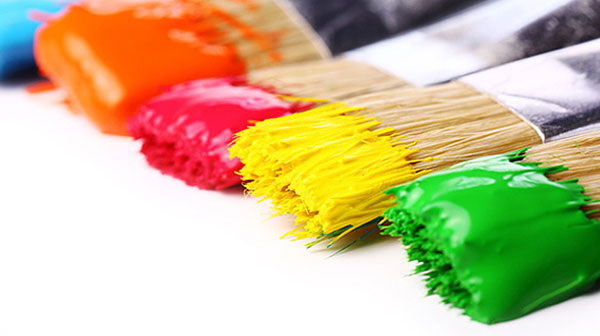 So with that, why not give it the same attention as the rest of your home and take your closet up a notch by giving it that "personal touch?" One of the most simple and affordable ways to do this is with a coat of paint. The only hard part is deciding what colour of paint you want to use!
Fortunately, we're here with a handy list of things to consider that will hopefully make your decision easy.
Neutrals
Sticking to neutrals when painting your closet is the safest bet for a few reasons. Firstly, neutrals are likely to be much more timeless meaning that you won't have to worry about repainting over that "tangerine orange" that was so popular last season when you go to sell your house ten years from now.
Also, remember that the clothes and contents that you're going to store in the closet are likely to be a variety of different colours. Displaying them on a neutral backdrop will make the things inside your closet more visually appealing, and easier to see.
Colours That Pop
On the other hand, if you want to be a bit more daring, a small space like a closet can be a great way to experiment with louder colours without having to commit to painting your entire room "passion pink" or "electric lemon."
Light and bright
In general, whether you opt for a neutral or a colour with some fun flare, we recommend sticking to shades on the lighter and brighter end of the spectrum. This is especially true for smaller closets, since light colours give the illusion of larger spaces. As well, if you're closet is dimly lit, a dark coating of paint will make it almost impossible to find what you're looking for without using a flashlight.
The Finish
When it comes to the paint finish for your closet's interior, it's really a matter of personal preference. Many people opt to match the finish of their bedroom walls by choosing a flat or semi-gloss paint. On the other hand, something like a satin finish is better at hiding scuffs, streaks and stains. This can be ideal for a closet space where you're regularly pulling things in and out.
Remember, at the end of the day, the best part about paint is that if you ever change your mind, you can always cover it with another coat in a different colour!