Canadians watch 30 hours of television per week, according to the most recent report published by the Television Bureau of Canada.
78% of that viewing was done in the family room. These statistics highlight the value of having a quality entertainment unit in your home.
An entertainment unit can add a lot of benefits to an activity we spend so much of our leisure time on.
And even though handheld devices are popular, the data shows that while at home, the vast majority of people prefer to enjoy their movies or TV shows on a bigger screen in a comfortable setting.
Consider these four entertainment unit ideas before buying.
1. An entertainment unit enhances any room's look
Your family room, rec room, bedroom, or home theater room will look even better with a well-designed entertainment unit.
Unless it's in a home theater, an entertainment unit (even a large-sized one) actually shouldn't be the focus of the room. It should complement your room's decor, just like any other piece of furniture.
A custom-built unit can do more than just house your electronics and store your media. There are multi-purpose aspects that an entertainment unit can bring to your room's decor. You can outfit the unit with a roaring gas fireplace or a handy liquor cabinet and bar.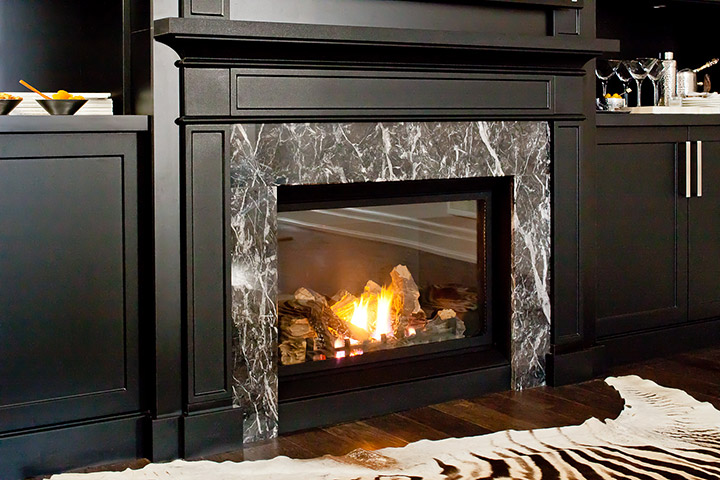 2. You get what you pay for
The type of mass-produced entertainment unit sold in big box stores that requires you to assemble them are inexpensive for a good reason.
They're plagued by poor wood quality that's prone to sagging and fake glued-on finishes that don't stay stuck. Surely that's not a befitting home for the high quality TV and audio/video components you've worked hard to purchase.
Avoid this type of cheaply constructed entertainment unit. Experience tells you that it simply won't last.
A well-crafted, custom-built unit will assuredly outlast the lifespan of your TV and audio/video components. They also look much nicer, adding beauty to your room even when the television isn't being used.
3. Create your dream entertainment unit
Durability and looks aren't the only benefit of buying a custom-built entertainment unit.
Going the custom-built route opens up the ability for more colour options and other design choices, so you can create the exact type of entertainment unit you want.
This design flexibility will also allow for a more harmonious union with your room's decor.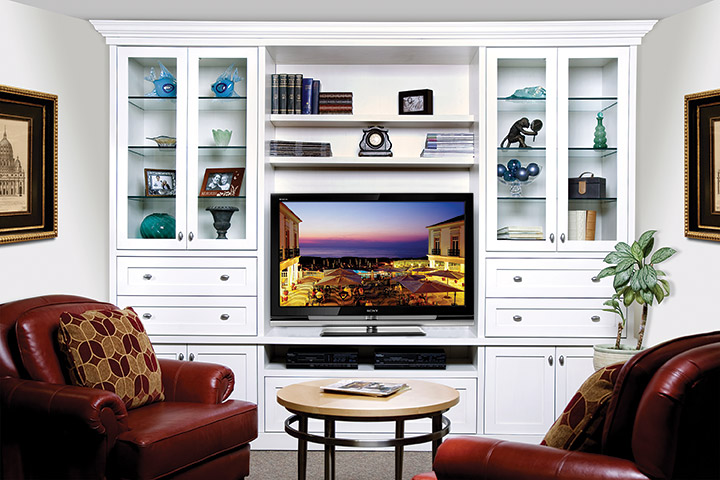 4. Looks and functionality combined
You'll appreciate the functionality an entertainment unit brings to your room.
Keep your DVDs, Blu-rays, and video games organized and easy to find, either behind closed doors or displayed for all to see and get a sense of your pop culture tastes.
We all use so many types of technological components nowadays. Keeping any combination of your flat screen TV, receiver, DVD player, Blu-ray player, streaming device, PVR, cable receiver, and gaming console organized can be a challenge.
An entertainment unit can accommodate all of them in an organized fashion. The unit's design also conceals all those unsightly cables and cords and provides the necessary ventilation for your electronics, ensuring them a longer life.
Why not upgrade the TV viewing room you spend so much of your free time in? We're pleased to offer you a free in-home consultation to help you design the kind of entertainment unit that will make your family's viewing experience more comfortable.
See also: