You have a big entryway and a closet. So why do you need better shoe storage?
Shoes tend to pile up at the front door in the most random way. Sometimes they get tossed to the back of the closet. If your footwear is organized and easy to find it can have a huge impact on your daily routine.
Here are four signs that you need better shoe storage in your home.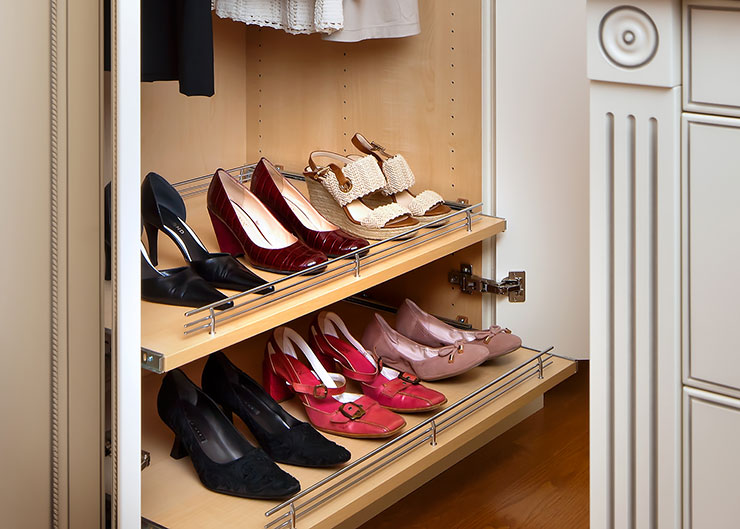 1. You're often late for work searching for the right shoes
When your shoes are piled up at the bottom of your closet it slows you down. Sorting through a pile of shoes makes it difficult to find the right pair when you're on your way to work or a special event.
A shoe rack or a dedicated shelving for footwear gives you a designated place for each pair of shoes. This makes them easy to find and access when you need them. No searching, no sorting, no wasted time.
Women with shoe racks are seven times more likely to be on time for work than women without shoe racks (IKEA US Life at Home Report).
If you're always late for work then a shoe rack might be the answer!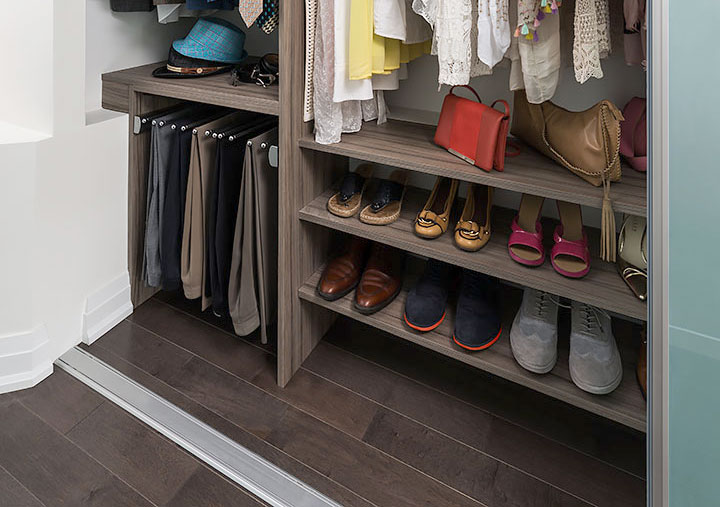 2. You can only ever find one
What's even more frustrating than not being unable to find your shoes? Finding only one shoe and wondering where the other one is. Shoe storage solutions encourage you to keep pairs of shoes together.
Save yourself some time and anxiety unless you enjoy running around the house looking for one shoe when you're late for work. Again.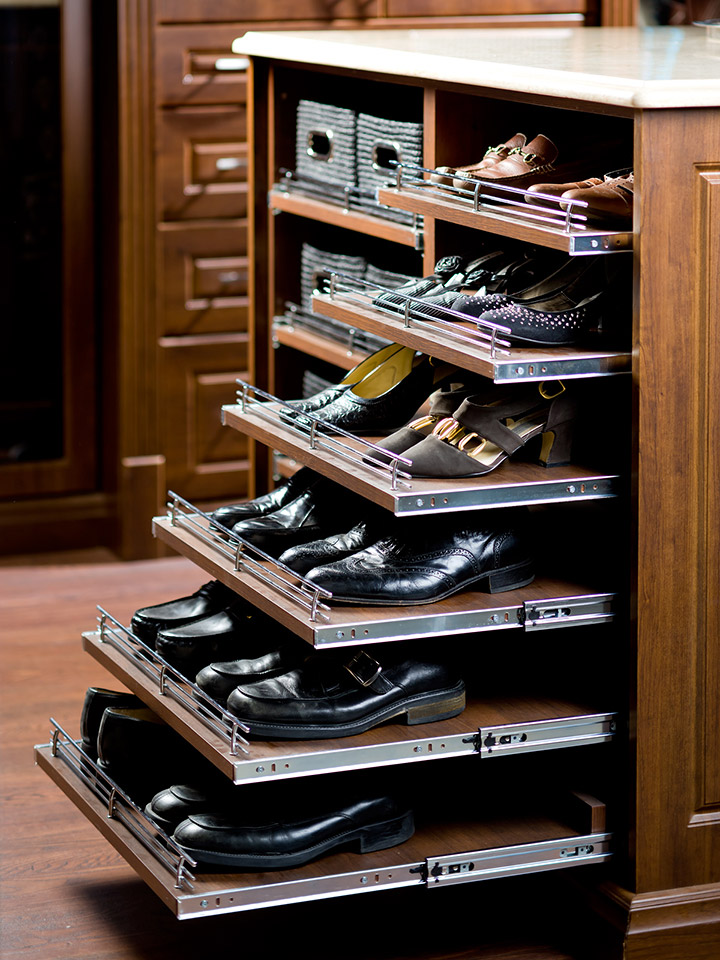 3. Your shoes are scuffed and marked up
When you pile heels, sandals, sneakers and dress shoes on top of each they will get scuffed up, marked and looking worn. Some of your shoes cost a lot of money. Keep them organized and take care of them.
A pull-out shoe rack or open shelves in your closet not only keeps your shoes neatly organized, it protects them and keeps them looking their best.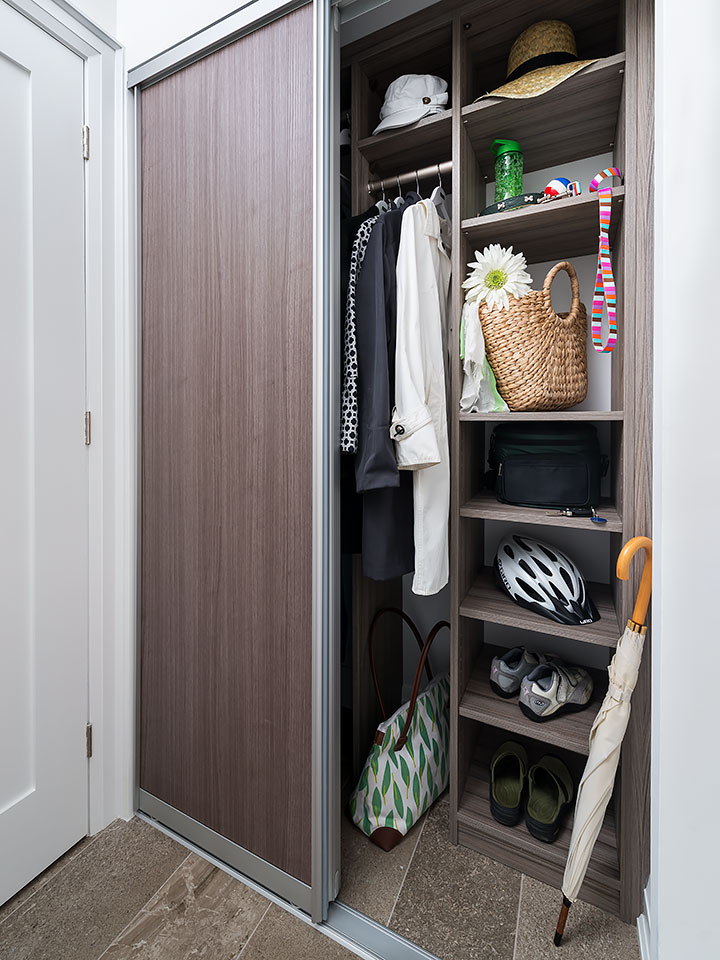 4. The entryway always looks cluttered
When family and friends come to visit, the first thing they see is the entryway to your home. What are they going to see when they open up your front door? People feel relaxed when they enter a home that looks tidy.
A storage bench is a great way to keep your front door free of clutter. It also provides people with a place to put their shoes on. Elderly people will really appreciate this when they visit as it is easier for them to sit down to put their shoes on.
A front hall closet with shelving or a shoe rack is another alternative to keeping the entryway tidy and open. An organized home is more welcoming and just makes life easier.
Upgrade your closet
Invest in better shoe storage solutions to help streamline your morning routine and keep your house looking great.
Visit our showroom to see how a shoe rack or custom shelving can be used in your closet.
Related links: