Successfully managing the many aspects of our everyday lives can be tricky.
Having to keep the home organized, schedules coordinated, appointments kept, and keeping on top of so many other things can get overwhelming. Prioritizing them all becomes a real challenge.
Well, as they say, "there's an app for that". And when it comes to improving your organization and productivity, there's actually quite a few.
Tablets and especially smartphones are never far from our reach, so why not put them to use to help simplify your life?
Here are nine of the better free organization and productivity apps that can make your daily life simpler to manage. All of them are available on both iOS and Android devices.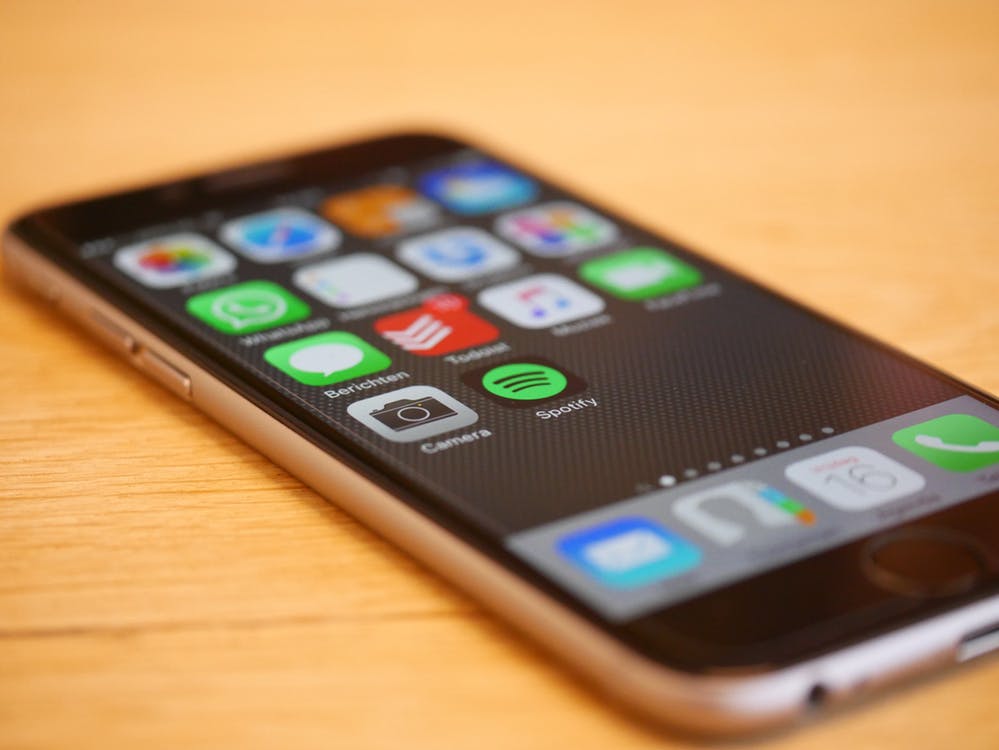 1. 24me
24me functions as a virtual personal assistant, providing an all-in-one tool for managing notes, tasks, calendars, and to-do lists.
Paying bills, providing event reminders, connecting your social networks, and even sending gifts to friends are just a few of the tasks this handiest of organization apps can help you manage.
2. ChoreMonster
The app's website confidently promises that "Your kids will beg to do their chores". That might be a stretch, but ChoreMonster takes a fun, engaging approach towards home organization for kids aged 4 to 12.
Parents add home chores into the app and list rewards for completing them, such as an extra hour of video game time or ice cream for the kids.
Kids sign into the app and can review to-be-completed chores and what the rewards are for completing them. The colourful interface is easy and fun to navigate for them.
3. 
Cozi Family Organizer
This easy-to-use organization app is a 3-time winner of the Mom's Choice Award and helps your entire family's daily routine run smoother.
Coordinate schedules, create and share shopping lists and chores, create event and appointment reminders, and view the entire family's plans for the day at a glance.
This handy communication tool lets everyone in your family view the same information. That means any changes made in the app on one device will update everyone else's app.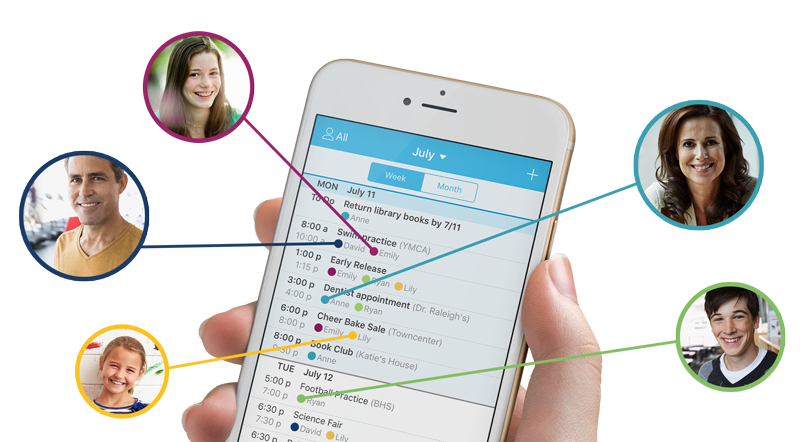 4. Wunderlist
Whether it's vacation planning, managing projects at work, or sharing a shopping list, Wunderlist helps you manage each task.
Set reminders about deadlines and scheduled appointments, ensuring nothing falls through the cracks any longer.
5. LastPass
It can be a nuisance keeping track of the many usernames and passwords we rely on these days, especially with internet security concerns making it a smart idea to change your passwords semi-regularly.
If your device's default password management isn't to your liking, one alternative option is LastPass. It helps you manage all your login information in one app that's accessed with a master password.
Online shopping is made much easier as well. You can also set the app up to give selected friends or family members access to your protected information in case of an emergency.
6. Our Groceries Shopping List
The best organization apps are user-friendly and Our Groceries Shopping List is just that.
Create grocery lists that can be shared on the devices of everyone else in your family. Whenever someone buys a grocery item, simply cross it off the list and everyone will be aware of the purchase.
Leave notes for specific items if need be. And the app also lets you add recipes and makes it easy to add needed ingredients to your shopping list.
Our Groceries Shopping List website
7. Closet+
A closet organizer keeps your closet in order and is one effective way to make it easier to decide what to wear. Clothes organization apps like Closet+ can also help you plan your wardrobe and keep track of what you own.
Keep track of when outfits were last worn and what items of clothing are best paired together. This can help you get a better sense of the value you're getting from your wardrobe.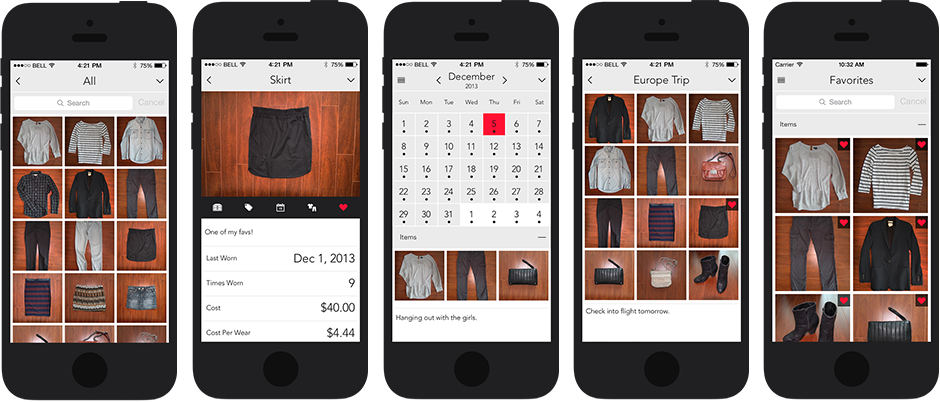 8. BrightNest
For organization apps that help you stay on top of housework, try BrightNest. This app helps you establish and maintain a regular maintenance schedule for keeping your home organized and clean.
Set reminders for upcoming cleaning tasks. The app also offers tips for specific chores you need to do, drawing from the thousands of home care articles on BrightNest.com.
9. Evernote
The app's tagline on their home page is "Meet Evernote, your second brain".
Evernote helps you organize notes, tasks, ideas, inspiration, images, or anything else you might find online, syncing them to all your devices.
Your notes and ideas can also be easily shared from the app with friends, family members, or work colleagues.
Supplement these organization apps with our home organization solutions
These organization apps can help you manage your daily life and so can many of our home organization and storage products, which come with a 10 year warranty.
From custom closets to beautifully crafted custom cabinetry for the entire home, Organized Interiors can help in areas beyond what these organizations apps are capable of assisting you with.
Schedule your free in-home design consultation with us today!
See also: