Longer days and warmer weather mean spring is here. Finally!
It's time to get out of your winter funk, get motivated, and tackle some of those clutter areas in your home.
Here are seven spaces that can benefit from home organization projects this spring.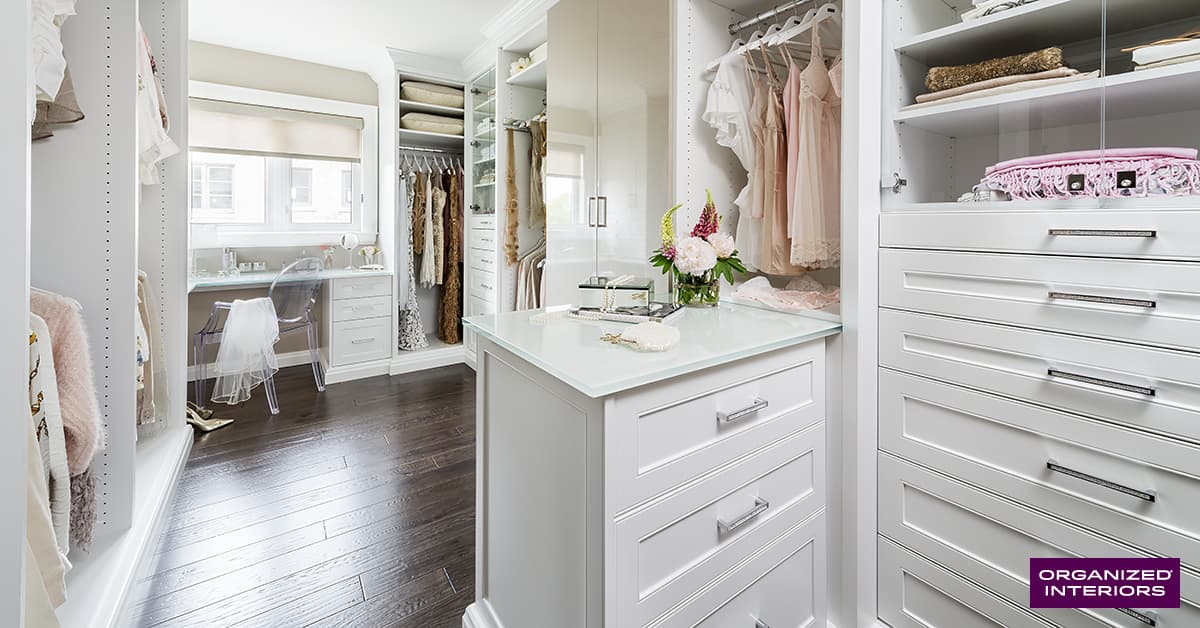 Walk-in closet
By this time of year, your closets are overworked and overflowing with stuff you seldom wear. Bulkier winter clothing also tends to eat up more of your precious closet real estate.
If your closet space is bursting at the seams and failing to meet your storage needs, make use of that underutilized spare room in your home to significantly expand your wardrobe storage options.
Transform the spare room into a large walk-in closet (also known as a dressing room). Create a home for all of your clothing and accessories with wall-to-wall cabinetry. You can also add a makeup table and lounging area that's personalized for your needs.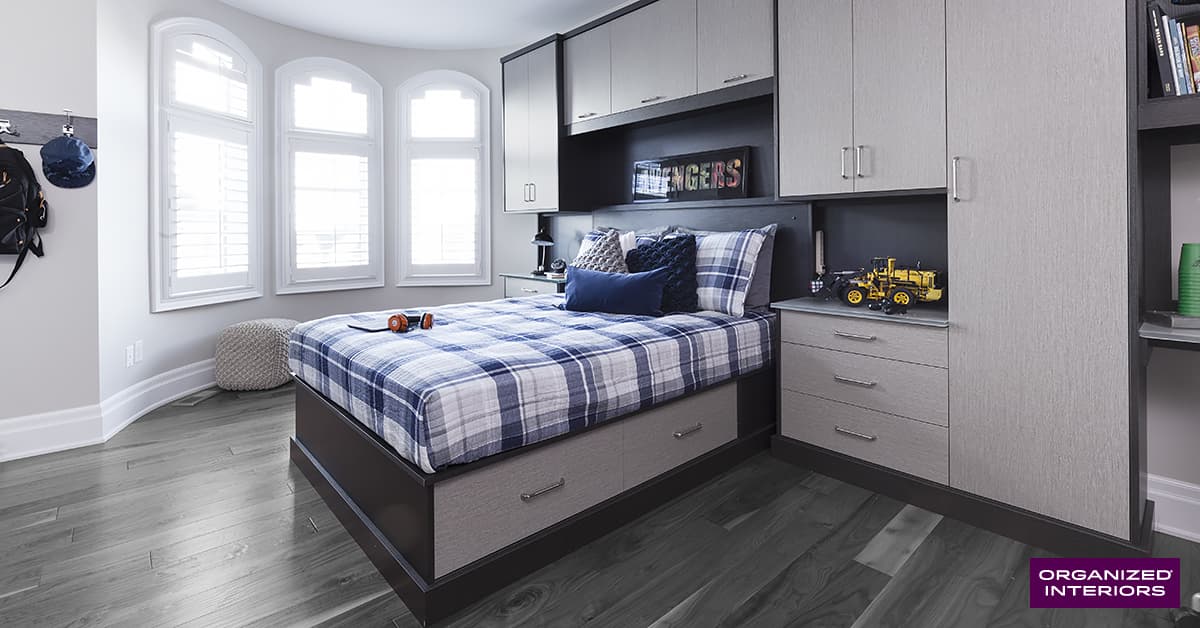 Bed surround storage
If you're constantly cleaning up clutter on your bedside table and around your bedroom, bed surround storage is a solution you may not have considered.
Get your bedroom organized with a bed surround that maximizes storage space. Underbed, overhead, nightstand, and wardrobe storage space can all be incorporated into the bed surround's custom design.
A bed surround also nicely enhances your bedroom's décor with its stylish, bespoke design.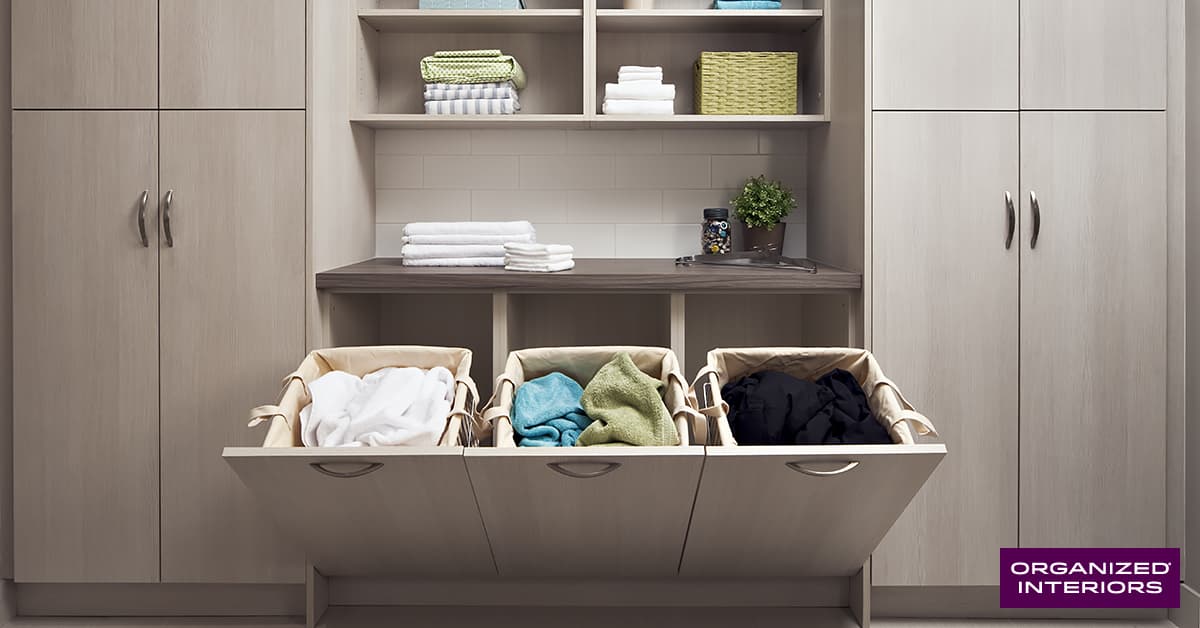 Laundry room
Laundry rooms can be dark, dreary rooms that lack nobody wants to spend time in. Why not improve the space with a laundry room makeover this spring?
Our designers can transform your laundry room into a modern-looking space that's more comfortable and enjoyable to spend time in.
And as one of your home's hardest working rooms, we can also increase the functionality and usability of your laundry room with improved storage that includes new cabinetry, pullouts, and accessories.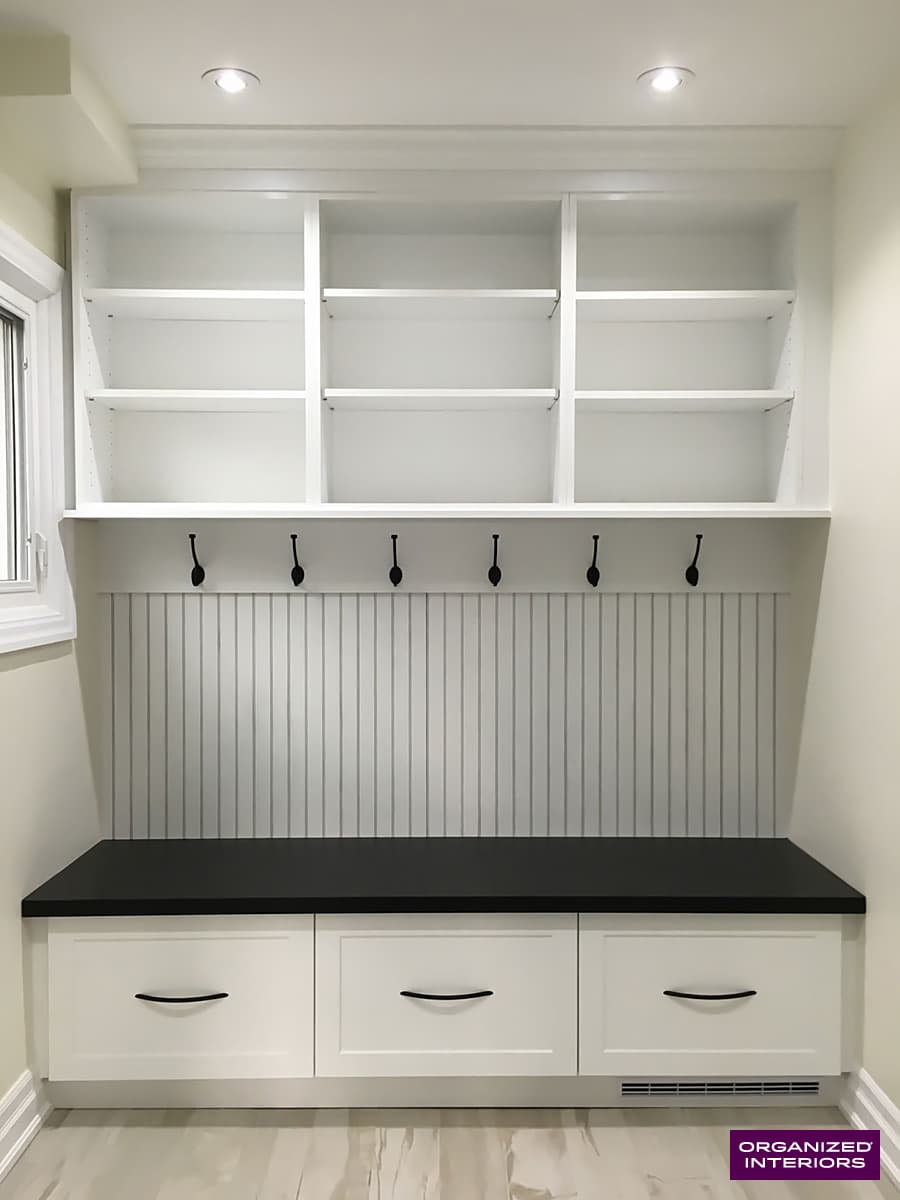 Mudroom
Warmer weather means you and your kids will be spending more time doing outdoor activities. One effective way to stay organized with an increased level of traffic coming and going from your home during the spring and summer is to add a mudroom.
A mudroom is practical for any home and can be combined with a laundry room, be a small room near an entrance, or simply a dedicated space in the hall of a front entryway.
Add extra storage space for all of your family's outdoor apparel and accessories to minimize clutter and keep muddy footwear in a contained, transitional area.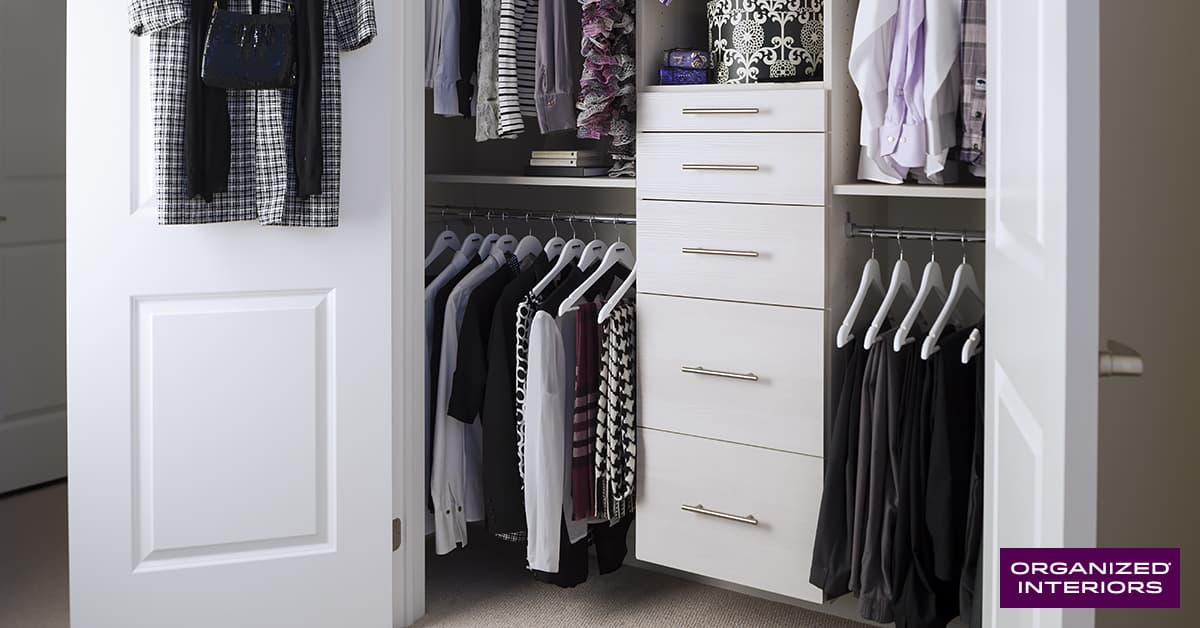 Reach-in closet
Is getting dressed every day an exhausting, frustrating process due to the sad state of your closet? If budget or space limitations make a walk-in closet impractical, improving your reach-in closet with a closet organizer might be the solution for you.
Depending on your needs, the design of a reach-in closet can be really simple or quite extravagant. Either way, you will maximize the storage space in your closet and greatly reduce the clutter in your room.
Home office
If you've been thinking about adding a workspace to your house, why not make it the home organization project you tackle this spring?
A home office creates a functional, private space that mom or dad can use for working and the kids can also use as a study space.
Organized Interiors' bespoke home office designs can utilize a guest room or even use a corner carved out under a staircase.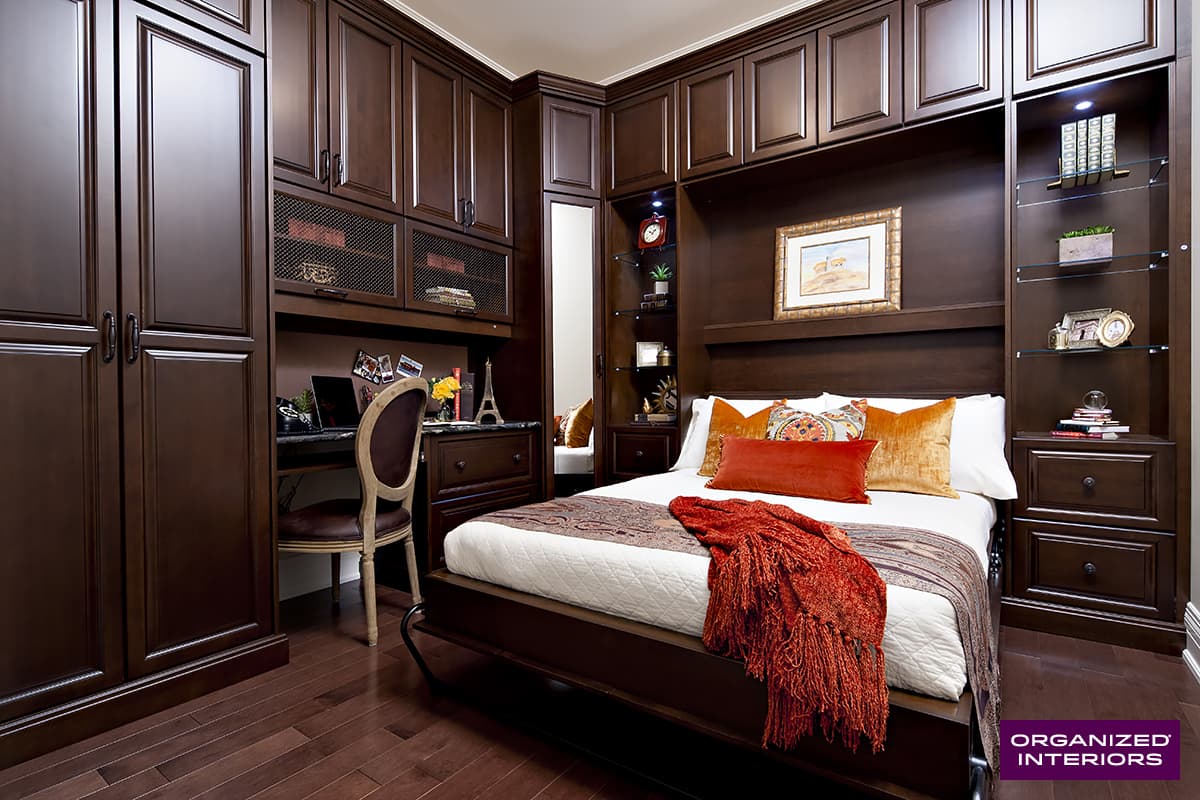 Wall bed
Another great spare room idea is to create a guest room that includes a space-saving wall bed (also known as a Murphy bed).
A pullout wall bed is much more comfortable for your guests than a futon, sofa bed, or inflatable mattress. The wall bed unit's integrated storage systems and stylish design also create a more hospitable, welcoming space for overnight guests.
Make space for living this spring
These are just a few of the practical home organization projects worth taking on this spring.
Regardless of what area of your home needs help, Organized Interiors has a storage and organization solution that can be customized just for you.
Schedule a free design consultation to have an Organized Interiors designer come to your home and provide you with a detailed quote.
Please share this post if you found it useful.
See also: