Are you a clothes enthusiast short on closet storage space?
Could the routine of getting ready for work or social engagements use a refreshing change of scenery that frees you from the bedroom or bathroom?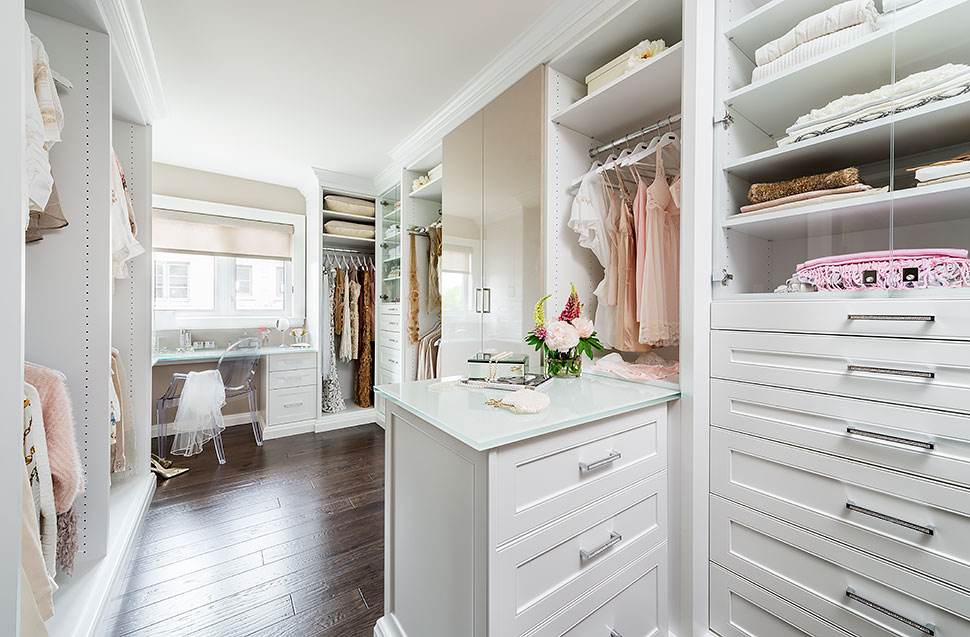 Here's an idea – a dressing room closet. In recent years, dressing rooms have become a highly coveted addition to homes as more people discover their many benefits.
Here are five reasons to add one to your home.
1. An abundance of storage options
Adding a dressing room (also referred to as a "large walk-in closet") to your home considerably expands your clothing storage options.
This gives you the freedom to organize your clothing, shoes, and accessories in a manner that exactly fits your vision.
2. A dressing room eliminates bedroom clutter
Just imagine the liberating feeling of adding a whole extra room that can, in part, be used to store your clothing and accessories.
A dressing room will eliminate the bedroom clutter that has limited your organizational capabilities for too long.
Better clothes organization directly translates into an improvement in efficiency when it comes to getting ready for work or social functions. That's because everything is in its place and much easier to find.
3. Enjoy unlimited design potential
The design potential for a dressing room is only limited by the lengths of your imagination.
Feel like showing off your impressive wardrobe? Then an open-concept dressing room design will work for you.
If you want your belongings kept out of sight, consider keeping them behind custom closet doors or in a wardrobe closet. Other design options to think about are:
shelving
furniture like a sit-down vanity, dresser, or comfortable chair
closet accessories like valet rods, laundry hampers, and shoe racks
a multi-purpose centre island providing storage space for watches and jewelry, as well as a surface to fold and iron your garments
a full-length dressing room mirror
4. Create your own private sanctuary
A dressing room is much more than just a clothing storage area. It's a dedicated space that becomes your own little sanctuary.
Enjoy its privacy and comfort as you ruminate about your wardrobe options, put on makeup, unwind after a long day, or (naturally) get dressed.
5. Maximize your home's functionality
A guest bedroom is nice to have, but how frequently does it really get used? Couldn't that spare room be put to better use if you don't entertain many overnight guests?
A dressing room turns your home's spare room into a better utilized purpose-driven space, because it will get used every single day.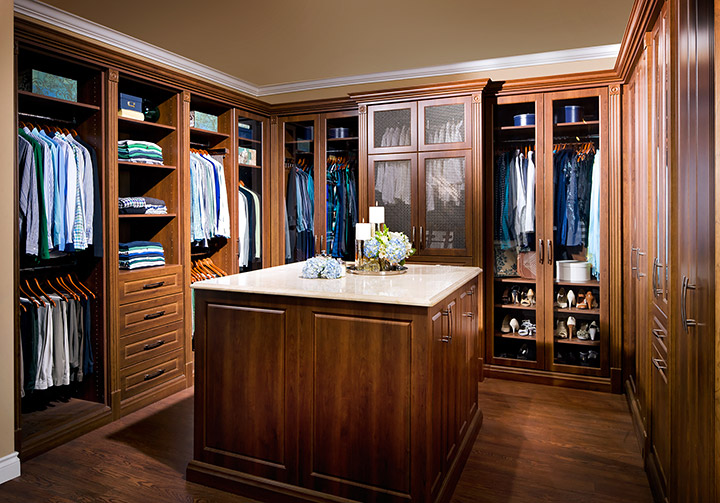 A dressing room doesn't have to be unobtainable just because you lack a spare room. If your master bedroom is larger than your needs require, you can create a private dressing space by installing a partition wall.
Dressing rooms combine the luxury of a private dressing area with the functionality of an additional clothes storage area. Their unique design possibilities will also reflect your tastes and style.
These dressing room ideas can get you started, but feed your imagination further by booking a free in-home consultation with one of our designers.
See also: