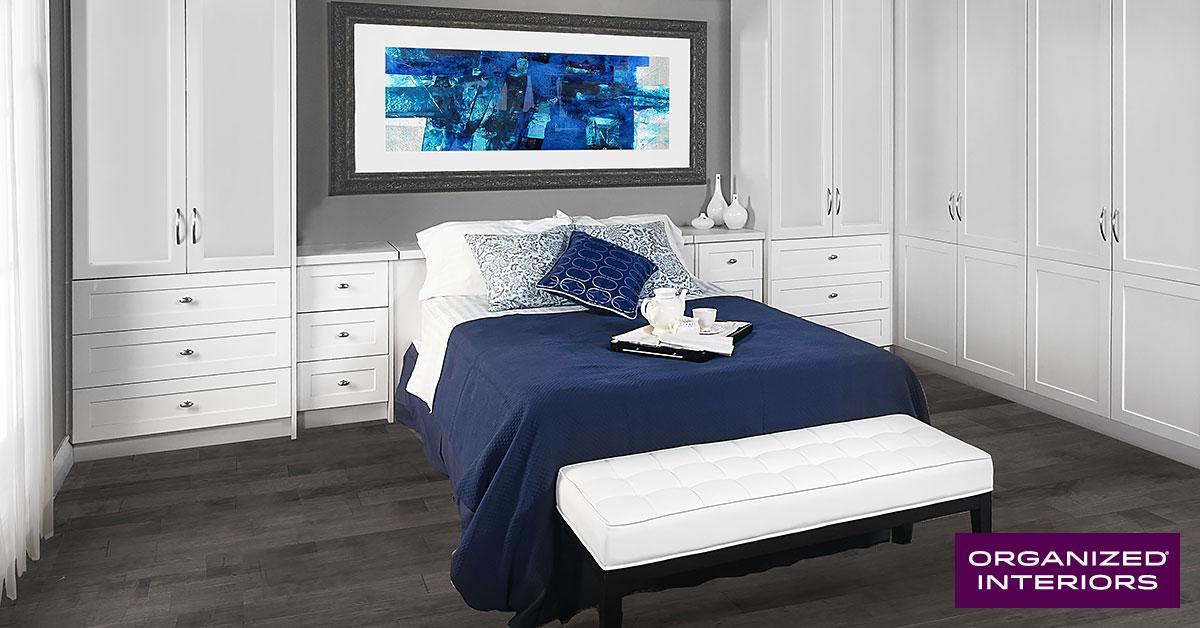 It can sometimes require a little ingenuity to find extra storage space in the bedroom.
Small bedrooms present even more of a challenge when it comes to finding storage space that helps you stay organized. That's why bed surrounds are so useful.
Bed surrounds maximize your bedroom's storage space and functionality by providing extra storage room that's built right into the all-in-one design of the bedroom furniture.
If you're unfamiliar with the term "bed surround", you may be more familiar with the bed products that are in the same furniture category:
platform bed
storage bed
platform storage bed
captains/captain's bed
The origin of bed storage
The bed surround takes the smart underbed storage concept one step further by expanding on the design to create a larger, fully integrated furniture piece. The origin of this multipurpose, storage space-maximizing concept can be traced back hundreds of years.
The cabins on ships back then were so small that a creative designer came up with the idea of adding storage space that was built right into a cabin's bed. It was a luxury that only the ship's top personnel got to enjoy, hence the name "captains bed".
So why should you consider a bed surround for your home? Here are five great reasons:
1. Bed surrounds aren't just for kids
You might think that bed surrounds are suited more to kids' bedrooms and not meant for adults. In fact, a bed surround is perfect for kids and adults.
After all, who wouldn't want one of their rooms to be enhanced by a comfortable, beautiful piece of furniture that makes their bedroom space work harder for them?
2. Maximize your bedroom's storage space
The bed surround's valuable underbed storage design features spacious drawers that can be used more effectively than traditional underbed storage.
The 6-10 inch gap underneath beds that use a box spring are typically filled with flat rolling plastic storage containers or, even worse, miscellaneous items that are just stashed loosely, with no thought given to organization.
And because they're difficult to get underneath to vacuum (and because it's a pain to move the stored items out of the way), the area underneath traditional beds is usually filthy.
Bed surrounds use a slat support system instead of a box spring, which allows for more storage space with the drawers. The drawers' stored contents also stay protected from dust. Extra blankets, pillows, linens, toys, and clothing can be kept in the deep, conveniently close-at-hand drawers.
The "surround" part of the bed surround design can include:
built-in nightstands with drawers
custom cabinetry and open shelving above the bed
hidden storage within the headboard
a custom wardrobe
3. A custom bed surround fits your needs better
Unlike the limited one-size-fits-all selection you'll find with bed surrounds sold at big box stores, a custom bed surround can be designed to fit your needs much better.
Being able to choose what storage features are incorporated into your bed surround's design means you'll get a lot more functionality from the furniture.
For example, say your closets and dresser drawers are full and you're looking for more clothing storage space. This need can be factored into the design of the bed surround, perhaps by incorporating a custom wardrobe.
How wide or deep do you need your bed's drawers and how many of them would you prefer? Do you have a desire to really personalize the space above your bed surround with art or photos, which would call for more open shelving to be used in the design?
Perhaps you want the top of your nightstand to be a little bigger to allow enough room for the numerous items that will be kept there, such as eyeglasses, an alarm clock, books, or a tablet or phone. The beauty of custom bed surrounds is that your specific needs can usually be accommodated.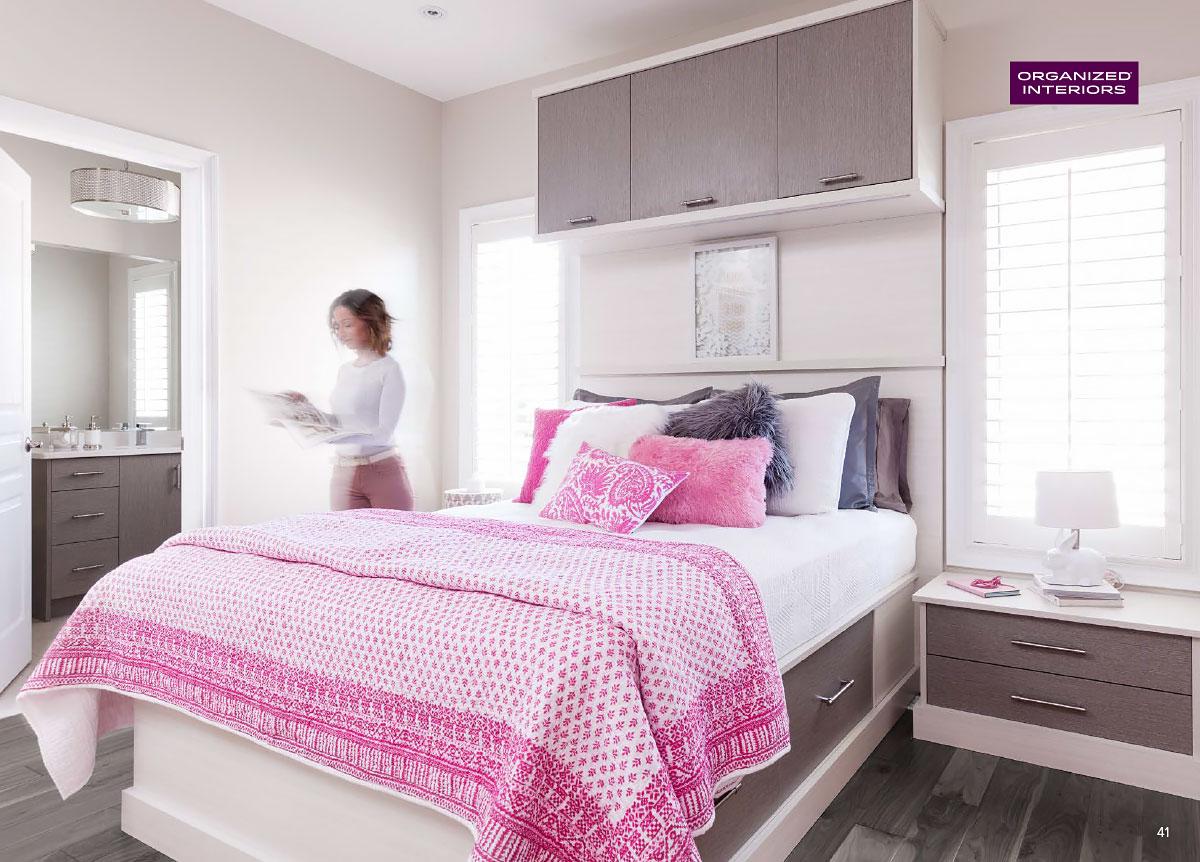 4. Customize your bed surround's look
Having a lot more bedroom storage space is nice, but you also want your new bed surround to enhance your bedroom's décor. That's one of the other major benefits of choosing a custom bed surround.
Organized Interiors' custom bed surrounds complement any room's style, whether it's traditional, contemporary, or modern. Choose from a huge selection of finish colours and styles to achieve the look you want.
A number of other customization options allows you to adorn your bed surround with even more appealing features. When choosing your pulls for the drawers and doors, you can select from the largest selection of Richelieu decorative hardware in the GTA.
You can add task, accent, and ambient lighting that's useful and also really shows off the bed surround's beautiful design.
5. Bed surrounds are perfect for small bedrooms
If some other bedroom storage products like a wardrobe or dresser simply can't fit within your small bedroom space, a bed surround is perfect to make the most of your limited space.
And if your large or small bedroom has awkward corners and spaces, a custom bed surround can be designed to accommodate your room's unique layout.
Bed surrounds: a practical bedroom storage solution
When it comes to practical bedroom storage ideas that can lighten the load on your closets, bed surrounds make complete sense.
Schedule a free in-home design consultation and one of our design consultants can further explain how a custom bed surround can enrich your home.
See also: