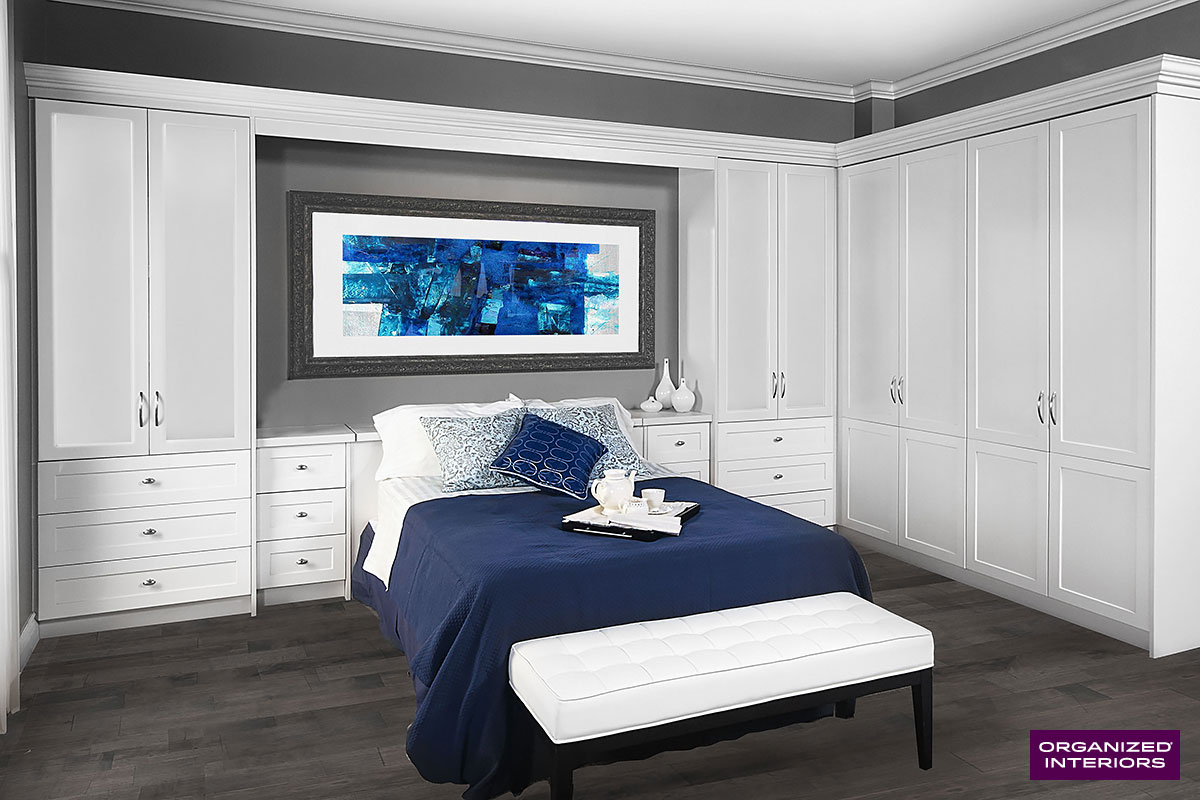 The key component in keeping an organized bedroom is to have a closet space that's well-designed and highly functional.
A well-managed closet can keep clutter from spilling out into the rest of the bedroom, but a closet won't always be able to handle all of your wardrobe storage needs.
That's when it's time to consider some bedroom storage furniture ideas to help lighten the load in your closet a little.
Bedroom storage furniture ideas you may not have considered
Perhaps you're looking for some supplemental storage systems for the bedroom for the following reasons:
your bedroom closet is too small
you own too many clothes and can't find the time to properly thin out your wardrobe
you want to make better use of the storage space in your bedroom
A dresser and nightstand/bedside table are some obvious examples of bedroom storage furniture most of us use.
If you're looking for some additional outside-the-closet bedroom storage furniture ideas to keep things tidy, here are a few outside-the-box suggestions.
1. Bed surround
When it comes to adding extra non-closet storage space to a bedroom, it's hard to beat a bed surround.
This versatile piece of furniture gets somewhat overlooked when homeowners are considering the best bedroom storage furniture ideas.
Here's why a bed surround is worthy of your consideration when you're looking for smart ways to furnish your bedroom:
maximizes your bedroom storage space
provides a comfortable sleeping space
adds a stylish decorative touch to a bedroom
Let's start with the valuable underbed storage a bed surround provides. The integrated storage drawers are perfect for things like out-of-season clothing, pillows, and blankets. And unlike a traditionally open underbed storage space, all your belongings will stay clean and dust bunny-free.
Bed surrounds can also include everything from nightstands, a headboard with cabinets and shelving storage, and even a custom wardrobe (or two).
And with a bespoke bed surround design, everything from the drawer sizes, shelf widths and depths, lighting placement, finishes, and any other available features can be customized for you.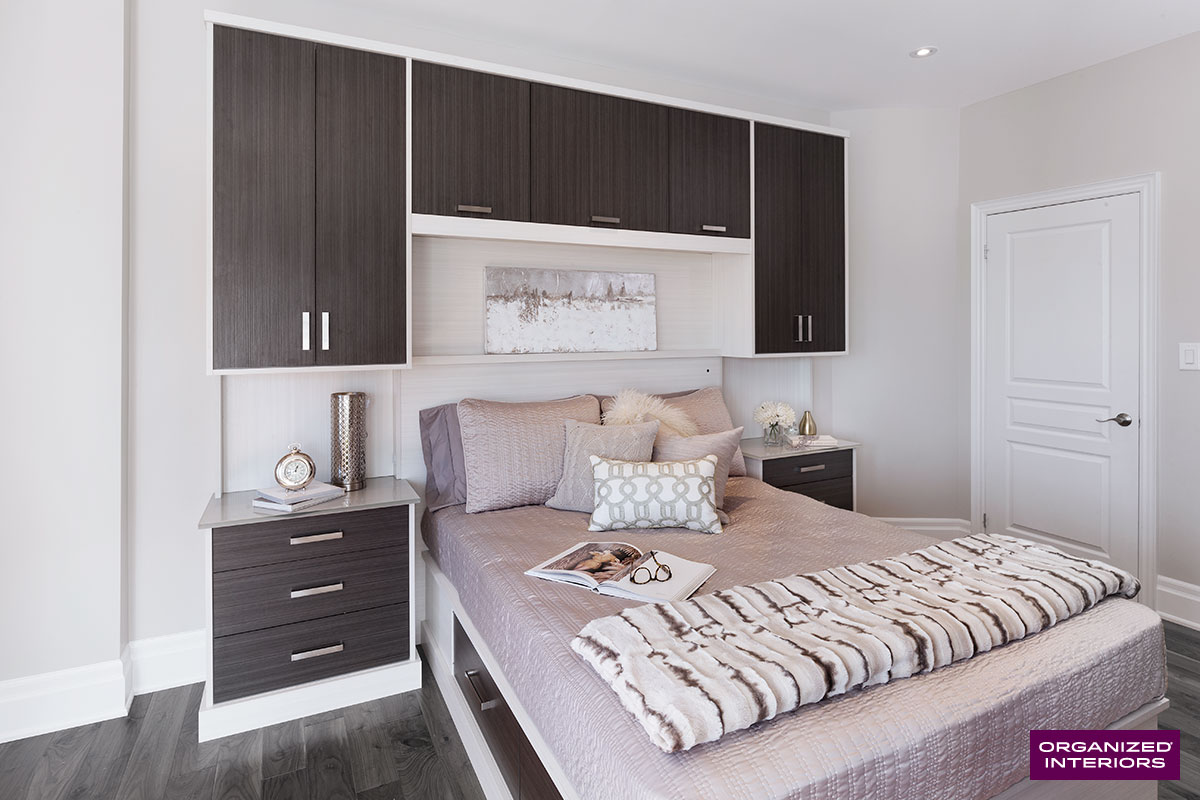 2. Wardrobe
A wardrobe (also known as an "armoire") is another smart solution to turn to when you need more bedroom storage. The beauty of a wardrobe is that it can fit anywhere there's free space in a bedroom.
Some people are under the impression that a wardrobe is little more than a furniture enclosure with an extra hanging rod or two, along with a shelf.
While it does function as an extension of your closet for clothes hanging space, a wardrobe can do so much more. Many of the useful accessories and features that make a closet organization system so effective can be added, too. Examples include:
full-length mirror
drawers with dividers
pullout shoe rack
a valet rod, tie/scarf rack, and decorative hooks
Wardrobes are a great storage option if you're finding a shared closet space too frustrating to maintain with your partner. Create a separate storage space for one of you by adding a wardrobe to your bedroom.
Bedrooms aren't the only room in a home where a wardrobe can be added, either. They're ideal for a playroom, storage room, guest room, or any room without adequate (or any) closet space.
And just like a bed surround, going the custom route for the wardrobe you're buying allows you to personalize the design to suit your needs, both functionally and aesthetically. With decorative touches like metal grill or glass doors, crown moulding, and stylish door and drawer pulls, a bespoke wardrobe becomes a beautiful furniture display piece.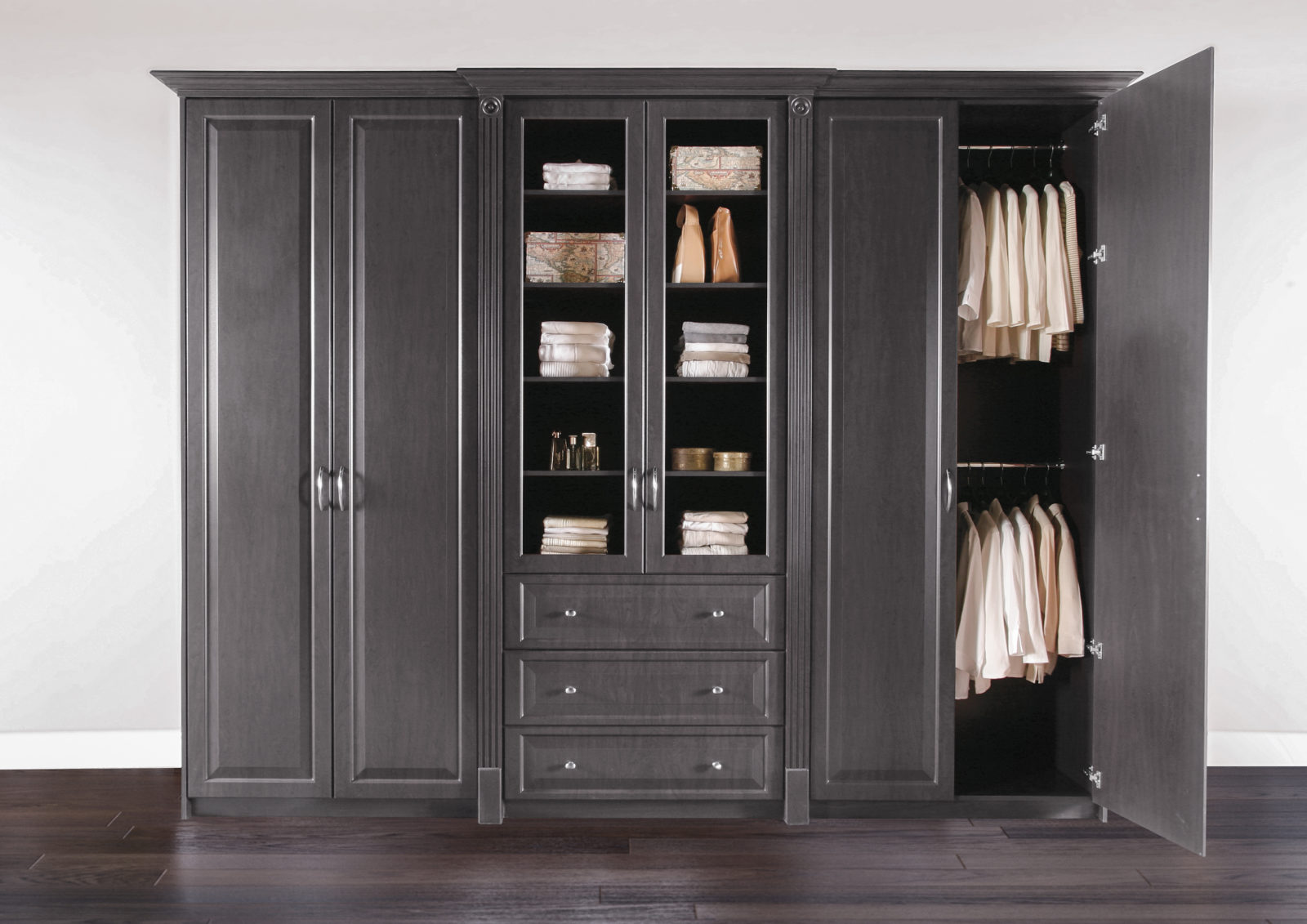 3. Wall bed
You might not think of a wall bed when you're considering bedroom storage furniture ideas, but it might actually be perfect for your needs.
A wall bed's clever design is all about space-saving and nothing occupies more floor space in a bedroom than a bed. Wouldn't it be nice to reclaim the floor space a bed takes up when you don't need it?
Wall beds (also known as "Murphy beds") conveniently fold up into a stylish cabinet when they're not being used. That makes them ideal for guest rooms, micro-condos, or any room where space is limited.
You could also optimize your available space by creating a multi-purpose room that functions occasionally as a guest room and as a home office the rest of the time.
And we're not including wall beds on this list of creative bedroom storage furniture ideas just because the bed itself can be stored away.
A custom wall bed can also incorporate surrounding drawer and cabinet storage, to really expand your bedroom storage options.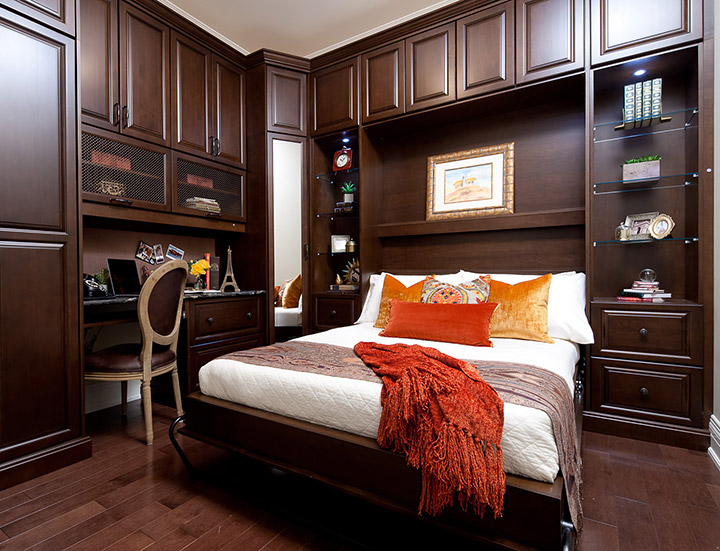 Great bedroom storage furniture ideas to keep you organized
Organized Interiors has the highest quality bedroom storage furniture ideas and custom closet solutions for your home.
Schedule a free in-home design consultation with us to discover how our 40+ years of organization expertise can help you to improve the storage flexibility in your home.
Please share this post if you found it useful.
See also: