Whether you know it as a "wardrobe", an "armoire", or a "wardrobe armoire", this classic piece of furniture has been around for many hundreds of years.
The wardrobe armoire has long been a popular storage solution for a number of reasons. But what should you know before buying a wardrobe armoire for your home?
Let's look at five things that will help you make an informed decision when purchasing a new wardrobe armoire.
1. A wardrobe armoire gives you extra storage space
If your closet space is lacking and solutions like a closet organizer still aren't freeing up the storage space you need, a wardrobe armoire is ideal.
Wardrobe armoires can be used for your everyday wardrobe, off-season clothing, blankets, linens, and just about anything else that needs a home.
Your belongings will remain organized, hidden from view, and always easy to access.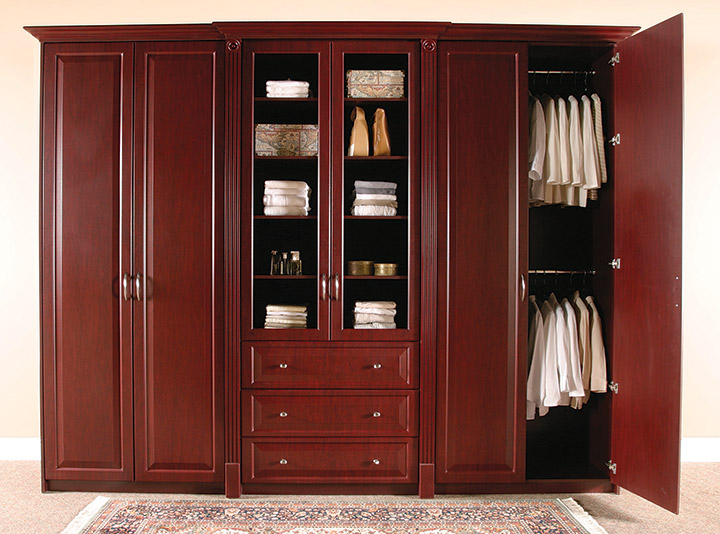 2. Wardrobe armoires can be added anywhere in your home
We can design a custom-fitted or free-standing wardrobe armoire that is adaptable to any area of your home, whether it's in your bedroom, mudroom, front entryway, home office, or elsewhere.
Free-standing wardrobe armoires give you the flexibility to be moved from one room to another if necessary. To prevent tipping and ensure its stability, the wardrobe armoire is secured to the wall.
3. Choose a custom wardrobe armoire
A one-size-fits-all approach when buying furniture isn't always ideal, especially when it comes to wardrobe armoires.
Buying assemble-it-yourself furniture from a big box retailer drastically limits your ability to choose a furniture piece that looks and functions exactly how you want.
A custom wardrobe armoire from Organized Interiors can be designed to the exact width, depth, and height required for your space.
We can also present you with many custom options, such as your choice of finishes, decorative hardware, and other features like glass door panes, shelving, mirrors, and more.
4. Satisfy your storage needs with a custom wardrobe armoire
Our wardrobe armoires can also be designed according to what your storage needs are. Do you want drawers with divider inserts included to keep your smaller articles of clothing organized?
Are pullouts for your shoes an absolute necessity? Do you need more vertical hanging space to accommodate storing your jackets and dresses?
Our designers can make all of this possible.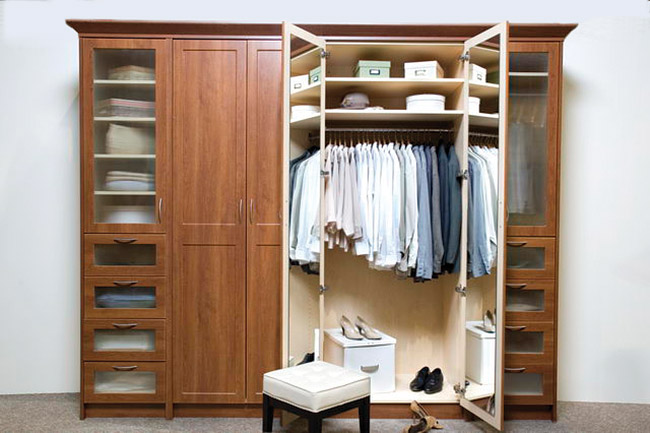 5. A custom wardrobe armoire can also be a stylish room centrepiece
Wardrobe armoires are more than just an extension of your closet. The high quality of our custom wardrobe armoires is immediately evident to the eye and to the touch.
This stylish furniture piece can instantly become a focal point and centrepiece of any room it's located in. Its design can also factor in the room's existing décor in order to effectively complement the look of your space.
Wardrobe armoire storage solutions and more
Along with our wardrobe armoire storage solutions and closet organizers, you could also consider adding create-a-closet® to any room in your home in order to give you more clothes storage space.
Schedule your complimentary in-home design consultation. One of our design consultants will visit your residence, measure your space, and provide recommendations for which style and design of wardrobe armoire will look best in your home.
See also: