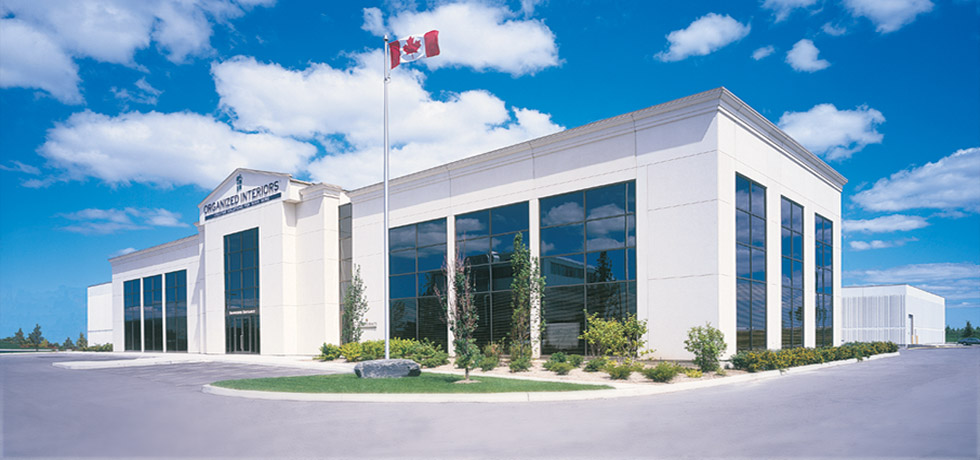 The Canada 150 celebration last Canada Day was particularly momentous, but every July 1st is special.
As we prepare to spend Canada Day with our families and enjoy the fireworks and all-too-brief hot weather bestowed on us by our beautiful country, the day provides a great opportunity to reflect on how lucky we are to live here.
Canada stands as a pillar of stability, kindness, opportunity, and civility to the rest of the world, which we should all be enormously proud of.
A proudly Canadian home organization company
As Canada Day approaches, Organized Interiors also takes the time to reflect on our proud Canadian heritage.
Based in Vaughan, Organized Interiors is Canada's largest designer, manufacturer, and installer of creative home storage and organization products.
For several decades, we've been serving our Canadian clientele and helping them find innovative ways to make more space for living. In all aspects of our business operations, Organized Interiors' Canadian roots are proudly on display.
Over 40 years of experience in Canada
Organized Interiors is known as a leading expert in custom closet organization and solutions for improving the entire home, but we weren't always known by that name.
Our operation actually started in 1974 under the name McDoors & Closets. Organized Interiors came to be after we acquired The Closet Shop and other established closet design companies, all of which were well-respected in the home building and interior design professions.
We rebranded with a name that neatly (pun intended) sums up our core philosophy – providing our customers with helpful solutions for keeping the interiors of their homes well-organized.
More than 40 years later, Organized Interiors is still going strong. The homes of our many valued Canadian customers are now easier to keep organized and have a more high-end look to their décor.
Organized Interiors has been recognized with numerous awards for our outstanding quality and service, including a Business Achievement Award from the Vaughan Chamber of Commerce.
Canadian design team
Our team of Canadian design consultants is the best in the business.
Knowledgeable and professional, our design experts know how to create the best design solution to meet the unique needs of each individual client. We encourage you to take advantage of their years of expertise in the industry.
Whether they're meeting a client in our showroom or in the comfort of the client's home for a free consultation, the design consultants get to know each customer.
One of Organized Interiors' hallmarks is our ability to customize each project, which is where you'll see the design consultants' talents really shine.
We manufacture in Canada
Once our design consultants have started to bring your project to life with their carefully conceived design, our Canadian manufacturing team gets right to work.
All of our custom cabinetry and custom products are manufactured right here in Canada, on-site at Organized Interiors.
Our team of skilled craftspeople manufacture to the precise specifications the project requires, ensuring the highest standards of quality for all of our products.
Canadian installation team
What sets Organized Interiors apart from our competition is that we are truly a full-service Canadian home organization and storage business.
That includes having our own team of installers finish the project after the designing and manufacturing processes have been completed.
Whether it's a closet organization system, laundry room, home office, or entertainment unit you've custom ordered, the installation team makes sure your custom project looks and fits just right in your home.
Enjoy your Canada Day!
Organized Interiors couldn't be more proud to be a 100% Canadian home organization business serving the best customers in the world.
From everyone at Organized Interiors, have a safe and enjoyable Canada Day!
See also: