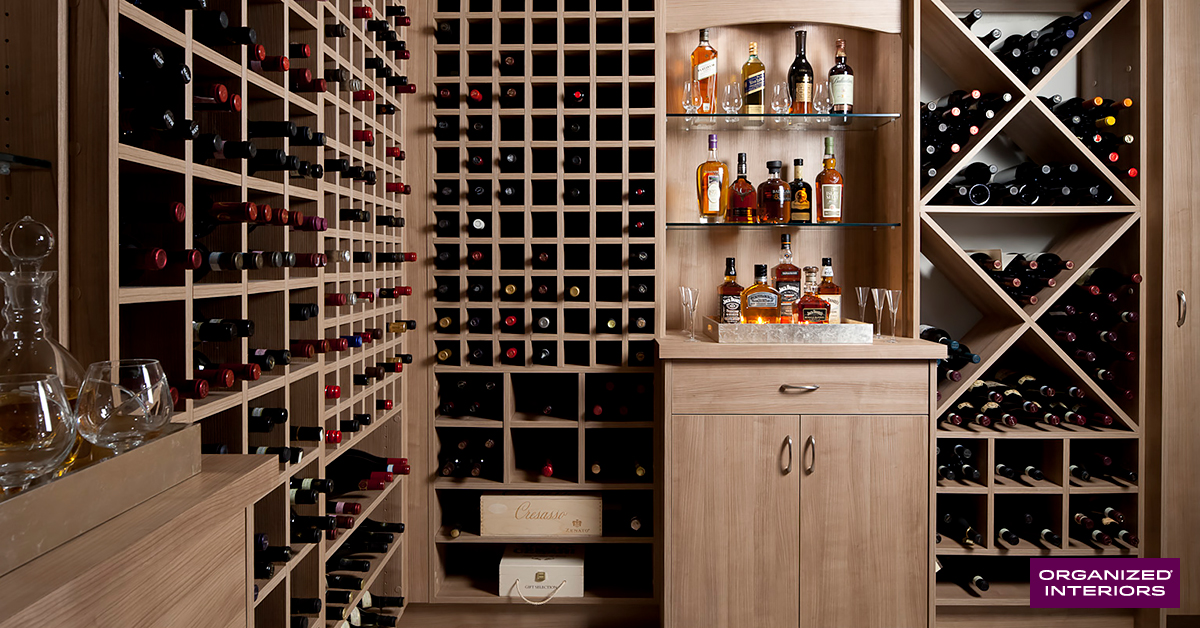 When you think of the countries who produce some of the world's finest wines, names like Italy, France, Spain, and Portugal immediately come to mind.
Canadian wines may not have the history or prestige that the top winemakers from those countries have, but we do produce many outstanding varieties of wine. Obviously, Canadian icewines are now world-renowned.
Here are a few interesting facts about the Canadian wine industry:
Canada and Germany are the world's largest icewine producers
approximately 75% of Canada's icewine is produced in Ontario
in 2016, Canadian bottled wine exports were valued at $34.7 million (icewine accounted for 55% of that)
the wine and grape industry is responsible for more than 37,000 Canadian jobs
between 2011 and 2015, the national economic impact of the Canadian wine industry grew from $6.8 billion to $9 billion (a 33% increase)
7 Canadian wines that won't disappoint
Clearly, our wine industry is robust and Canadian wines are receiving more and more international attention for their high quality.
We thought we'd spotlight just a few of the fine Canadian wines you owe it to yourself to try at least once.
Redstone Winery
Ontario's Redstone Winery was named Winery of the Year at the 2017 WineAlign National Wine Awards of Canada. That's an impressive achievement for one of the relatively newer Canadian wineries.
Redstone's sustainably farmed 38-acre estate vineyard in Beamsville (located between Hamilton and St. Catharines) produces award-winning Chardonnays, Rieslings, and Rosés.
Last month's issue of Vintages magazine recommended Redstone's 2012 Limestone Vineyard Pinot Noir ($25), citing its "elegant floral, raspberry, and wood spice notes".
Mission Hill Family Estate Winery
B.C.'s Mission Hill Family Estate Winery helped put Canada on the international wine map when they took home the Best Chardonnay in the World award at the 1993 International Wine & Spirit Competition.
More recently, their 2011 Martin's Lane Pinot Noir won the top award in the under £15 category at 2013's Decanter World Wine Awards. Even more impressive is the fact they were competing against 14,000 other wines. That same year, Mission Hill was named the Canadian Winery of the Year at the National Wine Awards.
Earlier this year, respected Canadian wine publication Vintage Assessments recommended Mission Hill's 2014 Reserve Merlot ($30).
Inniskillin Wines
Inniskillin Wines, Ontario's first icewine maker, is Canada's largest icewine maker and exporter. Based in Niagara-on-the-Lake with a second winery in B.C., Inniskillin might be best known for their superb icewines, but icewines actually only account for about 10% of the winery's annual output,
One of the most internationally well-known Canadian wineries, Inniskillin also attracts more than 250,000 tourists to their wineries each year.
Icewine lovers can't go wrong with Inniskillin's 2014 Okanagan Riesling Icewine ($53). It was a Silver Medal Winner at last year's WineAlign National Wine Awards of Canada.
Burrowing Owl Estate Winery
Burrowing Owl Estate Winery was started in 1993 in British Columbia's Okanagan Valley wine region.
Considered one of the leading Canadian wine wineries, Burrowing Owl Estate recently picked up awards for several of their 2014-2016 vintages at the 2017 National Wine Awards of Canada.
One of those award-winning wines is Burrowing Owl's 2014 Cabernet Sauvignon ($46).
Henry of Pelham Winery
Henry of Pelham Winery produced their first vintage in 1988, in the early days of Niagara's wine production. The winery produces an assortment of well-regarded red and white wines, as well as various icewines.
Toronto Life magazine praised their 2015 Chardonnay Estate ($20) as "one of the LCBO's best bottles of Ontario wine". Just last week, the Toronto Star spotlighted the winery's 2015 Henry of Pelham Speck Family Reserve Baco Noir ($25) on a list of recommended wines for Easter dinner.
Sparkling wines are another award-winning specialty of the winery. Henry of Pelham's 2012 Cuvée Catharine Estate Blanc de Blanc ($45) was a Gold Award winner at the 2017 All Canadian Wine Championships.
Quails' Gate Winery
Founded in 1956, B.C.'s Quails' Gate Winery produces more than 50,000 cases of wine each year and is one of the most well-known Canadian wineries.
At the 2017 National Wine Awards of Canada, Quails' Gate was named sixth on a list of Canada's top 25 wineries.
Five Quails' Gate wines also collected awards.
A November 2017 Globe and Mail article also singled out the winery's 2015 Boswell Syrah ($55) as one of B.C.'s top red wines.
Thirty Bench Wine Makers
Celebrating its 25th anniversary next year, Thirty Bench Wine Makers is another Niagara-area winemaker receiving great acclaim for their premium wines. Here are a few recent awards they've received:
runner-up as Canada's top winery at the 2017 National Wine Awards of Canada
Thirty Bench winemaker Emma Garner named "Winemaker of the Year" at 2015's Ontario Wine Awards
"Best Performing Small Winery in Canada" award at 2015 National Wine Awards of Canada
Thirty Bench's award-winning 2015 Small Lot Wood Post Riesling ($30) is one big reason for the winery's popularity and high regard among Canadian wines.
Store the finest Canadian wines in style
If you're someone who appreciates some of the top Canadian wines, you're clearly someone who appreciates the finer things in life.
And fine wine deserves to be stored in the highest quality custom wine cabinetry available. Organized Interiors specializes in wine cabinetry designs that provide a stylish home for wine collections of all sizes.
If you're looking for a more upscale wine storage solution for your wine collection, schedule a free in-home design consultation with us.
See also: