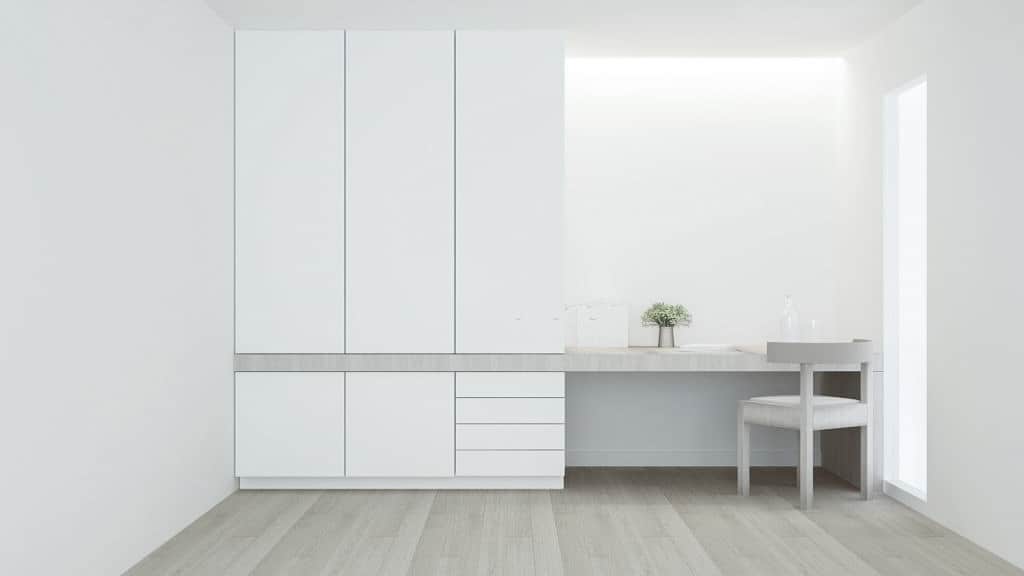 When you do a dictionary lookup of 'cloffice' on Meriam-Webster, the result is, "The word you've entered isn't in the dictionary."
Dictionary editors spend their time reading and looking for changes in language. They look at publications and sites (like this one) and identify vocabulary that has entered mainstream life – terms like bucket list, sexting, and unfriend. A word gets into the dictionary when it becomes commonly used by many people who all agree that it means the same thing.
Is cloffice the right word?
Cloffice? Offclo? Closeoff? Offset? Maybe we just call it what it is – a closet that has been transformed into a home office. Now everyone has to agree on the right term to get it into the dictionary.
A bit of closet history
The closet, itself, has underlying connotations and hasn't always been viewed in the best possible light. The word has been around since the 17th century, and is derived from the Latin word 'clausum', which means 'closed'. Closets were originally associated with an upper-class status and were often small rooms that were adjacent to the bedroom where people would spend their leisure time.
Back then, closets were seldom a consideration in the construction of homes for the lower class. Wardrobes and bureaus were used to store one's possessions.
As housing styles changed and storage became a part of the design, closets were added, but only accommodated a limited number of garments. A single shelf that was placed above a rod for hanging might hold a precarious pile of sweaters and boxes that threatened to tip every time the door was opened. The floor was a dark, secret cave of abandoned shoes and misplaced items that had nowhere else to go.
So, maybe it's time that the closet has regained a prominent position in the house – one that can also house a leisure-like getaway or a workspace.
Working from home out of necessity
Being aware of trends and demographics is imperative for designer Jane Lockhart. As she points out, condo dwellers were already moving to the suburbs in order to get more space, boomers were already moving out of the city or procuring a second residence, and 2.1 million Canadians were already working from home. "The pandemic was like throwing gas on a fire," says Lockhart. "It accelerated these trends that were already underway."
As of June 2020, Statistics Canada reported that 40 per cent of Canada's workers are working from home. In 2018 it was less than 10 per cent. Everyone in the family were trying to eke out their space for office work and homework. Zoom calls were now a thing, and private areas were difficult to find.
While the general public is now used to seeing a presenter's dog or toddler enter the screen while watching the news, there are times when you need to focus and get away from the surrounding chaos of the home environment.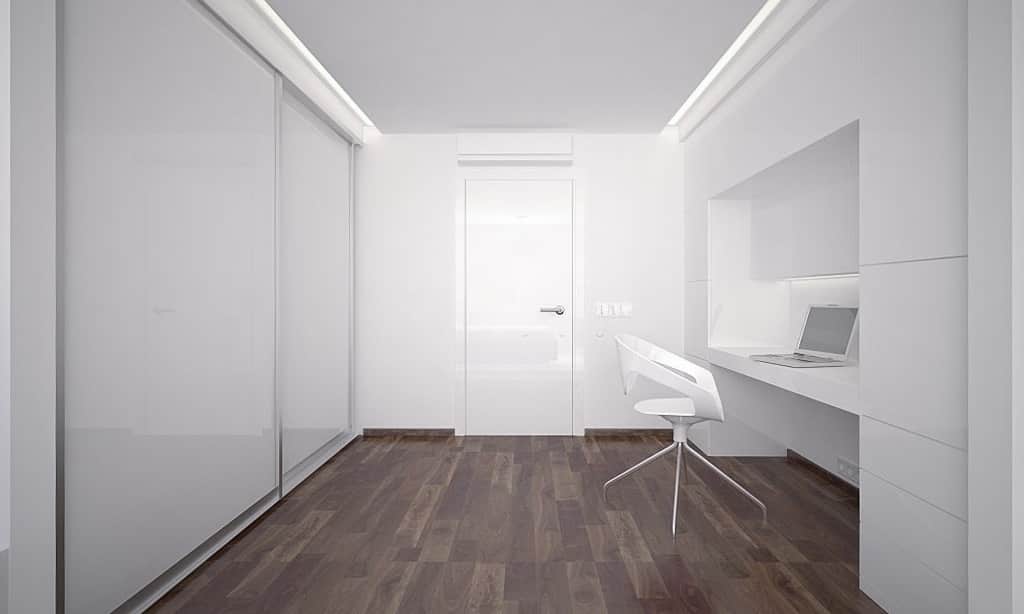 10 great reasons for having a cloffice
Closets have doors, which can be closed – whether it's bifold doors on a small closet or a more-substantial door on a large, walk-in closet.
Shutting the doors serves two purposes. It provides privacy and it also hides work that is in progress, so that you don't have to tidy up every time that dinner is served or a visitor arrives.
While there are pantries, broom closets, and front hall closets, bedroom closets provide an extra layer of privacy.
Guest rooms were the first area to be repurposed as home office space. Without overnight visitors, it made sense to take over a room that could have more than one function.
The closet in the spare room is a natural alternative to work space, as it's more likely to be unused.
At the end of a workday, you can literally turn it off. This is very important on a psychological level in order to define when you are working – and when you are not.
If working in the kitchen, noise is echoed off of tiled floors and walls. Carpets, drapery, and furniture help to deaden sound. If your office is in a closet, you have an increased sound barrier.
Closets make excellent Zoom rooms for those all-important meetings.
Consider hanging fabric, or rearranging props for a suitable, studio-like backdrop during Zoom calls.
You're less likely to be disturbed if you're not visible to the rest of the family.
Short term or long term cloffice?
Even if students are scheduled to go back to school, they are going to continue to excel if they have a dedicated study/work area at home.
Many people will not be returning to an office environment. Working from home is going to become the norm for a high percentage of the population. So, again, you're going to want a space that is devoted to your particular requirements, with a suitable surface, drawers, shelves, and storage.
Each work/office space should be individually designed to suit personal needs and wants. No one works or learns the same. Some kids are visual learners, while others or auditory. Some of us are messy and need extra room, and some of us are uber-organized. The designers at Organized Interiors take all of these requests and desires into consideration when re-purposing a space.
Put your closet to work with a cloffice
Organized Interiors can transform any living space to adapt to your specific requirements. If you are considering a cloffice, contact us to schedule a free design consultation today.
From concept to completion, we can reconfigure your space for maximum efficiency.
Please share this post if you found it useful.
See also: