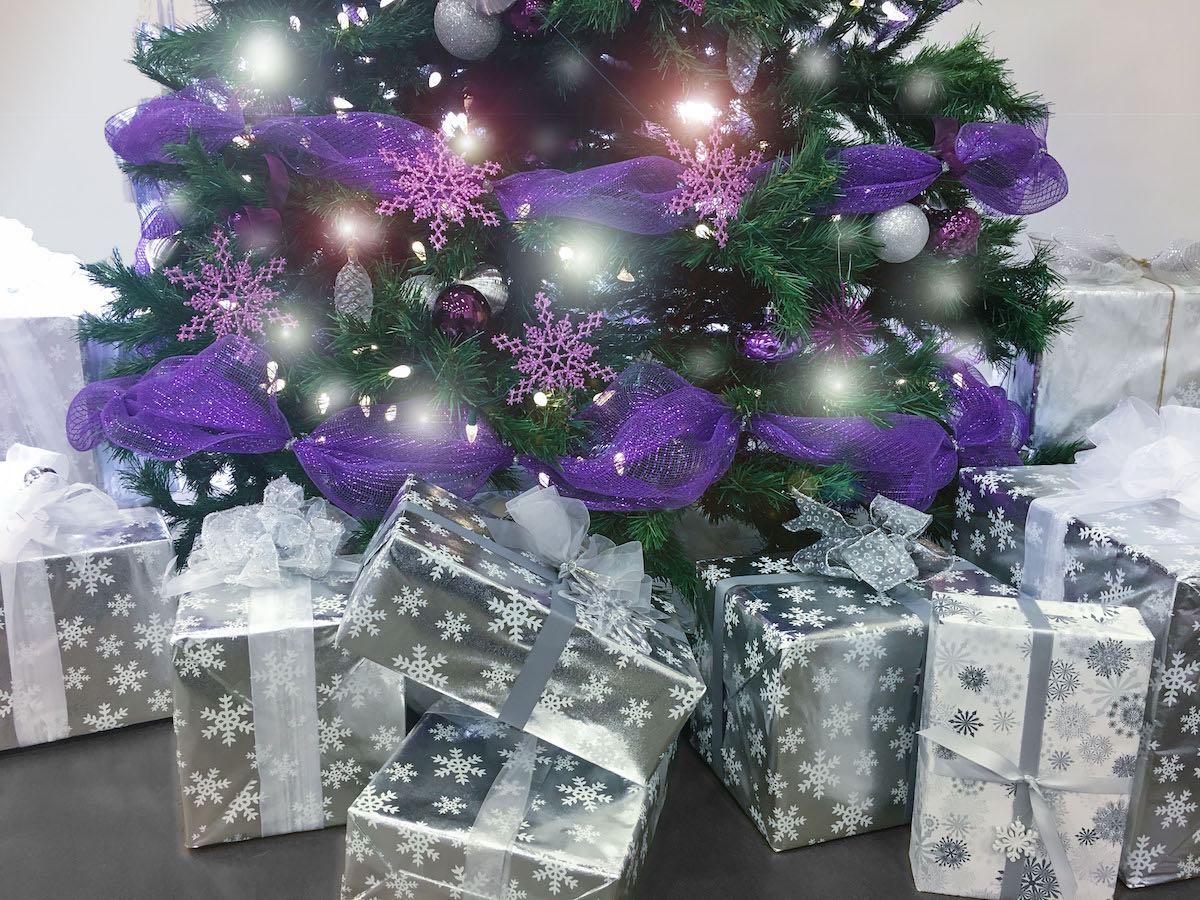 With December almost upon us, the time of year has come when holiday shopping lists are being organized with gift ideas for friends, family, and co-workers.
It seems like the older anyone in those groups gets, the more difficult it is to come with unique gift ideas for them. One thing everyone can use, though, are helpers to keep them more organized.
Use these home organization gift ideas this holiday season
Instead of buying your loved ones something they'll never wear or use, give them gifts this holiday season that are truly useful.
These home organization gift ideas will be certainly be appreciated by anyone loves staying organized.
And for the habitually disorganized recipients of some of these home organization gift ideas, hopefully these organization and storage solutions can lend them a much-needed helping hand.
There's undeniable health benefits for those who take the time to organize their life and keep clutter at a minimum. Organized people aren't burdened with the stress that results from living in an untidy home environment.
That's why you'll be doing your loved ones a favour by choosing to make use of any of these 13 practical home organization gift ideas this holiday season.
1. Bluetooth tracker
Car keys are one of the most commonly misplaced items in homes. That's why this is one of the home organization gift ideas you should consider for your more scatterbrained family members or friends.
A Bluetooth tracker can be clipped to a key ring or anything else that's easily and frequently lost. The small tracking tile is synced to a smartphone app that helps you pinpoint the location of your lost item.
Tile is a reputable manufacturer of Bluetooth trackers and they carry a variety of tracker types at reasonable prices. This small product makes a great stocking stuffer. Your gift will save someone a lot of time in the future they'd otherwise have wasted looking for misplaced items!
2. Purse organizer
Any woman in your life will appreciate the usefulness of a purse organizer. These liner inserts are set within a purse and are loaded with pockets and compartments that will keep any purse well-organized.
These organizers can also be conveniently removed to easily transfer the contents from one purse to another. Purse organizers are very affordable as well, ranging in price from $5 up to around $40.
Make sure you choose a purse organizer that's not made from heavy material, so as not to weigh down anyone's purse too much.
3. Craft room
A fulfilling hobby is a wonderful thing for anyone to have. And having a designated room in the home that provides privacy and can be custom-designed to accommodate a hobby would make for an extra special gift this holiday season.
Organized Interiors' craft room designs make space for anyone's creativity, whether their passion is for:
sewing
crafting
scrapbooking
pottery
painting
drawing
music
Visit our showroom to learn more about adding a hobby room to your home.
4. Car organizer
Okay, the car might not exact be the home, but it's parked in your home and functions as your mobile home away from home, right? That's enough of a qualifier, as far as we're concerned. And with so many useful car organization products available, it's a worthwhile gift idea for anyone you know that drives.
Most cars are lacking when it comes to incorporating useful storage space into their interior design. Add a hanging backseat organizer that gives you more room for storage or even to hold an iPad for a backseat occupant to view.
Trunk organizers are essential for keeping any vehicle's trunk space tidy and make a great gift. Many of these organizers look like fabric tool boxes, with an open top and compartments, dividers, and pockets. All of your automotive fluid containers, windshield scrapers, and your tire inflator can stay organized.
5. Label maker
A label maker can be used everywhere in the home to create tidy, easy-to-read labels for just about anything. Don't be fooled by the tiny size of these handy handheld devices – they're quite versatile! You'll have plenty of fonts, printing sizes, symbols, and character colours to choose from.
Depending on what you need a label maker for, there's probably a model to fit your needs. Use them for:
all-purpose labelling (such as labelling where supplies are in your home office)
making iron-on labels for clothing
creating personalized ribbons for crafting and gift-giving
The professional-looking labels created will provide a more consistent labelling look within your home, which helps minimize visual clutter. This most useful of home organization gift ideas can help anyone manage their lives a little better.
6. Closet organizer
A new custom closet organizer makes an ideal gift for anyone who is tough to buy for. Everybody could use a good closet organizer that makes it easier to manage your wardrobe and our SmartLine and Classic organizers do just that.
An effective closet organizer creates a place for everything and is your best solution for maximizing the storage space in your closets. Add useful closet accessories like a valet rod, hidden laundry hamper, or jewellery drawers to get even more out of your closet space.
Any of these home organization gift ideas are perfect for loved ones who just can't manage to stay organized and none more so than a closet organizer!
7. Coffee pod spinner
The convenience of using single-serving coffee pods has made them hugely popular within a relatively short amount of time. As they've grown in popularity, more flavours and brews have naturally become available.
Instead of letting the coffee lover in your life use a basket on their kitchen countertop to keep all their pods in, help them out. Gift them with a coffee pod spinner. This handy home organization gadget makes it easier to find and organize coffee pods.
Prices typically range from around $12 to $60.
8. Pet supply organizer
We love our pets, but with more than one animal in your house, everything needed to care for them can be difficult to keep organized. There's pet food, food storage containers, grooming supplies, toys, treats, carriers and cages, leashes, feeding bowls, and more.
Instead of having all of that spread throughout your home, give the gift of a pet supply organizer. This creates an all-in-one station for all things pet-related.
You can create one out of a kitchen pantry or find some good ideas online or at your local pet supply store. This cute bone-shaped wicker basket, for example, makes a great holiday gift for any dog owner.
9. Custom wine cabinetry
If someone you know has developed a growing interest in wine collecting, or a longtime wine connoisseur could simply use a nicer storage system, consider custom wine cabinetry as a gift.
Anyone who loves wine will love it even more if they have beautiful and practical wine cabinetry to keep their collection in. Our custom wine cabinetry solutions include designs for:
smaller reach-in closets for wine storage
larger wine cellars
dedicated rooms for wine storage, along with tables and seating for wine tasting
10. Battery organizer
A battery organizer is a useful storage and organization solution that keeps a home's batteries all in one place. There's room to store every small battery size imaginable, so no one has to go hunting for batteries when the TV remote stops working.
Look for models that have a built-in battery tester, which is a particularly useful feature. Battery organizers can be attached to a wall or kept out of sight in a drawer. Prices range from about $10 to $50.
11. Device charging station
We use so many electronic devices nowadays, which means we also have lots of chargers littered throughout the home. When thinking of home organization gift ideas that can help minimize clutter, a charging station makes perfect sense.
A convenient multi-device charging station for your smartphones and tablets can be added to a kitchen, living room, or home office. Having a designated charging location for all the devices your family uses will cut down on time wasted looking for chargers, as well as clutter.
Charging stations come in a few different designs. There's the plug-in type (pictured below), the dock type, and the pad type, where you just place your devices on the pad to charge them.
12. Dressing room
If you're looking for home organization gift ideas that will leave an especially long-lasting impression, you can't do much better than a dressing room.
Dressing rooms (also known as large walk-in closets) are being recognized more and more as a great addition for any home. The amount of storage flexibility dressing rooms provide can't be overstated enough. They're the ultimate in luxury and design, creating a private sanctuary that can be customized to anyone's specific taste.
Any home that has a spare bedroom can have a dressing room added. A special dressing room space can even be created by adding a partition wall in an oversized master bedroom.
13. The Life-Changing Magic of Tidying Up book
The last of our home organization gift ideas makes another great stocking stuffer. The Life-Changing Magic of Tidying Up: The Japanese Art of Decluttering and Organizing from Japanese author Marie Kondo has sold millions of copies throughout the world.
The renowned organizing consultant espouses the benefits of decluttering to bring joy to your life. Her KonMari method includes taking a more judicious approach to what items you deem worthy of keeping around you.
Give the gift of organization this holiday season
These 13 home organization gift ideas will make improvements both big and small in helping your loved ones stay a little more organized.
To learn more about giving a dressing room, closet organizer, hobby room, or custom wine cabinetry as gifts, schedule your free in-home design consultation.
See also: