When putting together a home sweet home, oftentimes it's not the amount of space you have, but how you use your space that matters.
That's why the newest housing trend, micro-condos, is becoming more and more popular in Toronto and other Canadian cities.
Micro-condos are units that are typically smaller than 400 square feet. Sounds tiny, right? Well, they're increasingly becoming an attractive option for a wide array of homebuyers, especially in this time of soaring housing prices.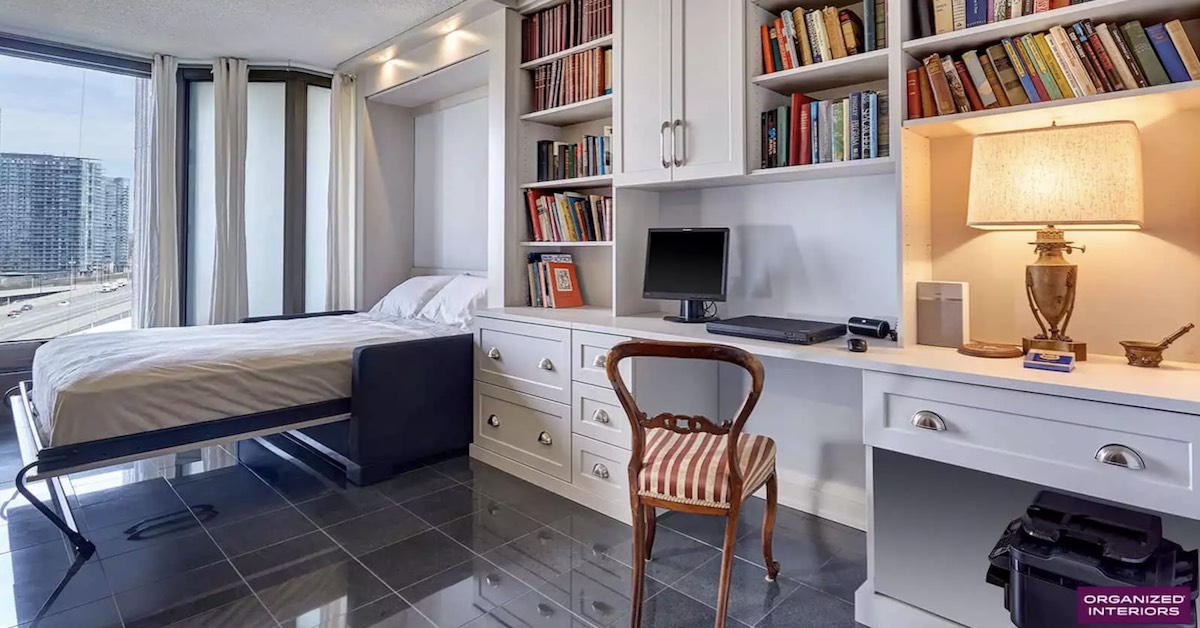 Who's buying micro-condos?
Young professionals, students, first-time buyers, and even people in their 40s, 50s, and 60s looking to dramatically downsize their living arrangements are realizing the benefits of inhabiting these uniquely designed modern spaces.
Micro-condos are often built downtown, which lets owners and renters easily get around the city by walking or via public transit.
They also force people to get organized. Why? Because living in a cluttered micro-condo simply doesn't work.
That's where expertly designed organization solutions like custom cabinetry, wall beds, and closet organizers can help maximize the limited space you have available.

Use your small space efficiently with custom cabinetry
Significantly downsizing your number of possessions is essential when you decide to try micro-condo living. A great way to manage the belongings you do keep is by installing custom cabinetry.
Custom cabinetry can be installed in your living room/sleeping area or kitchen. When installed by professionals, custom cabinetry will fit your cozy space perfectly, allow you to stay organized, and add beauty to your mini-condo's appearance.
Make the most of your closet space with a closet organizer
Closet space in a mini-condo is at a premium, so why not make the most of yours? A closet organizer is the best option for maximizing your closet's organizational potential.
By designing it to your space's exact specifications, our experts can provide you with a closet organization solution that will help keep your micro-condo clutter-free.
Consider your wall bed options
Wall beds are tailor-made for small condos because they fold up into your wall when not in use, usually allowing for the use of other furniture.
While micro-condos typically come with a wall bed installed, you might not be satisfied with the comfort level you're getting out of it.
Or perhaps you have guests who stay overnight regularly enough to justify adding another wall bed to your micro-condo, if space allows. Organized Interiors can help.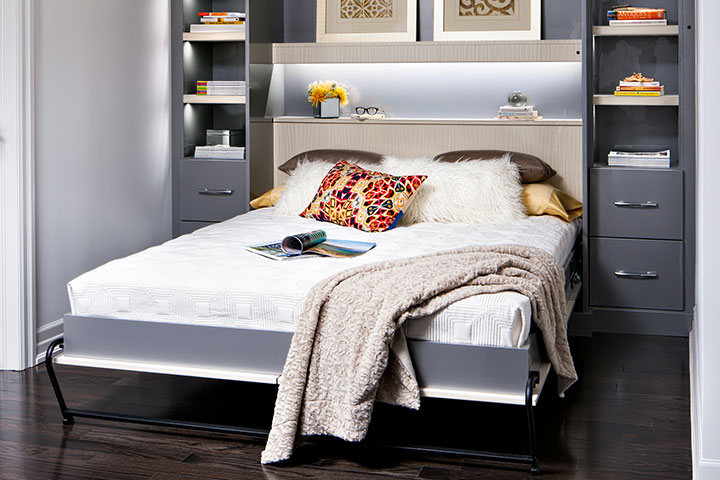 Micro-condos might be small, but they can still provide the same functionality as a larger living space and be just as organized with the right customized designs.
If you're a micro-condo dweller or planning a move to one, book a free in-home consultation to help you get the most of your small space.
See also: