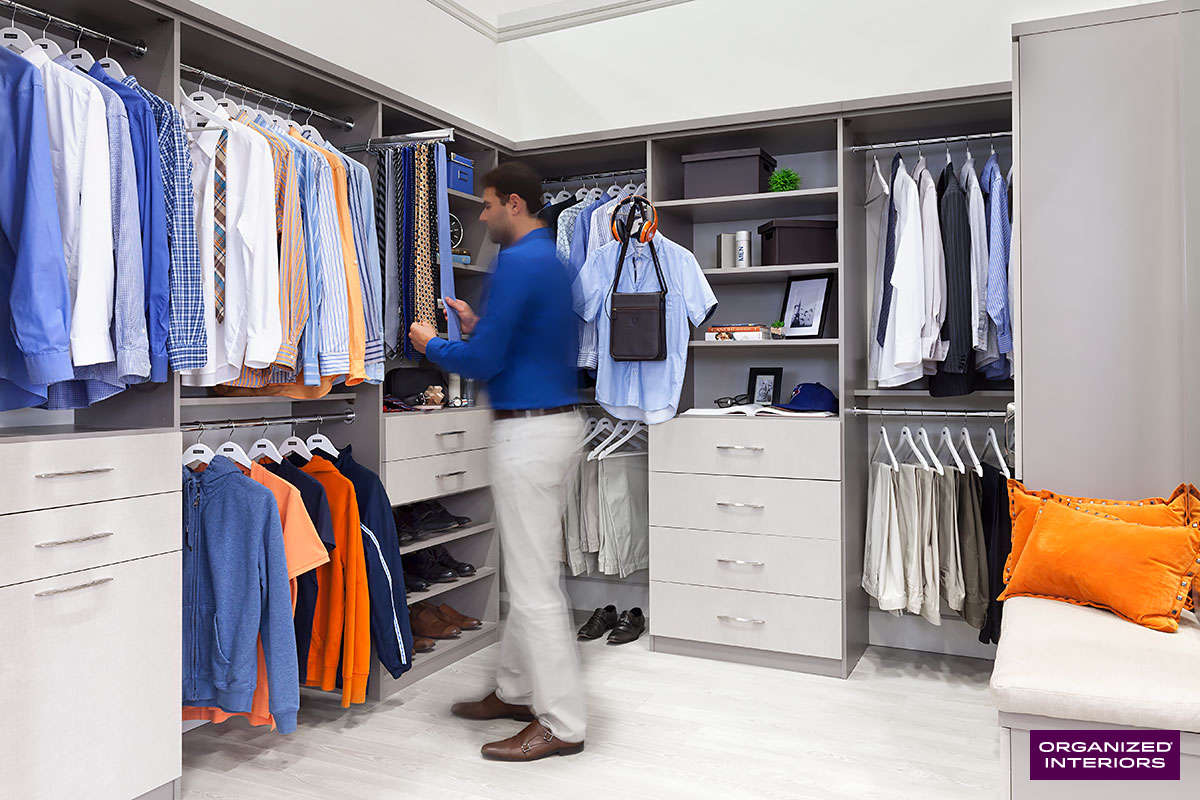 Coming up with a unique gift idea for Father's Day requires a little imagination. And leaving dad's gift shopping until the last minute rarely results in a gift that's memorable.
Allow yourself enough time to really consider dad's interests and passions when making a decision. Your gift will be much more likely to leave a lasting impression.
Another way to go is to consider gift ideas for dads that can help simplify their life.
Is dad always disorganized? Maybe the best gift you could give him is a way to stay organized better. It could be just the helping hand a messy dad needs.
7 unique gift ideas for dads
For budgets both big and small, here's a list of seven special gift ideas for dads that are sure to be a hit at any time of the year.
1. A day driving an exotic or classic car
Has dad always dreamed of getting behind the wheel of a Ferrari F430, Porsche 911 Turbo, or Lamborghini Countach? Perhaps his dream car tastes lean more towards the classics, such as a vintage Mustang or a 1963 Corvette Stingray.
If these exotic and classic cars are a little out of dad's price range or he just hasn't wanted to commit to the ongoing care these amazing vehicles require, get him the next best thing.
Treat dad to a day (or two) behind the wheel of one of these majestic rides. Many companies rent out exotic and classic cars at reasonable rates.
Another option is to give dad the gift of a day at a racing school. With the assistance of an instructor, dad can scratch that itch for high speed driving without needing to worry about getting a speeding ticket.
2. A closet makeover
Does dad waste time every day trying to find things in his messy closet? Has it been a long time since his closet has had any attention paid to its interior layout?
It sounds like dad could benefit from a closet makeover.
A closet that's always disorganized either has too many clothes in it, storage space not being maximized, or a combination of both.
The design consultants at Organized Interiors can come up with a creative closet design tailored exactly to how dad needs to use it. Every inch of a closet can be put to better use by utilizing its vertical space better.
Incorporating some of the following closet accessories will also enhance its usability for dad:
pullout shoe racks
pullout tie racks
retractable valet rods
pullout pant racks
pullout belt racks
A custom closet makeover will completely reinvent his closet space to help him get a lot more functionality out of it.
3. A different premium wine every month
When it comes to gift ideas for dads who love their wine, get the gift that keeps on giving every month. Sign up dad for a membership to one of the many wine of the month clubs you can find online.
But we're not talking cheap wines in the $10 per bottle range. Look for a club that offers premium reds and whites that will really be a treat for dad. The wines chosen for these clubs are carefully selected and typically award-winning.
A gift of premium wines delivered right to your door 12 times a year always gives dad a little something extra to look forward to. He'll also get introduced to many fine wines he otherwise wouldn't have had the opportunity to try.
4. New headphones
Does your father or husband love music? If so, a high quality pair of headphones is a must.
Nowadays, a lot of us listen to our music on speakers that don't provide as immersive a listening experience as a good pair of headphones will. And heaven forbid that dad is regularly listening to his tunes through his smartphone's tinny-sounding speaker.
The headphone market offers more choices and as good a quality of products as there's ever been. Bose, Sennheiser, Skullcandy, Beats, and many other high quality brands provide some great options.
Wireless headphones are all the rage and will cost a little more. If dad isn't planning on using his headphones while exercising or working in the yard, go with wired headphones (dad will also have one less thing to charge).
For just $100 or less, you can pick up a pair of wired AKG K240 professional studio quality headphones that dad will love. These headphones have been around for decades for a reason. If they're good enough for Bruce Springsteen (who's used them when recording albums), they're good enough for dear ol' dad!
5. A virtual personal assistant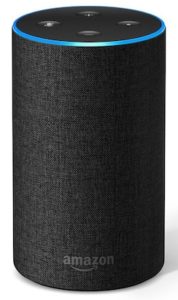 Technology plays more of a role in our lives than ever before. One of the primary functions of technology is to make our lives easier and a virtual personal assistant does just that.
These handy devices are known by other names, such as smart speakers and voice assistants. The most popular choices available are the Amazon Echo, Apple HomePod, Google Home, and the Sonos One.
Dad can use these devices to get the weather or traffic report, sports scores, important reminders, listen to podcasts, help him with a recipe, order a pizza, or about a million other things.
The gift of a virtual personal assistant makes this one of the more convenience-minded gift ideas for dads you can choose.
6. A stylish watch
A fine timepiece never goes out of style. A stylish watch makes a great gift idea for dad, especially if he really appreciates the craftsmanship that goes into a higher quality timepiece.
You can't go wrong with luxury brands like Rolex, Victorinox, Hamilton, Oris, or Eterna. For smaller scale budgets, MVMT watches are very trendy right now and deliver great quality at an affordable price.
If you have a bigger budget to work with and know dad is more partial to classic watches, explore the wide variety of vintage watches available. Going this route can get expensive in a hurry, though. This 1984 vintage Rolex, for example, will run you a whopping $9,200 (U.S.).
If dad's luxury watch collection is already big enough and he needs to keep it organized and maintained, watch winders are a practical gift.  Ask us about our selection of Orbita watch winders.
7. The garage of dad's dreams
The last of our gift ideas for dads involves a space that may very well be his favourite room in the house – the garage.
If dad loves spending time in the garage tinkering away, there's plenty of incentive to make the space more comfortable and inviting.
A poorly lit, cluttered, drab garage space can be completely transformed into an area of your home that is truly an extension of your living space.
Adding upgrades like a fresh polyaspartic floor coating, garage cabinets, and slatwall storage will make any garage more aesthetically pleasing and a lot more functional (for dad and the entire family).
Talk to Garage Living, who specialize in designing dream garages and have completed thousands of successful makeovers throughout North America.
Gift ideas for dads that will put a smile on his face
You can't go wrong with any of these seven gift ideas for dads, regardless of the time of year you're buying for him.
For the gifts that need a little more planning (like getting a custom closet), remember to leave yourself enough time to get dad's gift ready.
If getting dad's closet organized sounds like a great gift idea, schedule a free in-home design consultation with us to plan his closet makeover. And if you'd prefer to keep dad's gift a surprise, we can do the consultation in our showroom.
See also: