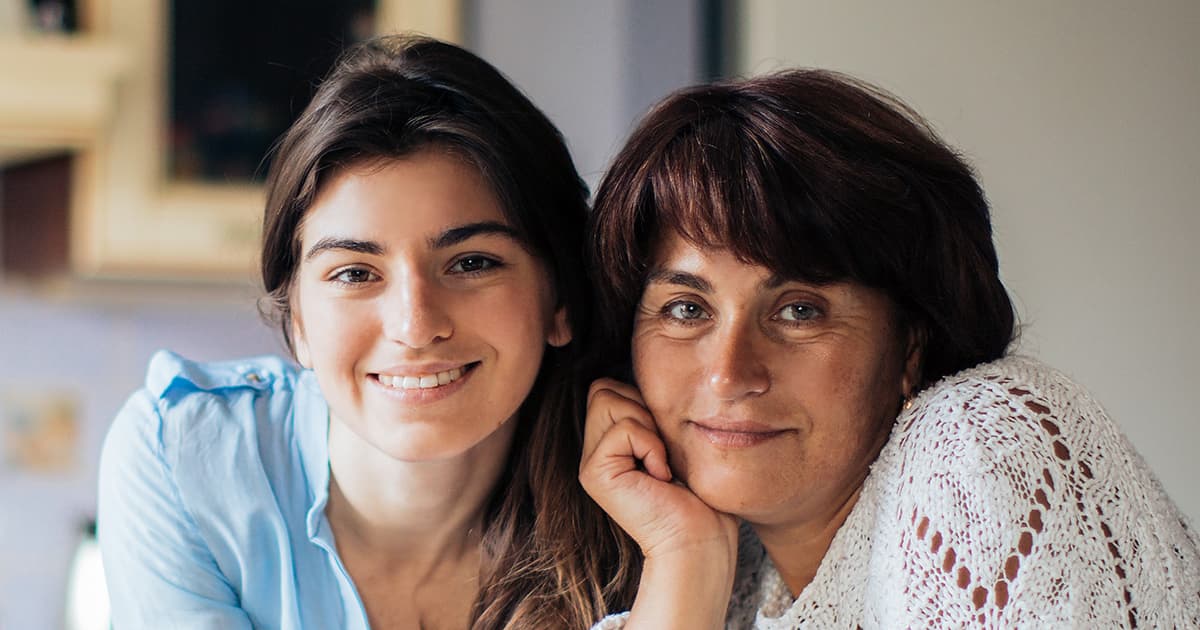 This year, you're really looking to come up with the perfect Mother's Day gift that's guaranteed to make a lasting impression on mom.
Traditional Mother's Day gift ideas like flowers or a spa treatment are just that – traditional. While thoughtful, they don't exactly stand out for their originality.
For all mom does, she deserves something truly special this Mother's Day. Let's get creative.
Give a Mother's Day gift she needs (and won't expect)
Any gift is nice to receive. One crucial element that makes some gifts more memorable than others, however, is the recipient really needing what they've been given.
Combine that with the element of surprise and you have a winning formula that adds up to the perfect gift.
The Mother's Day gift that checks both boxes for many moms is a custom closet makeover. Here are five reasons it will make the perfect gift idea this coming Mother's Day.
1. Mom's existing closet could use some help
What are the most disorganized areas in your home? If you're like most homeowners, it's probably your garage, medicine cabinet, kitchen cupboards, home office, and bedroom closets.
In a OnePoll survey of 1,000 American women, 25% of respondents admitted that they'd describe their closets as being disorganized. In that same survey, 10% of the women actually said they felt depressed when they opened their closets.
For the mom or wife whose closet is a perpetual disaster, a Mother's Day gift that addresses an area she needs help with will be greatly appreciated.
Perhaps mom has mentioned that she's been meaning to look at ways to improve her closet, but has never had enough time to follow through. She'll love the fact you've taken the care and initiative to help transform her closet space.
2. Maximize mom's closet space and functionality
Buying too many clothes contributes to closets becoming disorganized. While there's no disputing that fact, one of the main reasons a closet becomes a mess is because it's simply not designed properly to maximize storage space.
With the expertise of a custom closet professional, mom's closet can be designed to provide an optimal level of storage space and functionality.
Consider these statistics:
women's closets contain an average of $550 worth of unworn clothing (10 Yetis survey of 2,137 American women)
47% of women struggle when it comes to deciding on which work outfit they should wear (OnePoll survey)
an estimated 80% of our clothes are only worn 20% of the time (National Association of Professional Organizers study)
Clearly, clothes that aren't even being worn, yet are taking up valuable closet space and limiting its overall functionality isn't ideal.
Gifting mom with a reach-in closet makeover that's supplemented with helpful closet accessories will transform a dysfunctional closet space into a functional one.
3. An organized closet helps simplify mom's life
Moms deal with more than enough stress. Maximizing her closet storage space and the ease with which it functions helps to alleviate just a little bit of that stress and simplify her daily routine when it comes to choosing an outfit.
She'll reclaim a lot of the wasted time that results when your closets are in a perpetual state of chaos. Disorganized people waste a few hours each week looking for lost or misplaced items. Messy closets are a major reason much of that time is wasted.
Using a tidy, well-lit closet that features a pleasant décor makes for a much nicer start to anyone's day. Everything will have its place. This enables you to maintain order within the storage space.
Wouldn't it be nice to eliminate the daily stress mom experiences because her disorganized closet is limiting her ability to find a particular item of clothing?
4. A custom closet provides long-term value
A Mother's Day gift of a custom closet makeover may admittedly require a bigger financial commitment than flowers or a nice restaurant dinner.
Unlike most Mother's Day gifts, however, there's a lot more long-term value in a closet upgrade that will be used every single day for many years to come.
For the ultimate custom closet for mom, you could even consider treating her to a new large walk-in closet. It's a shame to have a wasted spare room in a home, especially in a major city where real estate prices are so high.
Putting that empty room in your home to work as a walk-in closet gives mom a wealth of wardrobe storage room. It also functions as a private, soothing space that will quickly become her favourite room in the house.
Upgrading mom's reach-in closet space or adding a walk-in closet won't just be valuable to mom on a daily basis. Ample and functional closet space also adds value to your home. A majority of realtors agree that it's one of the most coveted features homebuyers look for.
5. Mom can personalize the closet design
A personal closet space should have a personal touch from the person who will be using it. That's why it's a good idea to include mom in the design process for her dream closet.
Organized Interiors offers complimentary design consultations, but we understand maintaining the element of surprise with this Mother's Day gift may be important to you.
Whoever is giving the gift could set up a consultation with us to get the makeover process started. In addition to our website, our Idea Book (which you can download here) can help you find some inspirational home organization and storage ideas.
You could even get the design process started with us by choosing a closet layout. Mom can then put her personal touch on the project after Mother's Day by weighing in on certain design decisions. For example, she could choose finishing touches such as which types of closet accessories and decorative hardware to include.
Or you could simply let mom be fully involved in the whole process with one of our closet design experts.
Give the Mother's Day gift she'll never forget
Make this year's Mother's Day gift of a custom closet makeover the one that attains "legendary status".
And if mom's closet happens to be in good shape and you're looking for other special Mother's Day gift ideas, here are a few more suggestions for the home:
Don't hesitate to schedule your free design consultation with Organized Interiors in order to have something special to give to mom on her special day!
Please share this post if you found it useful.
See also: