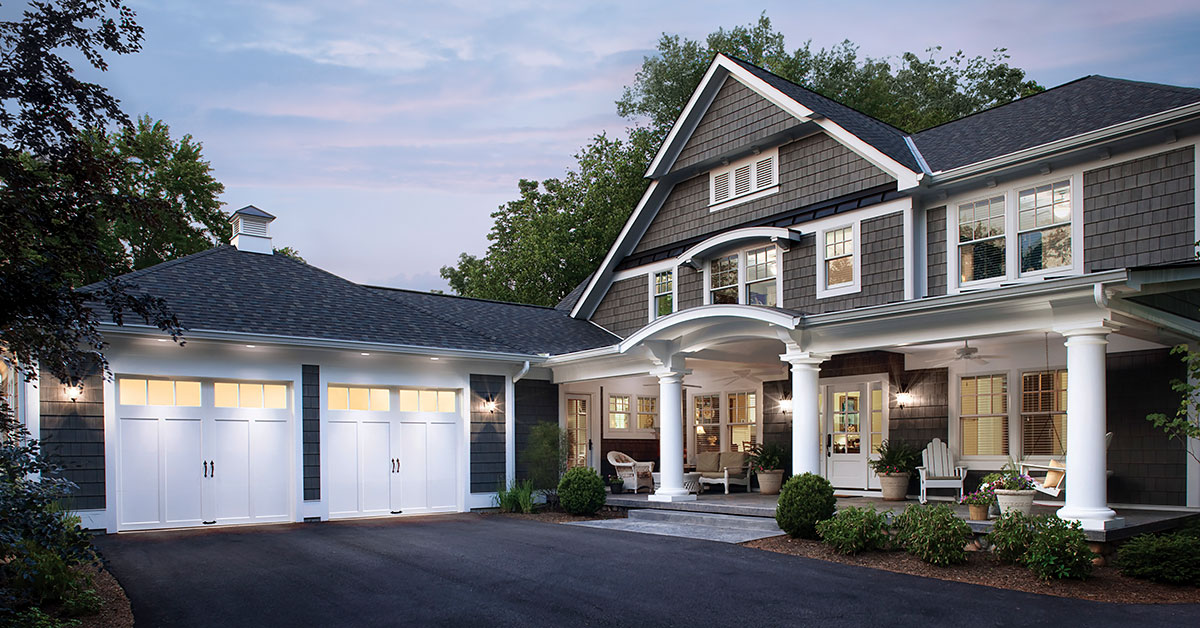 A home improvement project should upgrade your house with features that add convenience and extra functionality to your living space.
Too many homeowners, however, make the mistake of not adding home features buyers want the most when it comes time to sell their house.
It's natural for anyone to look more to a home improvement project's impact on their family's life over the next 5, 10, or 15 years.
While you'll get plenty of use out of the home upgrades over that period, casting an eye towards the future should also be a factor in your renovation decisions as well.
Choose home features buyers want and need
Certain renovation projects have a poor return on investment that can significantly affect the back-end value of your expenditure. Experts agree that for potential buyers, these renovations don't add value to a home:
removing closets
converting the garage into a living space
adding a sunroom
turning a spare room into a home theatre
adding a pool
These remodeling projects are considered too niche or just not practical for the average homebuyer.
And the first two examples completely go against the second-most important factor that goes into a homebuyer's decision – available storage space. Not surprisingly, a home's location was the most important factor.
Do your research to find out which home improvement projects provide a good balance of fulfilling an everyday need and will also be desirable in the eyes of anyone home shopping years from now.
7 of the home features buyers want the most
Certain home features buyers want the most virtually never change.
At the top of that list is storage space. Garage parking space and updates to kitchens and bathrooms also consistently rank highly with buyers.
We've looked at numerous studies, surveys, polls, and expert opinions to come up with a list of seven of the home features buyers want the most when they're searching for a house.
1. Walk-in closet
A recent extensive Canadian Home Builders Association study found that a walk-in closet was the most valued asset of the 3,000 homebuyers surveyed.
A Braun Research survey of 500 realtors found that 97% of them said their clients valued closet storage space more than attic and basement storage space. And a 2013 National Association of Realtors survey shows that a walk-in closet in the master bedroom was the second-most important feature to homebuyers.
For many buyers, a large walk-in closet (also known as a dressing room) is an absolute essential. The absence of one may very well prove to be a dealbreaker for them.
A spacious walk-in closet doesn't just provide a lot more space to store your clothes (although that's one of its best benefits). They also:
provide a private, relaxing space for getting prepared or unwinding after a long day
make it easier to manage your wardrobe and keep it organized (saving you time)
provide a stylish and elegant space to showcase your wardrobe and accessories
2. Energy efficiency
The 2017 Canadian Homebuyer Preference National Study shows that better energy efficiency is another of the top home features buyers want and will pay more for.
That Canadian Home Builders Association study also cited energy efficiency as one of the most desired home features for buyers.
This can include everything from a home having energy-efficient appliances, energy-efficient lighting, and modern windows and doors that will keep hydro bills lower. More energy-efficient heating and air conditioning systems are also valued by homebuyers.
Buyers also place a higher priority nowadays on how well insulated a home is. Are the attic, garage, and the rest of the home outfitted with high-efficiency insulation that's actually been properly installed to deliver the best energy efficiency?
3. Master bathroom
Whether or not a home has a master bathroom is another important factor for many buyers. A master bathroom is defined as a bathroom with a sink, bathtub, and shower that is accessible from the largest bedroom (also known as a "master bedroom").
The terminology for this room can vary. Some people may refer to it as an "ensuite master bathroom" or simply "ensuite". It can also be written as "en-suite" (just to make things even more confusing).
When referring to bathrooms and bedrooms, you can expect to hear less usage of the word "master" in the coming years, however. Homebuilders and realtors are phasing it out due to the word's negative gender and racial connotations.
Bathroom features buyers are looking for most are a custom bathroom vanity/makeup area, two sinks, and a separate shower enclosure. Forward-thinking buyers in their forties and fifties want the latter, in part because they're considering its ease of use a couple of decades down the line.
Surprisingly, linen closets topped the list of the most desirable bathroom features for new home buyers surveyed in 2013 by the National Association of Home Builders.
4. Two-car garage
For both older homes and newly constructed homes, two-car garages are another feature buyers consider essential. 80% of buyers factor in the garage when making their decision, according to an Impulse Research survey.
And while that Braun Research survey found that 97% of buyers valued closet space more than attic and basement storage space, the garage ranked a close second. Realtors surveyed said that 96% of buyers valued the garage over the attic and basement as a home storage space.
Garages provide valuable storage space not just for tools and items there's no room for elsewhere in your home, they also allow you to park vehicles indoors. That protects your sizeable investment in your vehicles.
There's also the convenience of parking indoors. That's why 55% of homeowners use the garage as their house's main entryway, according to a Chamberlain Group study.
Garage makeovers are also a hot home improvement trend. As Garage Living's Linda Fiore Ceolin explains it, "There is so much potential in every garage space, large or small. More homeowners have realized the importance of upgrading their garage to make it a beautiful, functional extension of their living space."
5. Hardwood floors
The National Association of Realtors survey shows that just over half of homebuyers are willing to pay more for wood floors. The main reasons are its contemporary look, durability, and how much easier wood floors are to clean than carpeting. 
Hardwood is most preferred, especially original hardwood flooring found in older houses, which can be a real home seller. Authentic hardwood flooring is easier to refinish compared to engineered wood flooring. It should also theoretically last a lifetime. 
Engineered wood flooring is less expensive and not as durable as original wood flooring. However, it does nicely replicate the look of hardwood with a hardwood veneer over layered fibreboard and structural plywood.
A higher percentage of homebuyers under the age of 54 looks for a house with wood floors than older buyers. This is attributed to the fact that older generations tend to find carpeting a little cozier and warmer than wood floors.
6. Laundry room
Look at a variety of studies and surveys on the home features buyers want most and a dedicated laundry room will assuredly rank highly on most of them.
In fact, last year's report from the National Association of Home Builders on the home features buyers desire most had "a separate laundry room" at number one.
92% of buyers surveyed considered a laundry room essential. An increasing number of homebuilders agree and are incorporating laundry rooms into their building designs.  
Those in the aged 35 to 54 demographic placed a high priority on having a laundry room. Millennials especially favour owning a laundry room, preferably upstairs close to a bedroom or on the main floor, off the kitchen. Space-saving stacked washers and dryers are also popular with younger generations.
Laundry rooms are considered a must-have feature for many buyers because of the convenience and high functionality they add to homes. A dedicated space to take care of all of the ironing, sorting, folding and other tasks that go along with laundry duty helps to simplify and speed up the process.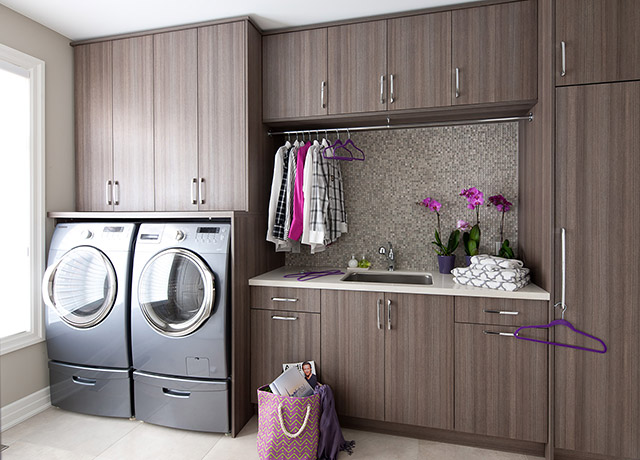 7. Modern/open concept kitchen
Concluding our list of the home features buyers want most is the open concept kitchen. Once again, younger buyers favour open concept kitchen designs more than baby boomers.
The Canadian Home Builders Association reports that 85-90% of consumers in Ontario and the Toronto area prefer this more modern type of kitchen design.
An open concept kitchen that includes a kitchen island and inclusive eating area is also considered an attractive selling feature, particularly to buyers with kids. 
Realtors and designers widely agree that modern kitchen updates yield better returns come resale time than a bathroom remodel.
Additional modern kitchen upgrades that appeal to homebuyers include:
double kitchen sinks
high-quality stainless steel appliances
walk-in pantry
granite, marble, or quartz countertops
stylish cabinetry with modern hardware
Do you have the home features buyers want most?
Is your home keeping up with the modern design trends that can make your life more comfortable and pay off when you sell your home?
Organized Interiors specializes in bespoke home organization and storage solutions for the entire home. We can improve your living space with many of the home features buyers want and need the most.
Sit down with us to discuss your aspirations for improving your home's interior by scheduling a free in-home design consultation.
See also: